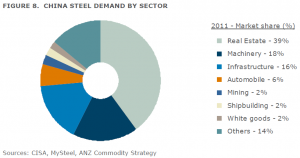 ANZ has produced a useful note on the outlook for iron ore. Regular readers will recognise plenty of conventional wisdom at work here, with the basic argument being that ongoing modest growth in Chinese demand and the cost curve for supply will support prices in the $120 to $160 range.
That's fair enough if more bullish than I'd be, but what caught my eye was the above chart on the sectoral breakup of iron usage in China – including 39% of consumption being real estate – as well as some interesting anecdotes on iron ore hoarding.
Neither of these made me terribly comfortable but see for yourself.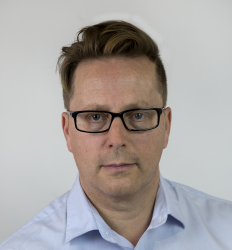 Latest posts by David Llewellyn-Smith
(see all)