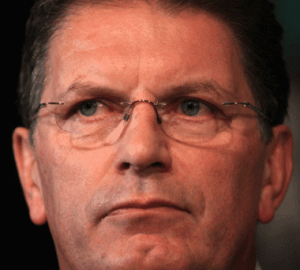 By Leith van Onselen
Earlier in the month, The Age reported that the property industry (including residential construction) is the most valuable industry in Victoria, contributing $36.9 billion, or 12.2%, to the gross state product of $301.4 billion, according to economic consultants AEC Group for the Victorian division of the Property Council of Australia (see below table):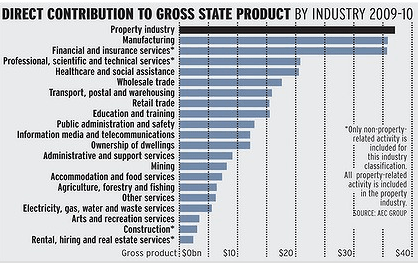 And last week, the Australian Bureau of Statistics (ABS) released Government finance statistics for the 2010-11 financial year, which revealed that Australia's state and territory governments reaped a total of $12,331 million in stamp duty revenues in the financial year – an amount that was steady on the previous financial year but nearly 14% ($2 billion) lower than the peak level reached in 2007-08 (see below chart):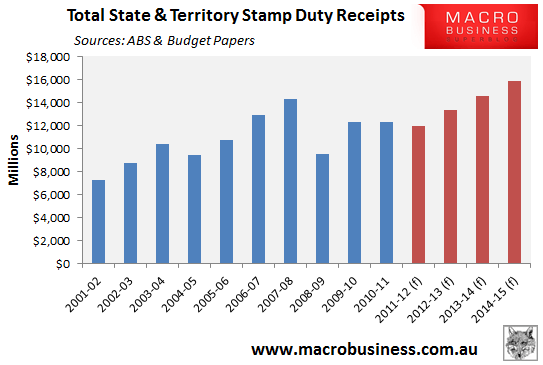 Australia's state and territory governments forecast that stamp duty receipts will decline further in in 2011-12 (to $11,976 million) before rebounding strongly in subsequent years.
Of all the governments, the State of Victoria has arguably the most to lose from any significant downturn in the housing market. Victoria levies the highest stamp duties in the nation, with almost $21,000 payable on the median priced Melbourne home (see below chart):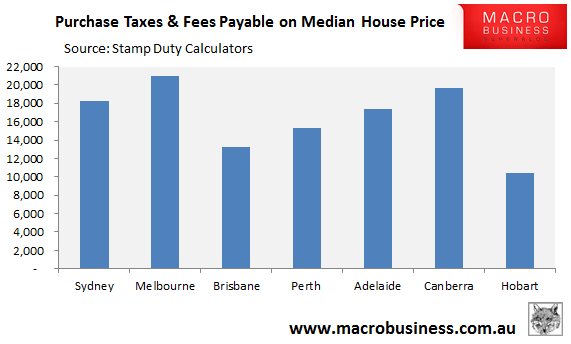 Victoria also collected more than its fair share of the nation's stamp duty receipts in 2010-11, accounting for roughly 32% ($3,910 million) of total receipts despite representing only 25% of the nation's population (see below chart):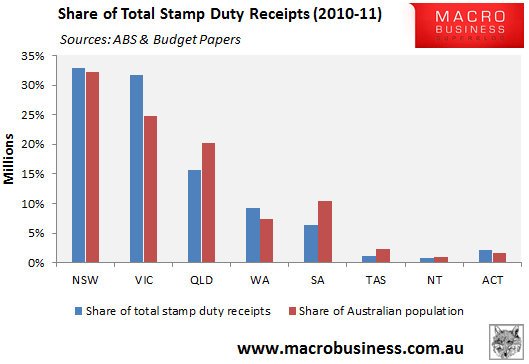 The growth of stamp duty receipts in Victoria has been breathtaking. In 1997-98, Victoria collected $981 million in stamp duty receipts. However, after a decade of high transaction volumes and strong house price appreciation, Victorian stamp duty receipts hit a peak of $3,910 million in 2010-11 – an increase of nearly 300% in nominal terms (see below chart):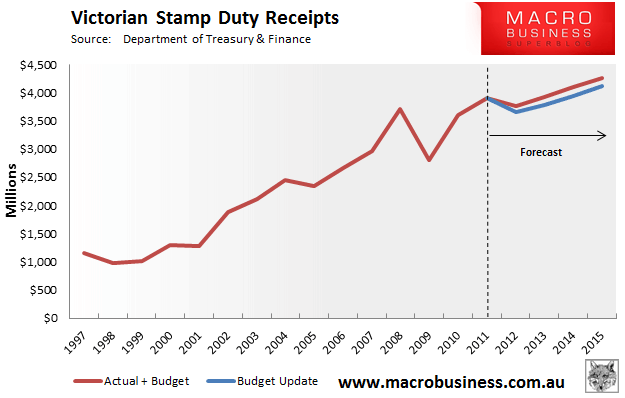 The Victorian Government released the Budget Update in December 2011, which lowered projected stamp duty receipts marginally from the 2011-12 State Budget (see above chart). However, this estimate appeared to be wildly optimistic when it was reported in March that Victoria recorded a $341 million deficit during the second half of 2011, compared with a surplus of $482 million over the same period in 2010, on the back of a $400 million reduction in stamp duty receipts.
From Department of Sustainability & Environment (DSE) data, we know that the annual number of housing transactions in Victoria hit decade lows March 2012 (see below chart):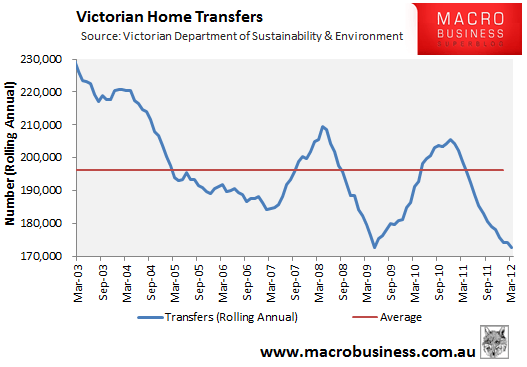 We also know from RP Data-Rismark that Melbourne home prices are bleeding, down over 1% so far in April and by around 7% over the year.
When combined with the recent slowing of dwelling approvals and commencements (albeit from a high base), as well as new home sales tracking at decade lows (see below charts), the decline in the Government's tax take is likely to be met with a significant increase in unemployment in housing-related industries: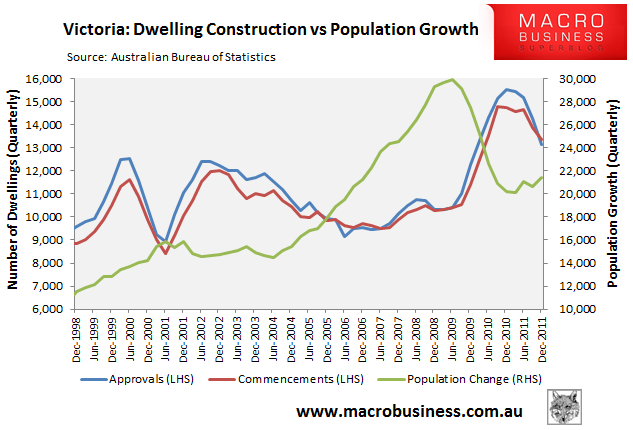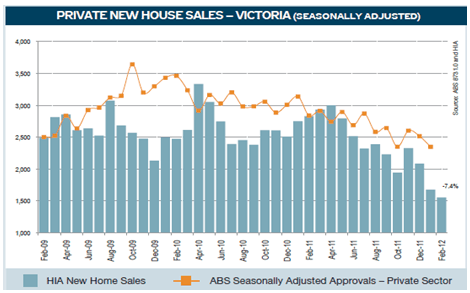 And let's not forget that Victoria's second and third most important industries – manufacturing and financial services – are also retrenching!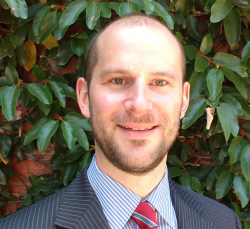 Latest posts by Unconventional Economist
(see all)