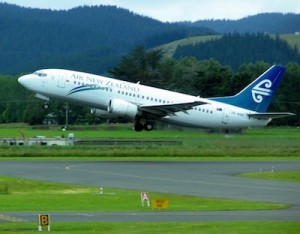 Following on from the recent release of ABS Data on the "Australian Bogan Exodus", here's an article from NZ's leading financial news and opinion blog, interest.co.nz that got me thinking:
The exodus of people from New Zealand to live permanently or long-term in Australia continued in February, with net departures across the ditch hitting a new annual record of 39,112, figures released by Statistics New Zealand show.

A total 53,003 departures to Australia in the year to February 2012 – itself a record high – was offest by 13,891 arrivals of people coming back to New Zealand, Stats NZ said. In both directions most migrants were New Zealand citizens.

Meanwhile, New Zealand's seasonally adjusted net loss of migrants continued in February 2012, when departures exceeded arrivals by 400 people. Net losses have been recorded in 11 of the 12 months since the February 2011 earthquake in Christchurch, Stats NZ said.
Although a lot of the recent data can be contributed to the Christchurch earthquakes, this is a secular trend driven by the divergence in after-tax disposable incomes or purchasing power between our two nations. This trend began in the 1980's when NZ adopted some below-par economic policy whilst Australia pressed ahead with significant productivity reform. This chart from Matt Cowgill (admittedly this is older data) on GDP per capita is illustrative: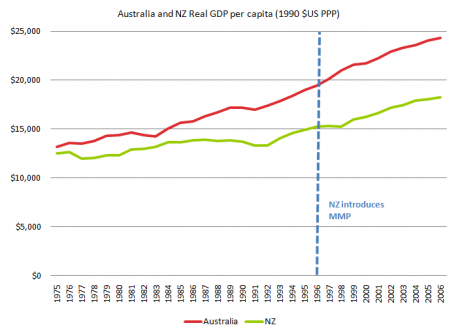 This most recent chart from the Reserve Bank of New Zealand (RBNZ) shows that real GDP (gross domestic product) growth rates aren't that different at first glance, except when it mattered the most, as Chinese stimulus and Mining Boom Mk 2 took Australia off the recession path during the throes of the GFC: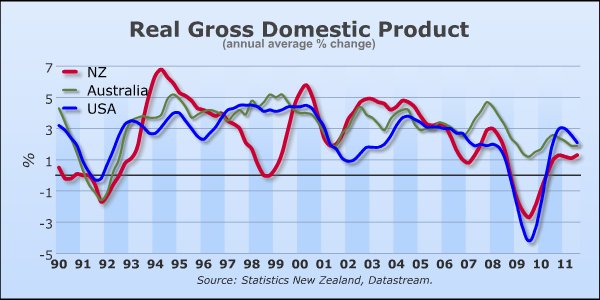 Playing catch up has been difficult this chart from Matt Cowgill again, showing the "growth gap" between our two countries: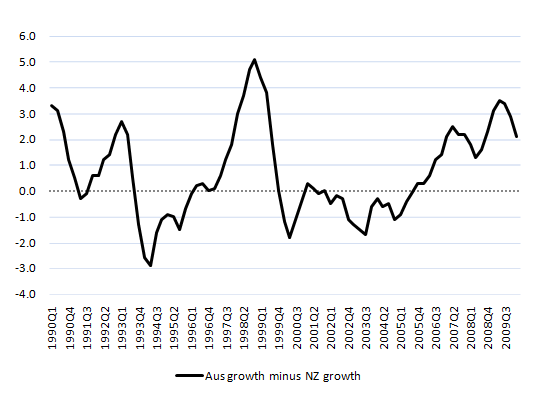 Beyond the macro stats, the real reason behind the continued exodus lies with the huge difference in disposable incomes. The average full time equivalent weekly wage in 2011 for New Zealand was $NZ1017 or just over $AUD791 a week. Compare that to the $AUD1330 paid to the average full time equivalent position in Australia and its clear why the "bros" are coming here.
Latest posts by Chris Becker
(see all)