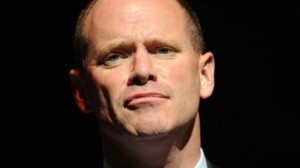 There's actually some sense emanating from a political candidate at the moment. It's certainly not at the Federal level. But in the Queensland election, the Queensland Liberal National Party leader Campbell Newman is making noises not too far from reasonable. The AFR has an exclusive interview with Newman in which he outlines his economic plan:
As a pitch to the business community, the LNP has vowed to cut red tape by 20 per cent, increase the payroll tax-free threshold to $1.6 million and fast-track public private partnerships to boost economic growth in the state, which was hit hard by the global financial crisis.

…Mr Newman has announced the establishment of a commission of audit – along the lines of the audit process in Victoria after Jeff Kennett ousted Joan Kirner in the mid-1990s – to conduct a root and branch review of the state's finances to en­able an assessment to be made of areas of strength and weakness.

LNP deputy leader and treasury spokesman Tim Nicholls told the Financial Review  the aim of the 100-day program would be to "demonstrate in a very short period of time the implementation of our policies" and to make it clear that Queensland was "open for business".

Mr Nicholls would not be drawn on possible cuts in public spending to enable an LNP government to return the budget to surplus by 2014-15, and to pay down state debt which is expected to reach $60 billion this financial year and top $85 billion by 2014-15.

Queensland is likely to deliver a budget deficit of $4 billion this financial year.

Mr Nicholls said: "What we've said is that we want to have a right-sized public service that delivers the services that people need. We don't want a big public service and we don't think growth should just happen in it.

…Mr Nicholls said Queensland's revenue had been growing at about 6 per cent annually while expenditure had been increasing by about 9 per cent. This was unsustainable, so a major restructure of government departments was also on the cards.

"That doesn't mean cutting; it means slowing down the rate of growth [in expenditure]," he said. "That will drive the surplus and also reduce the need for debt.''

…Mr Nicholls said the LNP would rely on economic growth to help restore the budget to surplus.

"We are never going to save ourselves into a surplus," he said. "We need to grow the economy as well."
Well, there's some sense injected into the political classes obsession of cutting spending to achieve a surplus. At the Federal level it's not so simple, there is a vital need to demonstrate a clear path to surplus to support the government's off-balance sheet obligations such as implicit guarantees to the banks offshore borrowings. But this is the first time I've seen an acknowledgement by a Coalition politician that in the contemporary world of private saving and balance sheet repair, active government cuts are only going to lead to lower growth. Federal Labor has taken a similarly sensible approach to its rebuild of a surplus, using a commitment to a 2% cap increased spending per annum since 2009. Though, it's since found that impossible to achieve, which is no doubt why the policy is rarely referenced. Still, kudos to Mr Newman for at least making sense. And the incoming Abbott government could do far worse than adopt a similar frame of reference. Dr "No" may not want to do so given Labor is already on the territory but they are failing at it.
Newman made some more sense on planning:
…During his interview with the Financial Review, Mr Newman laid heavy emphasis on the need to "un­clog" the planning process, facilitate approvals for big resource projects at state level and the release of land for housing in local communities.

"The [Labor government has] completely bogged the state down in red tape and bureaucracy," he said.
I'm not sure how effective  an LNP government can be in freeing up the planning process for Queensland housing supply given the bottlenecks are often at the local level as well. But again, Mr Newman is at least making sense. As the Unconventional Economist has illustrated so convincingly, housing supply bottlenecks make us all easy prey for the spruikers of the property industry because there is no pressure release valve for housing demand when it waxes. And restrictive urban planning also leads to perverse outcomes such as far flung urban enclaves.
Obviously these are only a snapshot of Mr Newman's economic plans and me might also read this as a mindless Coalition debt hawk seeing some light or, indeed, just another polly hell bent on spending given he actually ran up big debts when ran the council. But Mr Newman's vision does gesture at some of the basic principles of the contemporary economic world. That, at least, is a relief.