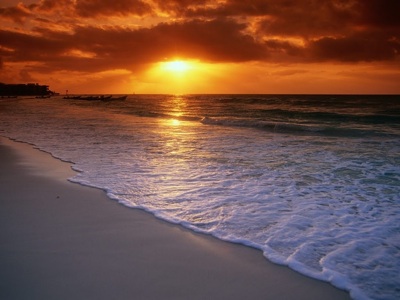 A mixed night on equity markets, as US primary data and corporate earnings disappointed, whilst metal commodities except gold were smashed. Europe rallied on hopium again, although sovereign debt yields eased off, amidst some truly disgusting unemployment figure releases.
In detail:
The UK FTSE finished slightly up at 5681 points, still below its resistance level at 5700 points and stagnating. The German DAX was equally flat, only up 0.2% or 14 points to 6458, its pre-correction high at 7000 seeming an ever elusive target.
The Euro (EUR/USD) topped 1.32 against the USD during the night on hope of a fiscal union and strong bailout fund (only half the size recommended), but has come back to be just below 1.31, as the USD Index regained some strength, rising to 79.4, still below support at the 79.6/80 point zone. Most other currency pairs against the USD were flat as well.
US markets all finished flat (although I note the typical market economists are spinning it differently as usual) with low volume still dominating. The broader S&P500 Index finished at 1312 points, whilst the narrower Dow Jones was down 20 points, flat, to 12632 points. Finally, the tech heavy NASDAQ Composite was up 2 points, even as Amazon disappointed in earnings, with profits tumbling.
The ever resilient AUD remained above 1.06 against the USD overnight, currently trading at 1.0625, whilst Aussie 10 year bonds continued to rise, yields falling to 3.69% or 56 basis points (0.56%) below the cash rate. That's a lot of buying!
To commodities, WTI crude slipped 0.3% to $98.48USD, still gravitating below the psychologically important $100USD a barrel level. Let's hope for US consumers that it stays below this level.
Gold continues to maintain strength, gaining exactly $6USD an ounce overnight to $1740USD, hitting $1748USD at one stage, now waiting for the open of the Asian session.
Silver did not share in the strength, and tumbled over 1% to be at $33.18USD per ounce on the spot markets. Metal commodities retraced across the board on the London metals market (LME), with aluminium down 1.3%, copper losing just over 1% and nickel falling almost 3%.
The Aussie SPI Futures are pointing to a lower open for the S&P/ASX200 index, probably opening around the 4260 points level, on these weak leads. Locally, commodity price data will be closely scrutinized alongside Chinese Manufacturing PMI.
Trading Day will cover the Asian market session and the "ASX8" stocks after the close in the afternoon.
Latest posts by Chris Becker
(see all)