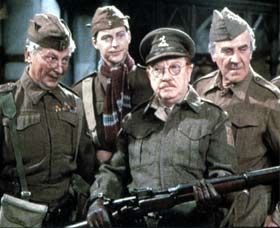 God save me from the Australian media. Robert Gottliebsen, who I openly acknowledge is a legend, has really lost the plot today. Apparently:
The debate is on. When I set out yesterday how Treasurer Wayne Swan now has the power to play a big role in setting the level of interest rates, and that the independence of the Reserve Bank of Australia to set interest rates is crumbling, I realised it was going to the heart of our economic debate.

What I did not realise is that my commentary, and the amazing Business Spectator reader conversation that went with that commentary, would become part of what will almost certainly be a cabinet discussion on the issue.

That commentary and the conversation with it are vital for anyone wanting to understand the looming cabinet debate. In essence my proposal is that, instead of Australian banks borrowing high-cost offshore money, the Commonwealth government should undertake the overseas borrowing and lend the money to the banks, giving them much cheaper money and enabling them to lower – and not increase – interest rates.
My heart is a pounding! Not because Gotti is wrong. But because he's probably right. Gotti and the crew of interests that generate much of Business Spectator's output are, no doubt, being taken seriously in the Cabinet Room. Sadly it is just this kind of policy phantasmagoria that has defined Australia's post GFC response. Why we can't just sit down at a nice inquiry and ask ourselves a few basic questions is beyond me. What kind of financial system do we want in ten years? What needs to be done to deliver it? And what trade offs are appropriate in constructing it?
But no, what we need is:
…the more Machiavellian of cabinet ministers are cottoning on to the fine print. Let's say the government offers banks money at 1 per cent below what they borrow overseas and pockets a 1 per cent profit. Any bank that did not take the money would be at a disadvantage to their competitors and would lose market share, so they would be forced to take it.

But, as some cabinet members see it, there could be some tags to the offer – the benefits must be passed on; job cuts and overseas call centres are out. So it's true this would enable Canberra to exercise greater control over the banking industry. And that has a big downside.

But any industry that rubs the nose of the treasurer of the land in the dust must expect to cop it in the neck. And remember that unemployment is about to rise dramatically; and overseas hedge funds are contributing to our unemployment by treating the Australian dollar like gold.
Let me cast readers minds back a few years to the RSPT debate when it's probably fair to say that mining was rubbing the same Treasurer's nose in something other than rose oil. Here is what Gotti had to say:
Here at Business Spectator, Alan Kohler, Stephen Bartholomeusz and myself realised that Rudd and Swan had made a diabolical mistake soon after it was announced. We decided to highlight every aspect of this terrible measure until it was changed. In all the KGB wrote some 80 commentaries on the tax and I think that, with a few print journalists, including Matthew Stevens on The Australian and Terry McCann on the Herald Sun, we led the push for the government to act in the national interest. Our readership soared to 400,000 as the business community turned to Business Spectator to understand what was happening. This is the first time I have been involved in an exercise like this and I have found that electronic communication is more powerful than print.
On that occasion, Gotti's hysteria spearheaded the removal of a Prime Minister. Whether he deserved it is not my point. What about a reasoned debate?
If Gotti is really serious about this article then it is inconsistent and irresponsible. If he doesn't mean it, and is only trying to build traffic, then it's time to hang up the bazooka.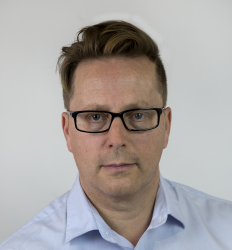 Latest posts by Houses and Holes
(see all)