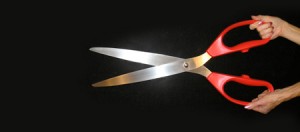 While the equity market dances around the latest European bailout developments like a pre-teen girl following a pop idol, the real action is in the economy and central bankers, it seems, are starting to see it.
As I wrote yesterday and is confirmed today by the guest post from 4cast, the European economy is in deep trouble. It was no surprise to me, therefore, that the first act of the new head of the ECB, Mario Draghi, was to cut interest rates .25% to 1.25%. From the FT:
The decision to lower the ECB's main policy rate from 1.5 per cent to 1.25 per cent on Thursday follows mounting evidence that the eurozone was heading into recession, with its economic outlook darkened by the uncertainty over the future of Greece.

It marked an unexpectedly bold start to the ECB presidency of Mr Draghi, the former Italian central bank governor, who took over from Jean-Claude Trichet only on Tuesday.

At a press conference following the announcement Mr Draghi said the quarter percentage point cut in interest rates was justified with a "mild recession" looming by the end of the year, which would damp down price pressures, but he offered no clues about whether further cuts would follow.

The ECB's 23-strong governing council came close to cutting interest rates at its meeting last month in Berlin. Since then the economic outlook has deteriorated. But analysts had mostly expected Mr Draghi to keep interest rates on hold while waiting to see how the real economy reacted to the financial market pressures.
One can only conclude that "most analysts" have their heads placed firmly between their legs. What is coming down the pipe in Europe is no small recession, without further stimulus it's a monster. I expect this rate cut to do next to nothing. The real problem is fiscal retrenchment and the EFSF conditions of use, as well as private bank haircuts are going to make it worse. Making private debt a bit cheaper in already debt-averse nations is not an answer. Therefore, paradoxically, expect more cuts from the ECB!
Greater hope for the Eurozone came overnight from China, where there is, seemingly, also a move to selectively ease. Again from the FT:
China's money market rates have fallen sharply amid signs that the government is beginning to ease its tight monetary policy around the edges to keep growth on track…on Wednesday [there was] a nearly 70 basis point drop in the seven-day repo rate, the steepest decline in three weeks in the country's most important gauge of interbank liquidity. Moving in tandem, the one-year interest rate swap plumbed a six-month low at 3.37 per cent.

Analysts have been looking for the policy easing to come via two channels: an injection of liquidity through open-market operations and informal guidance to banks to lend more.

There are indications that both forms of easing are now under way. Some Rmb107bn ($16.8bn) in central bank bills are maturing this week and the People's Bank of China has so far announced an issuance of only Rmb11bn, putting it on course for a sizeable net injection of liquidity in the financial system.

Meanwhile, the country's biggest banks ramped up their lending at the end of October after the central government called on them to provide more credit support for small and medium-sized enterprises, according to a report in the official China Securities Journal on Wednesday.

…Analysts expect that it will slow more towards the end of the year, with exporters suffering and domestic companies from property developers to steel mills feeling the pinch from tight monetary conditions.

…Wang Tao, an economist with UBS, forecast that consumer price inflation would decline to 5.3 per cent year on year from 6.1 per cent in September on the back of falling food prices. And in the property market, the China Real Estate Index System said this week that average residential prices in 100 leading Chinese cities fell 0.23 per cent in October from the previous month, the steepest decline this year.
Some good news, certainly. Zarathustra has already telegraphed the selective lending moves. They are marginal not fundamental.  The easing of interbank liquidity is more powerful. And the moves, such as they, have been enough to put a floor under the ore price. Spot, swaps and rebar all rallied 2% yesterday.
The real question facing China, however, is can it handle a simultaneous slowdown in its export sector emanating from Europe and its real estate sector? The answer is clearly no, at least, if it wants to avoid a hard landing, which may be one more reason why markets are rallying, expecting China to have no choice but to abandon its real estate curbs with straight out cuts to interest rates and/or macro-prudential policy.
So, in the past month or two, we've seen Brazil, Turkey, Russia, Indonesia, Romania, Australia and Europe cut interest rates. We've also seen Operation Twist from the Fed, a new round of QE in the UK, and seemingly unlimited liquidity pumps aimed at the currency in Switzerland and Japan. Holding back the global wave of liquidity, Kenya raised its benchmark rate by half to 16.5%.
Gold anyone?
Not yet. I think that, inhibited by commodity inflation, global central banks are miles behind the curve, and that spreading European weakness is going to morph into a global run for $USs within a few months. That's when to buy gold, in anticipation of the next big easy: QE3.