Another chart on the US S&P500 stock index, is from Bespoke Investment Group (via Seeking Alpha).
US stock markets report earnings quarterly, as opposed to half yearly in Australia, and with almost 90% of companies in the S&P500 having reported for the third quarter (Q3), Bespoke estimate earnings at $25.42, or on a year's trailing basis a total of $94.77 – giving a price/earnings ratio of 13.3 times.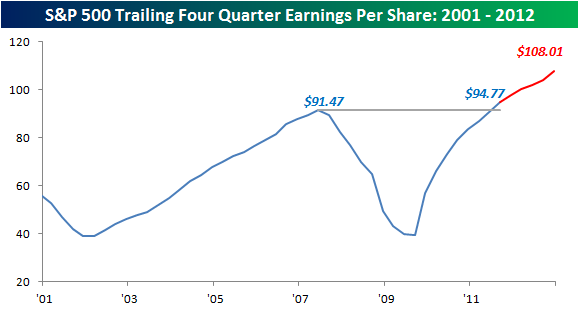 The chart above incorporates Bespoke's current earnings forecast for the fourth quarter earnings, bringing the trailing basis to a total of $108.01 – impressive numbers that exceed the 2007 high.
However, this goes against the consensus as explained in my Chart of the Day post last week, where Ed Yardeni explains that earnings forecasts, after revisions, for Q4 are now below Q3 levels.
Although FY12 operating earnings forecasts are still higher than FY11, the pace of the "recover" has changed from a V to a square root, as US corporates are at the end of margin expansion and cost cutting, as this chart puts the first into better perspective.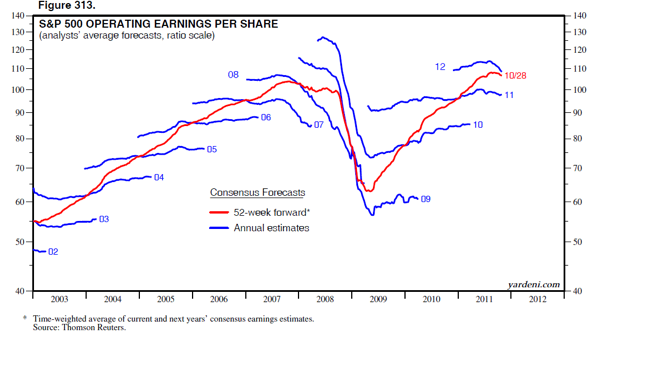 Latest posts by Chris Becker
(see all)