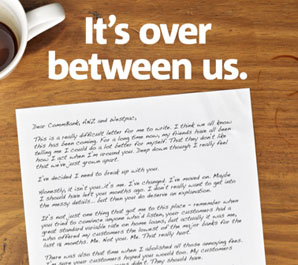 I've been thinking about and doing a bit of digging around the move by NAB move to not pass on the full rate cut and have come to two interlinked conclusions.
The first is that it should come as no surprise that NAB did what it did.  It is quite difficult to judge where the various banks net interest margins are relative to one another but it is common knowledge in the industry that the spread on NAB's rates was slightly more narrow than the other majors. In any oligopoly, it is rule number one that you never compete on price. So the aberration in spreads was never going to last. For instance, in 2005/06, NAB's New Zealand arm, BNZ, sparked a "mortgage war" and when the other banks followed, all of them lost as the spread was narrowed and BNZ ended up with no greater market share.
Of course, this time around, NAB has been increasing market share, commonly thought to be the result of better prices associated with their "breaking up" with the other banks campaign. Which is why the move on rates seemed so odd, flying, as it appears to, in the face of their own strategy. But that is only if the increasing market share is emanating from the public relations excersize.
I had a chat with Ian Rogers, editor of Banking Day, and asked him why NAB was picking up mortgage share and his view was that it had nothing to do with NAB's new image. Rather, two years ago, NAB bought three mortgage brokers – Choice, Fast and Plan, which have boosted its distribution. From Banking Day:
NAB said there was net growth in transaction accounts of 295,000 over the year, up 46 per cent on net growth in this product line from 2010.

NAB also asserted that it recorded growth in home lending of 3.3 times system growth in 2011, or growth in balances of 22 per cent in a year in which housing credit overall advanced by just 6.8 per cent.

This number is itself dubious, since APRA data puts NAB's 12-month growth at 15.1 per cent, or 2.2 times system growth. The difference is NAB's insistence on counting one third of its business loans in Australia as home loans, a portfolio worth $59 billion.

It's also worth noting that growth in residentially secured business loans increased only seven per cent over the year, so the business bank may not be the beneficiary of a warmer attitude among prospective customers towards NAB's retail network.

The only other metric mentioned by NAB is the customer satisfaction scores produced by Roy Morgan Research, which is hardly internal information, however favourable. On this measure, NAB is more or less tied with ANZ for first place among the major banks, with 78 per cent of its customers content.

And that, a little surprisingly, is it. The other achievements, if any, of "break up" over the last eight months do not warrant a mention.

Instead, there are a few references to the bank's "fair value" approach, a cornerstone of both product pricing and the management of the bank's reputation over the last two years.

As pointed out a number of times in this newsletter over the year, the primary driver of above-average growth in home lending for NAB is the work of third-party funding through Advantedge, and the house-brand home loans provided through the three home loan "aggregation" platforms of Choice, Fast and Plan.
Note especially the phrase "house-brand home loans". In other words, NAB is making hay mostly by selling products that do not have the NAB brand. Hence there is no risk of reversing out of competitive spreads because the growth is not coming from the NAB brand at all.
And you do have to ask yourself, if the break up campaign worked so well, why's it fading away?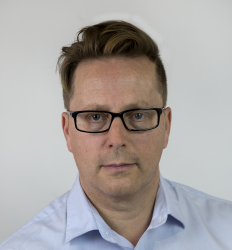 Latest posts by David Llewellyn-Smith
(see all)