Yesterday, Zarathustra's posted another interesting China report, which contained the below chart showing the continued strong growth (25% YoY) of fixed asset investment: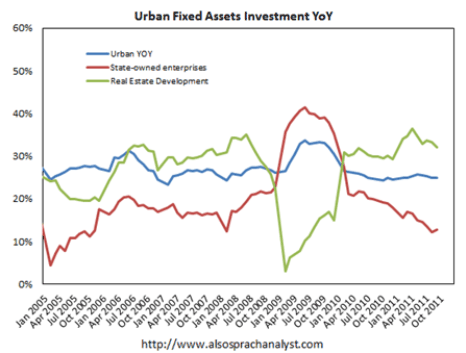 Below find a PBS Newshour video report (h/t Hugh Pavletich) from Beijing-based economist, Yoram Bauman, who explores the possibility of a Beijing housing bubble.
In the video, Bauman takes viewers on a brief tour of empty new apartment buildings sitting along side construction sites where yet more apartments are under construction.
Yet, despite the glut of empty apartments, Bauman uncovers anecdotal evidence of Beijing apartments with price-to-rent ratios of around 55:1 (gross rental yield of only 1.8%) – nearly twice that of New York, which is the United States' city with the highest price-to-rent ratio.
The video provides an insight into a situation that seems unlikely to end well.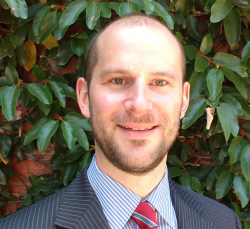 Latest posts by Leith van Onselen
(see all)