There, I said it. I wanted to get that out of the way before a Pascometer or similar gold skeptic stole the punchline.
So, is it true?
In my view, no. There's a simple reason for why not. Gold wasn't in a bubble in the first place. A bubble is formed when people buy an asset simply because it's going up. Fundamentals cease to matter and, when something comes along that finally pricks ebullient sentiment, a cascading reversal transpires.
The fundamentals behind gold are a little different to other asset classes. Gold has no yield so is impossible to value. But again, that does not mean it is a bubble. It only means that the fundamentals that drive gold are atypical. So what are they?
The overwhelmingly greatest influence over the gold price is the value of the $US. Gold is NOT a safe haven, except insofar as it guards against $US devaluation. Gold is a the $US's alter ego, its shadow, its ultimate hedge. That's pretty much all there is to it.
So, in a period when the value of the $US is under sustained assault in monetary and fiscal terms, gold's fundamentals are strong, whatever price it's at.
Right now, the $US is embarking on one of its epic rallies. Driven by both global economic weakness and the burgeoning European financial crisis, carry trades all over are reversing. And the $US, which is a safe haven, is rising and will keep doing so.
Thus, gold gets hammered. I learned this hard way, when trading gold ten years ago. When the gold market cracks, it cracks!
So, when will it reverse? The Prince's charts this morning give a better guide than I can. I suspect the market can go some way lower.
Fact is, gold will not resume its climb until early-moving traders start to anticipate further quantitative easing in the US. For that to happen, there will need to be considerably more economic pain, enough that the nutters in control of US fiscal policy panic and get out of the way. Don't forget, in my experience the gold market will signal it happening well in advance of you reading it in the news.
For these reasons, I expect the gold market to turn up whilst other commodities are still getting hammered by the (assumed) coming Western recession. Though, I'm getting well ahead of myself now.
There is only one fly in the ointment for the long-term gold bull market that I can see. That is, if the euro completely comes apart. That would return the world to King Dollar for a much longer period and may force gold to consolidate for much longer.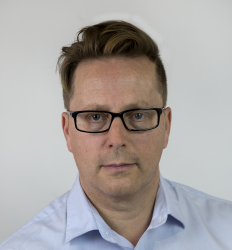 Latest posts by Houses and Holes
(see all)