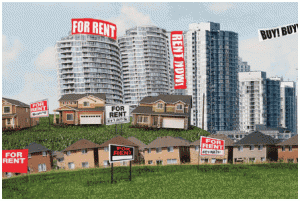 It's been interesting watching the change in perceptions regarding the housing market. Around this time last year, several well-known housing commentators were predicting strong gains in home values, including:
With home values down in all capital cities but Sydney over the past 12-months, the consensus view has shifted from an expectation of solid capital growth to expecting a prolonged period of price stagnation whereby incomes will slowly catch-up with home values.
However, the price stagnation meme has created a headache for the property industry. With prices now expected to flat line and rental yields well below both mortgage interest rates and term deposit rates, there is reduced incentive for first-home buyers (FHBs) and investors to enter the housing market.
Therefore, in order to re-ignite buyer interest (and maintain home values), the property industry has created the illusion that the rental market is tightening and rents are about to rise sharply.
For the past few years, housing data providers APM and RP Data have consistently forecast strong rental growth (see here for details). Likewise, in a recent interview on Switzer, the chief of BIS Shrapnel, Dr Frank Gelber, made the factually incorrect claim that "rents are rising quite aggressively because of the shortage of stock and rental yields are going up".
And yesterday, so-called "staff writers" for News.com.au joined the fold penning the hysterically titled article: Tenants in Australian capital cities feel the heat as rents skyrocket.
In the interest of restoring rationality to the debate, I have brought together the recent data on rents to show that they have not "skyrocketed" as claimed, but rather flat lined in real terms for the past nine quarters.
First, the latest RP Data rental review shows that both capital city and national rents have grown at a rate below inflation since March 2009: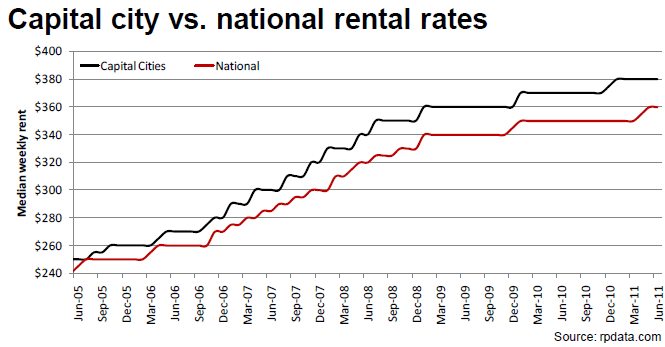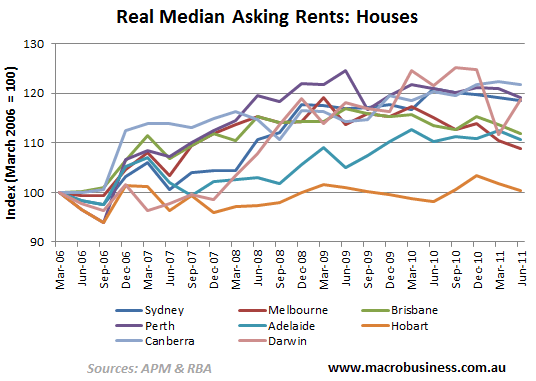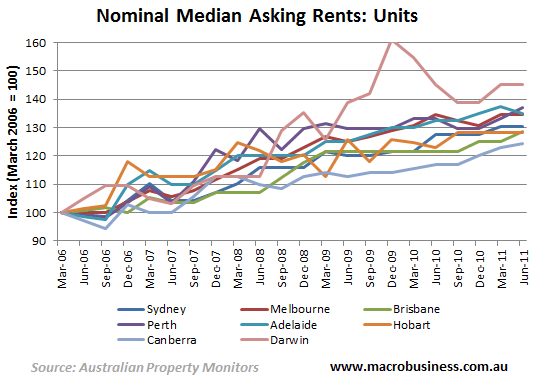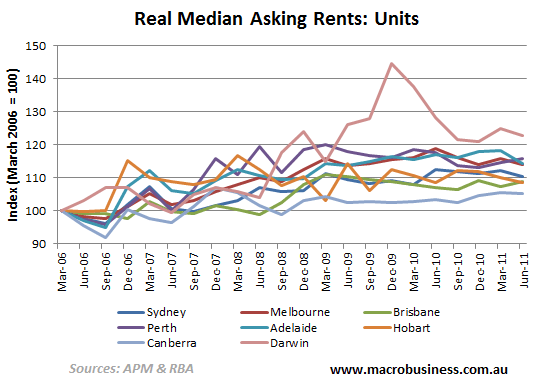 I long for the day that the mainstream media reports facts relating to the housing market accurately, rather than running hysterical spin pieces aimed at lining the pockets of vested interests within the property industry.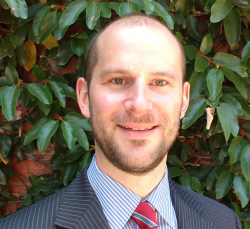 Latest posts by Unconventional Economist
(see all)