Last week, in The boys who cried rents, I showed how the private sector housing data providers' perennial bullish predictions of strong rental growth across Australia's capital city housing markets is at odds with recent data, which has shown sluggish rental growth nationally since early 2009 (see below RP Data chart).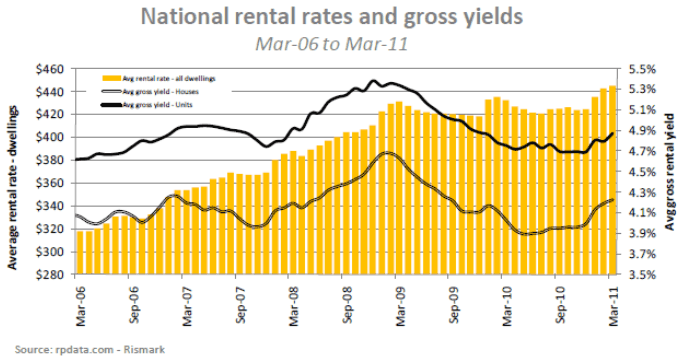 Chief amongst the forecasters of strong rental growth is Australian Property Monitors (APM), who forecast that rents would rise by up to 11% nationally in 2010 and then repeated the warnings of strong rental growth in 2011.
APM last week released its Rental Report for the June quarter (report below). In what should be bad news for property investors in the current era of flat to falling home prices, rents nationally fell 0.2% in the quarter for houses, whereas unit rents managed a more respectable (but still below inflation) rise of just 0.3% (capital city breakdown below).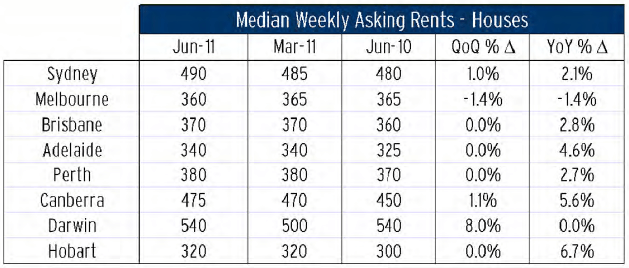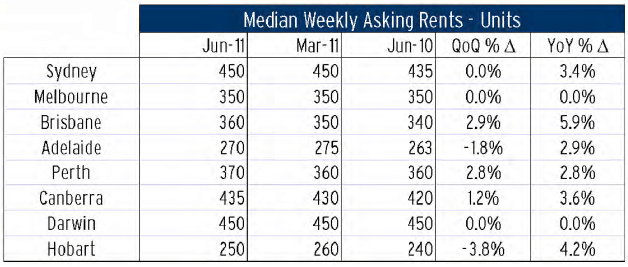 Obviously, not too much can be drawn from such a small data period, so I have undertaken the laborious task of inputting APM's quarterly rental data – extracted from its quarterly rental reports dating back to March 2006 – into a spreadsheet and charting the changes in rents.
First, consider nominal median weekly asking rents for both houses and units expressed as both dollar values and an index: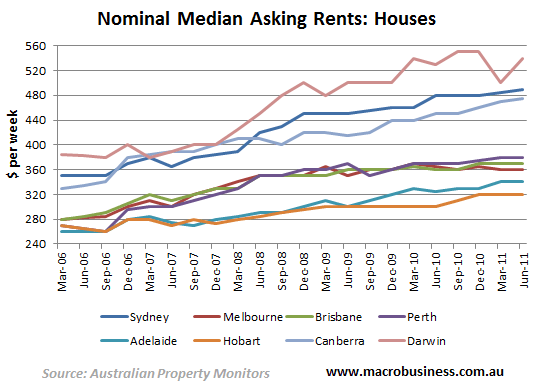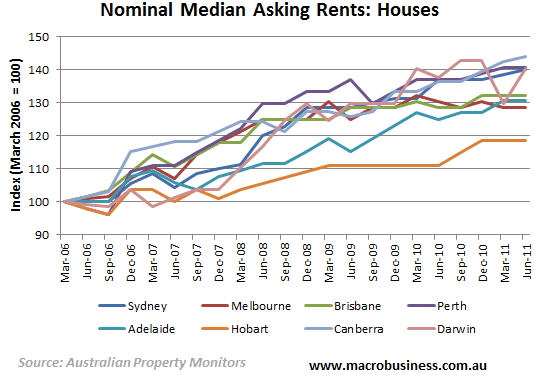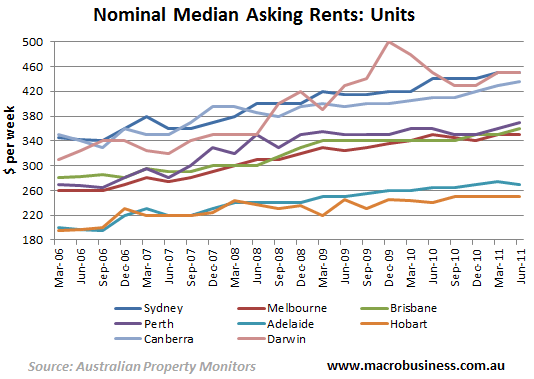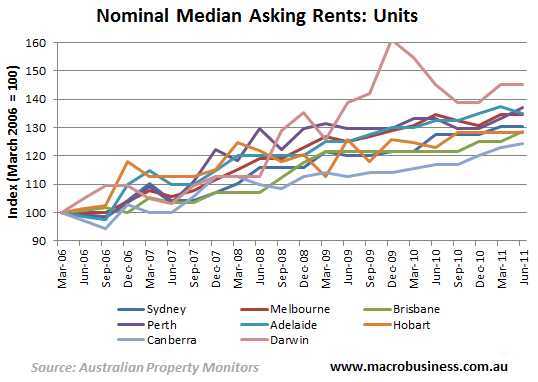 A few observations from the above data. First, consistent with the above RP Data chart showing rents nationally, rents in most capital cities rose quite strongly between March 2006 and March 2009, but have since risen far more slowly. The slowdown has been most obvious in Melbourne, which has had no rental growth for houses and only modest rental growth for units since March 2009 (consistent with my recent warnings about the Melbourne housing market).
In real (inflation-adjusted) terms, the slowdown in rental growth is more evident: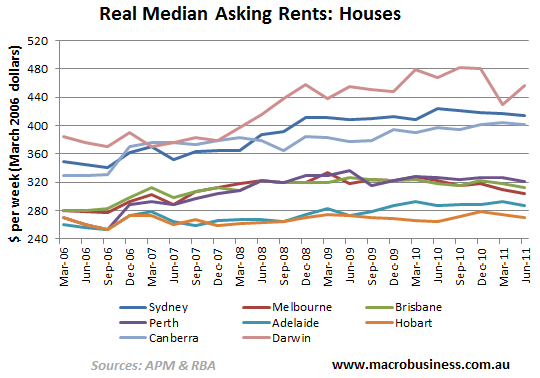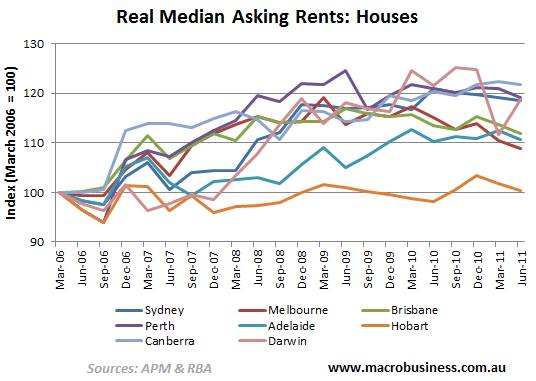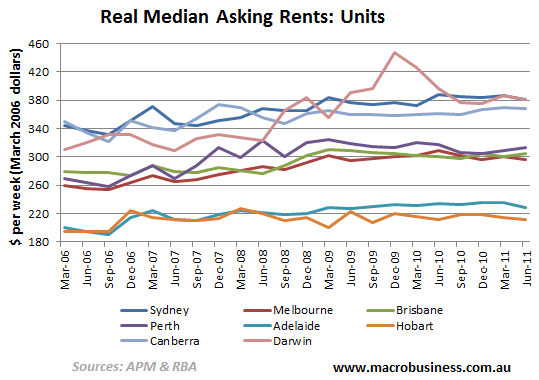 When adjusted for inflation, house rents have declined in Melbourne, Brisbane, Hobart and Perth, and have risen ever so slightly in the other capitals since March 2009.
The picture is a little different for units, where real rents have declined slightly in Sydney, Melbourne, Brisbane and Perth, remained dead flat in Adelaide, and risen modestly in Hobart and Canberra but solidly in Darwin since March 2009.
Overall, it's a case of the rental market going nowhere fast, which makes the following statement by APM seem a little bizarre:
Despite the moderation in rental growth, rental yields have stabilised and in some capitals increased, reflecting the recent decline in house and unit price growth.

The prospect of steady rising yields and a subdued market in the shorter-term, solid capital growth opportunities appear to continue to exist for investors in most markets…
With logic like that, what could possibly go wrong?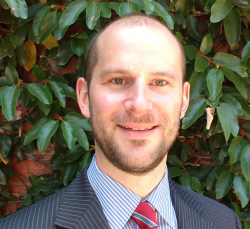 Latest posts by Leith van Onselen
(see all)