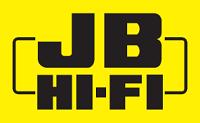 JB Hi Fi released its FY11 result yesterday.  Given the shellacking retail has been taking in recent months, and the ongoing market ructions, we have been eagerly awaiting the results of our favourite retail stock.
Sales
Revenue increased 8.5% to just under $2.9 billion.  Consumer electronic sales (which represent 75% of total sales) grew by 4.1% whilst software sales (music, movies and games, accounting for 25% of sales) dropped by 9.1%.  A major contributor to this drop was a 16.8% decrease in games sales.
Despite the drop in games sales, JBH increased their market share – indicating their competitors did it even tougher in the games market for FY11.
Profits
NPAT dropped 7.5% to $109.7m, which looks like a bad result.  And it is – but not because of low sales or high costs.  JBH wrote off $24.7m of their Clive Anthony's stores in a one-time restructuring charge.  At Empire we don't consider this sort of thing an abnormal loss – JBH is reaping what they sowed when they over-paid for Clive Anthony's in the first place.
However, removing the restructure cost increases NPAT by 13% – not bad.
JBH has converted or closed all but 5 of the Clive Anthony's stores, so future earnings shouldn't be marred by further write-offs.
Despite the drop in NPAT, the all-important return on equity (ROE) metric came in at 50% (not adjusted for franking credits), which compares favourably with the 51% of FY10.  The small drop in ROE is due to a 10% reduction in equity as a result of JBH's share buyback (see below).
In terms of net margins, FY11 produced a 3.7% result (4.5% without the Clive Anthony's restructure) which is just above the long term average of 3.5%, but below last year's stellar 5.1% margin result.
Online Ventures
JBH is attempting to counter the online retail "threat" by allowing users to purchase items directly from their website.  In addition, JBH is starting a new service in FY12 called "JB Hi Fi NOW" which basically allows subscribers to stream music directly to their PC or mobile.  There will be 8 million tracks to choose from over 100,000 artists initially, and users will have unlimited access.  This sounds like a direct confrontation to the iTunes business model, where users pay for individual tracks, and may end up a superior choice for Australian consumers slogged by the "Apple Tax" (an average single costs $A1.69 vs $US0.99)
Whilst these ventures are in their early stages (online sales are very small compared to total sales), at least JBH is looking to embrace the online retail revolution and even produce some new concepts.  We have no idea how successful JB Hi Fi NOW will be (comments anyone), but it's good to see JBH management embracing the online-inevitable, rather than just complaining about it like their peers.
Buyback and debt increase
In March 2011 JBH bought back 9.9% of its shares (10.8m shares) at $173.6m, entirely funded through their debt facilities.  JBH's leverage increased substantially as a result, with borrowings moving from $35m to $233m.  Despite this increase, JBH is still moderately geared compared to NPAT with borrowings totalling 2.1 times FY11 NPAT.  However, the net debt to equity ratio now stands at 135% due to the reduced equity base and increased leverage.
If the returns on the purchased shares are higher than the interest charged on its debt facility, then the buyback will be a net positive for JBH (this should be easy given JBH's high ROE).  Nonetheless, JBH has increased its balance sheet risk profile with the large debt increase.  We would rather see buybacks internally funded with excess cashflows, but if JBH can maintain sales into the future then the buyback will be a positive for shareholders given they've just invested in a 50% ROE business with money borrowed at circa 7%.
Summary
JBH's NPAT is down but it has been adversely affected by a large restructuring charge for its Clive Anthony's stores. Stripping that away, NPAT continued to climb despite the tough retail environment.
Margins appear to be in line with historical averages indicating cost of business remains under control – a key element to their success.  However, risk has increased with a large increase in borrowings to fund a share buyback.  Further, the threat of a continued slump in the retail environment will cause their ROE to drop significantly, and the buyback will be seen as an ill-timed bout of exuberance.
At Empire we still like JBH and its business model, especially given the following:
In March 10% of JBH shares were bought back, thereby increasing the equity value of existing shares by 11%;
Since that time, JBH shares have dropped 30%;
JBH has managed to grow sales and add new stores to their portfolio in FY11;
We believe they are superior to their rivals on a number of metrics (see my article here);
Investing in JBH at the moment would not be for the faint-hearted. It is almost certain that future participants will not provide JBH with as high an earnings multiple as in the past.
Given this structural change and the risks outlined above, we value JBH in the $18 to $18.20 per share range.
Remember you need to decide if you are an investor, trader or watcher. If you choose the former, EXPECT high price volatility and a lack of growth over the medium term, or even long term. Even a "Wonderful" company like JBH will continue to be sold down alongside poor compnies, despite strong results.
Disclosure: The author is a Director of a private investment company (Empire Investing Pty Ltd), which has an interest in the business mentioned in this article (JB Hi Fi).  The author also owns shares in JBH personally.  The article is not to be taken as investment advice and the views expressed are opinions only.  Readers should seek advice from someone who claims to be qualified before considering allocating capital in any investment.