Nope. Not even a bit. Sorry.
That doesn't mean that whatever it is that's coming for Western growth isn't priced in, but it definitely is not recession.  Needless to say, then, if you think a recession is coming then ipso facto markets are going much lower as well.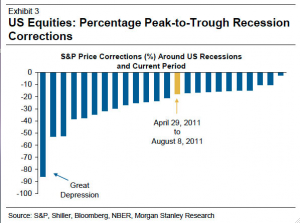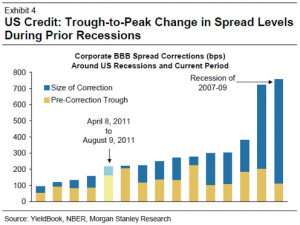 In short, I see no reason why ongoing austerity measures won't set in motion a negative feedback loop of retrenching US and European consumers and further equity market volatility. Moreover, I can see this cycle culminating in a rise in inventories and a subsequent wind down cycle, ending the business cycle globally.
This is now my base case, but I can see several influences working against it. The first is that the US (but not European) oil price has corrected significantly. However, oil economist James Hamilton has an argument weighs against that hope:
Earlier this year, disruptions in Libya and the resurgence of demand from the emerging economies sent oil prices up sharply, a development that many economists believe contributed to the slow growth for 2011:H1. The chaotic markets of the last few weeks saw oil prices drop back down to where they had been in December. Will that be enough to revive the struggling U.S. economy? There is some evidence suggesting that it may be too late.

I recently completed a survey of a large number of academic studies that found a nonlinear economic response to oil price changes. One very well-established observation is that although oil price increases were often associated with economic recessions, oil price decreases did not bring about corresponding economic booms. For example, when oil prices plunged in the mid-1980s, theoil-producing states in the U.S. experienced what looked like their own regional recession. An oil price increase that just reverses a recent price decrease does not seem to have the same economic effects as a price move that establishes new highs.
The argument is substantiated with fairly technical data. But even if we accept some positive effect, a glance at the attached chart shows that the gasoline price in the US is still substantially elevated.
The other reason I can think of a reason to hope that a Western recession may not be a foregone conclusion is that Chinese policy makers appear to have shifted their tightening regime. That may also boost growth some in emerging markets and market sentiment a little.
However, BRIC economies have an aggregate GDP of $10-11 trillion versus combined EU and US GDP of $30-31 trillion and all tend to be very export dependent on the latter.
Markets can run for a while on technical relief but I don't expect it to be sustained.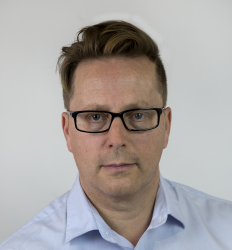 Latest posts by Houses and Holes
(see all)