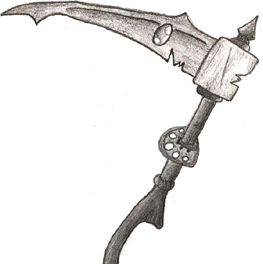 Delusional Economics has led the MB debate on Europe. His regular readers will know that he has identified the fundamental problem at the heart of the euro, structures that do not enable different members countries to be competitive.
I have fought against this fundamental diagnosis, preferring to believe that the EU project is passionately supported and that its leader would find a way through.
But two pieces today have left me feeling empty and naive. The first is a piece at Kantoos Economics that compares today's European travails with those of the Europe of the 1930s:
Scene 1: establishment of a currency union, celebrated as a milestone on the path to cooperation and mutual understanding in Europe (NOW: Helmut Kohl's euro. THEN: the restoration of the gold standard in the mid-1920s in the context of the Briand-/ Stresemann rapprochement policy).

Scene 3: a sudden stop of capital flows during a global financial crisis. The stop leaves behind economies that are as overindebted as they are uncompetitive and have large external financing needs (NOW: the GIPS-economies from 2009 / THEN: Weimar-Germany from 1929).

Scene 4: attempts to reign in the crisis with austerity measures and multilateral financing packages cobbled together during painful negotiations. Everything is subjugated to the objective of avoiding sovereign defaults and preserving the currency union. The packages treat structural overindebtedenss as a problem of illiquidity, not insolvency (NOW: support packages for the GIPS-countries / THEN: Young plan, Young bond and Hoover moratorium); competitiveness has to be restored through falling wages rather than currency devaluation (THEN: Brüning's deflationary policies) – both entirely inadequate to eliminate macroeconomic imbalances.

Scene 5: continued loss of confidence, intensification of the crisis, upheaval in the debtor countries, whose populations are no longer willing to carry the crushing burden of adjustment, and tired frustration on the side of the creditors (THEN particularly destructive U.S. Congress that refused to follow the lead of a well-meaning but weak President – Herbert Hoover).

The susbsequent scenes from the 1930s (assumed to be known) do not need to repeat themselves, or course. Ryan Avent is arguably right that macroeconomic imbalances are less dramatic now than they were then, and Europe's democratic foundations are (hopefully) more robust. Moreover, the parallel between the gold standard and the euro is far from perfect: as Kantoos notes, the ECB can print euros and thus assure, in case of doubt, its member states' ability to pay, while in the 1930s no one could print gold.

But all this takes nothing away from Ryan Avent's depressing observation:

A Europe hoping never to repeat its historical tragedies has gone and blundered into institutions that make those same tragedies more likely. The European project, as it looks now, has failed.

In my own words: introducing a common currency may have harmed the European project more than it helped, by provoking that countries would fall into debt/competitiveness traps, while taking away the policy instruments needed to escape from these traps.
The second is a Bloomberg video (h/t The Lorax) of former external member of the Bank of England's Monetary Policy Committee, David Blanchflower, in which the economist pulls no punches: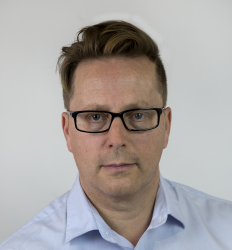 Latest posts by Houses and Holes
(see all)