Only one company reported earnings today on the ASX: Resmed (RMD). Macrobusiness will be reporting on earnings and valuing the key companies throughout the earnings season. Remember to bookmark the overall update here.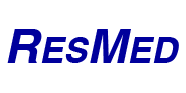 Resmed(RMD)
Resmed, a manufacturer and marketer of respiratory disorder products, announced year end revenue of US$1.2 billion, a 14% increase, resulting in net income of US$227 million, or 19% increase on the previous year. Earnings per share rose to US$1.44, with no dividend declared.
Resmed's balance sheet has improved markedly with an increase in Return on Equity (ROE) to approx. 16% and no net debt. Empire Investing will follow up with a full valuation when the full financials are released.
Disclosure: The author is a Director of a private investment company (Empire Investing Pty Ltd), which has no current interest in the businesses mentioned in this article. The article is not to be taken as investment advice and the views expressed are opinions only. Readers should seek advice from someone who claims to be qualified before considering allocating capital in any investment.