Two companies reported earnings yesterday on the ASX: JB Hi-Fi (JBH) and Bendigo and Adelaide Bank (BEN). Macrobusiness will be reporting on earnings and valuing the key companies throughout the earnings season. Remember to bookmark the overall update here.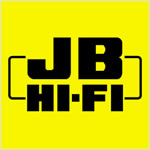 JB Hi-Fi (JBH)
JBH reported a profit of $134.4 million in the 12 months ended 30 June 2011, down 7.5% from last year. Earnings per share now stand at 124.7 cents.
Total sales growth was 8% with increased market share over its competitors. Consumer electronics grew strongly, at 15%, whilst games/software sales declined by 9%.
Margins improved even during a period of heavy discounting whilst costs flat-lined – these are indications of excellent working capital management which we expect from JBH.
Online sales, although a small part of revenue, have grown 51% on the prior year and are now a key focus for the company with the rollout of new services and products. Watch this space closely, as we contend only JBH, out of the listed Aussie retailers has the ability to take advantage of this domain.
JBH conducted a share buyback – funded by debt, which is actually a good capital management decision, although this increases their exposure to debt. A one-off charge of $33 million was applied due to the re-structure of the Clive Anthony's business.
Empire Investing considers JBH investment grade as has re-valued the company to $18.18 a share, with a full valuation forthcoming soon.

Bendigo and Adelaide Bank (BEN)

Bendigo and Adelaide Bank reported a net profit of $342.1 million, or 92.3 cents earning per share.
BEN announced a distribution agreement between its Rural Bank brand and Australia Post, offering agricultural loans and deposit facilities.
Lending growth was strong at 8%, but was outpaced by deposit growth at 12%, thus alleviating funding pressures, although net interest margins (NIM) were unchanged. A reliance on securitisation and wholesale funding has diminished, with retail funding making up over 75%.
Return on Equity (ROE) has increased from utility-like levels of 8% to just over 9.5%, whilst costs have
decreased marginally.
Provisions for bad debts have increased 4.8%, mainly business related, whilst residential mortgage arrears have increased from 0.7% to 1.1%, or approx. $2.5 billion in value. Business arrears increased from 1.1% to 2.5%
Empire Investing considers BEN non-investment grade due to the low ROE performance and the high risks associated with the banking sector.
Disclosure: The author is a Director of a private investment company (Empire Investing Pty Ltd), which has a current interest in some of the businesses mentioned in this article. The article is not to be taken as investment advice and the views expressed are opinions only. Readers should seek advice from someone who claims to be qualified before considering allocating capital in any investment.
Latest posts by Chris Becker
(see all)