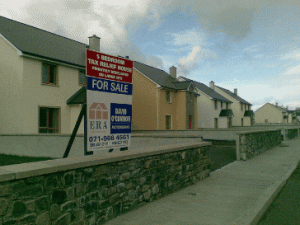 I have talked previously about how the United Kingdom (UK) operates the worst kind of housing policy – one that pumps demand while placing a tight straight jacket on land/housing supply – the outcome of which is both unaffordable housing and a propensity for boom/bust property cycles (see below chart).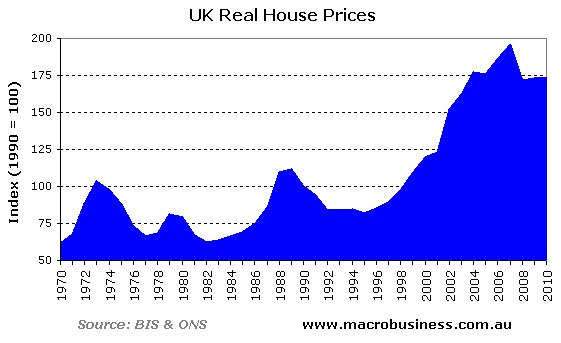 Now the UK Government is about to throw more credit fuel on the proverbial housing fire through a ridiculously generous new first home buyers' (FHBs) subsidy.
According to the press release, the scheme will provide FHBs with a 5% deposit a 20% loan, thus allowing them to obtain a lower mortgage rate on the remaining 75%. Buyers will not pay interest on the loan for the first five years but will do so after that, at rates that are pegged to inflation. The loan must be repaid when they move (or after 25 years) and they will have to return 20% of the sale price (i.e. a form of shared equity loan).
The scheme is only available on the purchase of newly constructed homes and is expected to cost £500m over the next two years – split equally between taxpayers and housebuilders – and should 'benefit' around 10,000 people [other articles explaining the scheme can be found here and here].
UK Housing Minister, Grant Shapps, described the policy 'breakthrough' as follows:
"With 80 per cent of young first-time buyers depending on parental help, I am determined that we pull out all the stops to help those who want to take their first steps onto the property ladder.

"FirstBuy will do just that – a Government-backed scheme making £500 million available to offer a valuable alternative to the Bank of Mum and Dad. Over the next two years, this will help as many as 10,000 people in England to get that much-needed deposit together and realise their dreams of owning their own home.

"And because this help will be available on newly-built properties, it will also offer a much-needed boost to our housebuilding industry, supporting thousands of jobs across the country."
As is often the case, demand-side measures such as this scheme are self defeating since they typically lead to higher house prices. Even though this scheme has been targeted only at the purchase of newly constructed homes, it is likely to do little to boost housing supply as the UK's highly restrictive 'green belts' surrounding the major cities – which have been in place for over 50 years – have left little greenfield land available for development. Accordingly, with supply severely limited irrespective of price, the subsidies will simply increase new home prices, thus benefiting the developers taking part in the scheme.
If the UK Government truly wanted to make homes more affordable and prevent future boom/bust cycles it should do two things: (1) significantly increase the quantity of land available for development and reduce planning constraints [remember, only around 6% of Britain's land is urbanised, so would an increase to 10% really be that evil?]; and (2) abolish all forms of demand-side subsidies.
Unfortunately for the Brits, they are more likely to see pigs fly backwards…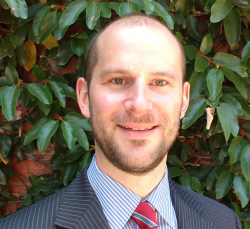 Latest posts by Unconventional Economist
(see all)