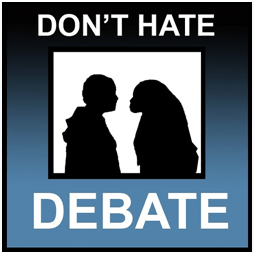 "The business of the United States used to be business. But somehow with all these Government programs, we turned the business of America into housing"…
The above is just one of the great quotes from yesterday's debate on Canada's The Agenda (video below). The debate subject was The case against home ownership, and the panel included: Robert Shiller, one of the world's leading experts on asset bubbles; Richard Florida, professor at the Rotman School of Management; Jane Saber, professor at Ryerson University; and Phil Soper, president and CEO of Royal Lepage.
Some other quotes from the video include (some courtesy of Ben Rabidoux):
Robert Shiller, on the benefits of home ownership:
"…Switzerland only has about 1/3 home ownership rate….With regards to home ownership rates, I've been looking at Switzerland with particular interest because advocates of home ownership claim it encourages good citizenship and a feeling of belonging. Switzerland has all of this, yet it is full of urban renters…"
Robert Shiller, on government efforts to promote home ownership:
"It is definitely not unambiguously good…It wasn't a good thing (in the US). Home ownership rates are now higher in Canada. The US made major efforts to subsidize home ownership…We made a mistake. We should have left it as a lower level."
Richard Florida, also on government efforts to promote home ownership:
"I think we are in a resetting process…I think ownership rates could drop below 60% (in the US). We'll still be a nation of owners, but I think what Shiller said is right. We have to get government out of the business of promoting ownership and let the market work."
On the fallacy that home ownership makes better financial sense than renting:
Steve Paikin (host)
"What about this argument that all of our parents said to us once upon a time: You don't want to rent, you want to buy because you don't want to be throwing your money away….You don't want to be improving someone else's equity, you want to be putting the money into your own house…?"
Robert Shiller:
"I think it's fallacious. If you don't buy a house, you put it in the stock market or something else, and you are still earning a return on it….(the argument) really is wrong."
Steve Paikin addressing Jane Saber, a renter:
"As a renter, you're telling me it's more advantageous to be putting that money into your landlord's pocket than your own home?"
Jane Saber responds:
"Absolutely. Crunching the numbers…I would be paying double for a similar dwelling. What benefits do I receive from owning other than to be able to say to my friends, "I own this" ?"
Phil Soper:
"I think the problem is that when people aren't putting their money into houses, they aren't putting it into stocks and bonds. They are (spending it)."
Richard Florida:
"I wonder and I worry that we're too complacent in Canada….In the US, there is a conversation I could not have imagined that is occurring about the "American Dream" (the value of home ownership)…That conversation is not happening here in Canada, and that has me worried."
On demographic shifts:
Jane Saber:
"We [Canada] have huge demographic shifts going on and we also have median income figures that are frightening… We have an ageing population that is going to be dumping its houses; there's no question about it. These folks don't want to shovel the walks and mow the lawns and clean the 4000 square foot homes… they are going to be selling and perhaps buying condominiums or maybe going into seniors homes. There's going to be too much housing stock on the market…"
Thanks to Ben Rabidoux for the video and quotes.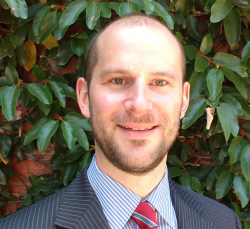 Latest posts by Unconventional Economist
(see all)