One of my favourite journalists, Adele Ferguson of The Age, today calls for a retail bailout:
Other figures show that online spending is going gangbusters. There is an estimated $12 billion a year spent in online retail, but it could be much higher than this.

Domestic online sales have been growing at 5 per cent to 10 per cent a year while overseas online sales have been growing at 20 per cent to 25 per cent a year. For Australian retailers, the presence and power of internet shopping is hard to underplay.

The structural shift has been accelerated by the strong dollar, which is making overseas retail offerings vastly cheaper than those sold in Australia.

Traditional retailers need to get their act together and focus on merchandising, cost controls and margin expansion. They need to clean out their inventories rather than bringing in cheap rubbish during sales and putting out sales stickers. Shoppers have wised up.

It is no longer just about creating efficiencies, it is also about product range, product quality and a lack of magic in much of Australia's retail.

…Whatever the case, there is a structural shift in consumer behaviour between online retail and bricks and mortar. The new boss of Premier, Mark McInnes, the former head of DJs, understands the shift and has announced a six-point plan to revamp the company.

It is all about making it efficient, leveraging off the brands and dipping deeper into the online world, which includes using social networking.

This strategy will become a blueprint for other retailers which have been struggling to grapple with the structural shift. It has happened in the media and book industries, and it is now gathering momentum in retail.

But it involves pain. The knock-on effect of weak retail sales is profound across the supply chain. It can lead to a build-up of inventory, a profit killer for retailers, and results in tighter margins and potential redundancies.

The government needs to think about some of the Productivity Commission's recommendations and see if it is worth introducing a tax on online imports to save some jobs.
A couple of points. First, Adele gives us a terrific assessment of how competition is suddenly alive and well in Australian retail.
Yet, again, as with yesterday's efforts by Alan Kohler, the issue is being framed entirely within the Dutch disease narrative. There is no mention of the much larger forces at work on retail, like the structural shift away from debt and sluggish asset prices. Nor its position within the larger Australian economy.
Happily, the SMH also provides a second story puts more figures on foreign online purchases:
Consumers are set to boost their spending at foreign online stores by $1.2 billion to $6 billion this year, a new report that underlines the rapid changes affecting retailers has said.

The report from PricewaterhouseCoopers, published yesterday, predicted online spending would grow at least twice as quickly as the total retail market over the next four years. While so-called "bricks and mortar" stores are in the doldrums, PwC forecast total online spending by Australians would grow by 12.6 per cent a year between now and 2015, jumping from $13.6 billion to $21.7 billion.
Doing a few quick calculations, that $1.2 billion in sales growth equates to .48% of the sector growth for next year (if it sustains the same growth level as the last year, 2.7%).
That compares with 7% sector growth in 06/07, 07/08, 4.4% in 08/09 and 4.2% in 09/10. So you tell me, is this 'crisis' really emanating from online purchases?
This debate is shaping up as an analog to the carbon debate, and the RSPT debate before it. It's being distorted completely by how a single sector can be saved money and specific jobs protected, rather than what is in the collective interest, which may well bring greater benefits to a much larger number of people.
For instance, a few questions we might ask include:
how does protecting retail fit with an RBA agenda to free resources for the adjustment to a larger mining sector?
how will protecting retail affect other sectors, such as manufacturing, which will have to wear more of the cost of that adjustment if retail is protected
is that a trade we want to make?
does Australia have a large enough retail sector already, having enjoyed a debt-juiced run for twenty years?
And, do the benefits of increasing competition in the retail sector – greater efficiency, productivity, service and range – outweigh the costs of some offshore competition?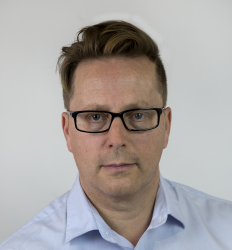 Latest posts by Houses and Holes
(see all)