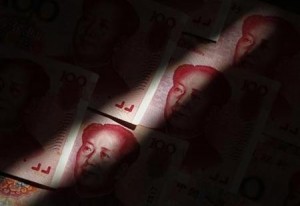 A month or so ago, before I was struck down with a monstrous lurgy, Rio announced that it was considering pricing some of it's iron ore sales in yuan. From The Australian:
In another sign of China's growing power in world markets, the world's third-largest miner is openly canvassing switching its iron ore settlements from US dollars to the Chinese yuan as China buys more iron ore and pressure grows to trade in the national currency.

Rio Tinto iron ore chief Sam Walsh said yesterday that the issue had been raised by many of the company's Chinese customers at recent meetings in Beijing.

"For us, it's a complex issue because our financing is in US dollars and trading in US dollars acts as a natural hedge, but it's certainly something we will be looking at and studying," Mr Walsh told a business lunch in Melbourne.

"We don't have any initial plans . . . for us, having that currency hedge is an important element of financing and protecting our business."

China is trying to develop a deep market in offshore yuan, or renminbi (RMB), to pave the way for a free float of the currency. An official offshore RMB market, launched in August last year, is now worth $65 billion and HSBC predicts it could reach $130bn by year's end.
At the time I referenced the article in links and commented that the development was "massive". Why so?
The main reason is this: if one or both or Australia's major miner's were to begin pricing large quantities of Chinese trade in yuan, they will intrinsically be promoting that currency as the reserve of tomorrow.
What's so bad about that I hear you scream? Who cares, others might opine.
Well, it's not intrinsically evil or anything but such a move would represent a major strategic shift for the nation. The fact is, as Europeans and especially the French have understood for a long time, owning the reserve currency comes with certain privileges. Namely, that folk around the world and across myriad global markets can't get enough of your dough or your debt. In short, if you own a reserve currency, you can issue more debt, for longer, than anyone else.
That, in turn, enables something else – deep military spending.
I'm not for a moment suggesting that this is what Rio would like to see happening and, indeed, today it released some more details of what it has in mind, which seems relatively minor. Again from The Australian:
Rio Tinto plans to double its purchases of Chinese mining equipment to $US1 billion ($940 million) this year, potentially increasing the attraction of settling some of its iron ore sales to China in yuan.

In a presentation to Australian investors, Rio's China managing director, Ian Bauert, said China presented an opportunity to purchase more dump trucks, rail cars, ship loaders and mine accommodation units.

Purchases from China would grow from $US500m last year to "potentially $US1bn" this year, Mr Bauert said.

The announcement comes just a week after Fortescue Metals Group, the nation's third-biggest iron ore producer, said it was planning to settle some of its sales in yuan so it could more easily make purchases in China.

A Rio spokesman would not say whether Rio had similar designs for some of its iron ore sales.

Early last month, Rio iron ore chief Sam Walsh said the company was looking at settling iron ore sales in yuan because of pressure from China to do so.

But he stressed Rio had no plans to do so because the company's US dollar settlements acted as a natural hedge.

Mr Bauert, who was Rio's Perth-based head of iron ore marketing until late 2009, was sent to China in the wake of the Stern Hu bribery case that saw Mr Hu, an Australian citizen, and three Chinese Rio iron ore employees jailed. Rio has been doing all it can to show the big Asian commodities buyer its intentions are honourable since the embarrassing failure of Chinalco's $US19.5bn deal in 2009 to buy 18 per cent of Rio and up to 50 per cent of many of its best assets, and the arrests shortly after.

Mr Bauert said Rio was seeking a "more holistic relationship with China beyond pure supply".
That seems fair enough but could easily be the thin end of the wedge.
It may seem a bit obtuse to ask whether Australian miners should be engaged with China in this way. After all, they sell them raw materials with which to build weapons every hour of the day.
However, there is a quantitative difference between doing that and helping China to create a reserve currency. A reserve is an epic strategic power to hold.
And consider for a moment the current ugly contest between the two existing global reserve currencies. The $US and the Euro are caught up in something of a race to the bottom. In Europe, the failure to integrate fiscally is exposing its peripheral countries to attacks on their debt and the currency appears headed ultimately for an accident, either through partial breakup or through some form of quantitative easing. In the US the fiscal problems are man made and, given the right remedy, can be overcome. Nonetheless, its private sector will continue to struggle for years to come and so easy monetary policy will be with us for a long time.
If a major new reserve currency were to pop up in this environment, backed by low debt and significant export strength, there'd be a rush to get into it. And fair enough too.
Except for one problem. That would also create the conditions for a rush out of the old reserve currencies. Which would exacerbate the sudden strategic decline of the old and accelerate the rise of the new.
This is all very speculative, I know. And there's probably nothing that can or should be done about it, being in the sweep of history and all that. I'm just wondering, is miners pricing in yuan in Australia's long term national interest?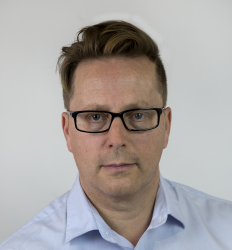 Latest posts by David Llewellyn-Smith
(see all)