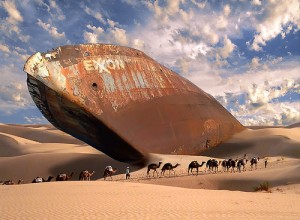 Below find Jeremy Grantham's latest quarterly newsletter. In it he draws out his thesis that the world stands at the edge of peak everything. Here is his executive summary on likely outcomes:
Summary

We humans have the brains and the means to reach real planetary sustainability. The problem is with us and our focus on short-term growth and profits, which is likely to cause suffering on a vast scale. With foresight and thoughtful planning, this suffering is completely avoidable.
Although we will have energy problems with peak oil, this is probably an area where human ingenuity will indeed eventually triumph and in 50 years we will have muddled through well enough, despite price problems along the way.
Shortages of metals and fresh water will each cause severe problems, but in the end we will adjust our behaviour enough to be merely irritated rather than threatened, although in the case of metals, the pressure from shortages and higher prices will slowly increase forever.
Running out completely of potassium (potash) and phosphorus (phosphates) and eroding our soils are the real long-term problems we face. Their total or nearly total depletion would make it impossible to feed the 10 billion people expected 50 years from now.
Potassium and phosphorus are necessary for all life; they cannot be manufactured and cannot be substituted for. We depend on finite mined resources that are very unevenly scattered around the world.
Globally, soil is eroding at a rate that is several times that of the natural replacement rate. It is probable, although not certain, that the U.S. is still losing ground. The world as a whole certainly is.
The one piece of unequivocal good news can be found in the growth of no-till farming. In no-till, the residue of the previous crop is left on the ground and new seeds are planted without plowing. This technique reduces erosion by around 80%, reduces fertilizer run-off, preserves moisture, improves the soil (and, quite possibly, the quality of the food), and reduces the emissions of heat trapping gasses.
The growth of no-till has been very rapid in South America, rapid in the U.S. (which is now at 35%), and moderate in many other developed countries. But it is used on only about 5% of farms globally.
Overall, the best farms will have no erosion problems but, on average, soil will continue to be lost across the globe. Together with increased weather extremes and higher input prices (perhaps much higher), there will be increasing problems in feeding the world's growing population.
In particular, a significant number of poor countries found mostly in Africa and Asia will almost certainly suffer from increasing malnutrition and starvation. The possibility of foreign assistance on the scale required seems remote.
The many stresses on agriculture will be exacerbated at least slightly by increasing temperatures, and severely by increased weather instability, especially more frequent and severe droughts and floods.
These types of slow-burning problems that creep up on us over decades and are surrounded by a lack of scientific precision hit both our capitalist system and our human nature where it hurts.
Capitalism, despite its magnificent virtues in the short term – above all, its ability to adjust to changing conditions– has several weaknesses that affect this issue. It cannot deal with the tragedy of the commons, e.g., over fishing, collective soil erosion, and air contamination. The finiteness of natural resources is simply ignored, and pricing is based entirely on short-term supply and demand. More generally, because of the use of very high discount rates, modern capitalism attributes no material cost to damage that occurs far into the future. Our grandchildren and the problems they will face because of a warming planet with increasing weather instability and, particularly, with resource shortages, have, to the standard capitalist approach, no material present value.
I don't disagree with any of the above, except the last point. Capitalism can help deal with tragedies of the commons if the kind of long term environmental damage that Grantham describes is priced. As we are witnessing now around the carbon tax, that is a political question. Capitalism is rules. Change them and it will change. But you must choose to.
You really need to read this full document.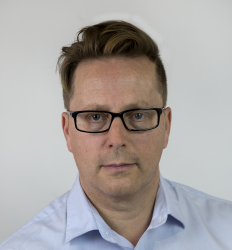 Latest posts by Houses and Holes
(see all)