Watch the full episode. See more PBS NewsHour.
A few weeks back, in Aussie investors flock to US housing fund, I noted the relative undervaluation of US real estate compared with Australia, and how the newly launched US Masters Residential Property Fund, which is targeted at properties in the New Jersey area, was over-subscribed from Aussie investors seeking exposure to the US housing market.
While I believe that homes located close to New York City, like those targeted by the US Masters Fund, could represent good value (high property taxes aside), the same cannot be said for property investment in declining manufacturing centres like Detroit (Michigan) and Cleveland (Ohio). These cities have been losing population for decades as manufacturing jobs have moved offshore, leaving behind a swag of vacant derelict homes, many of which require demolishion by the city.
Despite the urban decay being experienced in these rust-belt cities, unsuspecting international property investors have been buying-up these vacant homes en masse. At $US1,000 a home, many investors believe that they have snagged a bargain, only to then find that there is essentially no resale or rental market, and that they are on the hook for property taxes and the maintenance attached to these homes.
The above video, from America's Public Broadcasting Service (PBS), tells the cautionary tale of Cleveland (Ohio). While the whole video is worth watching, for me these are the money quotes:
PAUL SOLMAN: Investment banks once owned about 70 percent of the blinkered buildings in Cleveland. But more and more, they're off-loading them as basement bargains to buyers looking to flip them for a fast profit.

Deutsche Bank sold this house for $500 to a firm called XBY, LLC.

FRANK FORD: A company like this is going to put this on the Internet, hope that some unsuspecting person sees it on the Internet with maybe a flattering photograph from a different angle, and pays $1,000. And then they have made $500 on top of their $500 purchase from Deutsche Bank for doing virtually nothing…

PAUL SOLMAN: Not much reason to invest in landscaping, even if the law demands basic upkeep…

ANTHONY BRANCATELLI, Cleveland City Council: We have been getting investors from overseas who are buying properties on the Internet, and it's been crazy because then we have to chase people down overseas. And in the meantime, these poor residents have to deal with the aftereffects of it.

PAUL SOLMAN: Local resident Farai Malianga met a German investor and asked:

FARAI MALIANGA, Cleveland: Can you come and cut your lawn? And he says, you know, "Nein."

(LAUGHTER)

PAUL SOLMAN: At the Cleveland Housing Court, Judge Raymond Pianka fines owners who let their property go to seed.

RAYMOND PIANKA, Cleveland Housing Court: In December, we had to go on Skype and Skype a Coptic bishop in Cairo, Egypt, who had purchased property in Cleveland, Ohio. We get calls regularly from Israel, from the United Kingdom of people who have purchased properties in the after-market.

PAUL SOLMAN: Please do not tell me that the Coptic bishop in Egypt is a deadbeat when it comes to keeping up his property.

RAYMOND PIANKA: He pled no contest. He repaired the property. He was fined. And he is no longer in housing court.

PAUL SOLMAN: Foreign investors have been bottom-fishing for great deals, hoping the real estate market will stabilize.
If it looks to good to be true, it usually is…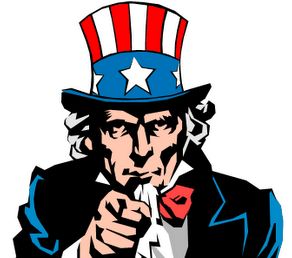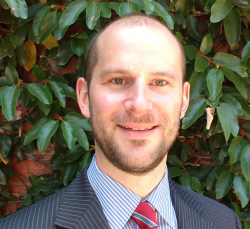 Latest posts by Unconventional Economist
(see all)