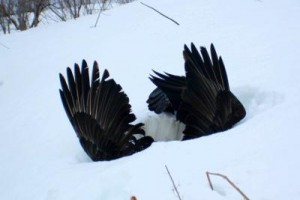 Bill Evans of Westpac has certainly thrown a spanner into the interest rate debate. The papers all went nuts over the weekend, leading with stories of imminent rate cuts and there are more stories today of an ensuing housing boom. Meanwhile, pretty much every interest rate commentator in the country disagreed with him. Over the weekend Michael Pascoe reasoned that:
The European sovereign debt problem will be with us for years, as will dopey American economic policy and politics. Yet the key fundamentals for our economy remain on track – and by "our economy" I mean Asia.

The drive of a few billion people to industrialise and urbanise to obtain greater prosperity isn't going away. In the immediate future, that means continuing strong demand for bulk commodities, pushing hundreds of billions of extra dollars into the Australian economy. To get at those commodities, extra scores of billions of dollars are being poured into capital investment. That's not about to suddenly change – spare me the usual chorus of China bears who like to focus on small problems within that bigger picture.

It's that bigger picture that the Reserve Bank focuses on. For all the gyrations of consumer confidence, the RBA concentrates on the money: more people, more people in work, more people in work earning more money. There is a certain inevitability about the outcome that goes beyond present scary headlines.

Yes, the RBA has pulled back from the very bullish forecast it made in early May that Australia's GDP would grow by more than 4 per cent this calendar year, but it's only retreated to "trend or higher" – meaning we're still going to do better than we have averaged. That's a nice thought.
Leading bullhawk, Chris Joye, described Evan's call as "brave" and tweeted that anyone calling for a rate cut is a " bloody nancy". Fellow feathered bovine, Adam Carr this morning joined the the attack under the heading "rate cut madness":
Consumer spending is running either at, or just above, trend and that's with low confidence and rates that are mildly restrictive. Business investment has picked up strongly, as the RBA noted, and the services sector is strong while the unemployment rate is low. Both mining and agriculture are booming. Outside of lending, there are no signs the economy is weak. And we are having this conversation against the backdrop of some serious domestic and global disasters.

Most people don't disagree that the service sector (80 per cent of the economy), mining, agriculture and investment are strong. Where people seem to be confused is in relation to the consumer.

The RBA hasn't done itself any favours in this whole process. Some of the language they have used has only fanned the flames of fear. The idea that consumers are more cautious, while technically correct, has become synonymous with 'weakness'. That's the problem, they are different – but the whole debate has become skewed.
As I recall, it was Adam Carr that argued that the natural disasters would boost growth. Now, apparently, they're the problem.
I've no issue with the insults. It helps spice up economic debate, which can get too dry for popular consumption otherwise. And, it's understandable that bullhawks are upset. After all, Bill did agree with them in May (very briefly) before abandoning their persistently wrong outlook  in favour of the weak data flow (just as the RBA did).
So, let's revisit Bill Evans rate call and see if he is the mincing crazy  that these commentaries would have us think:
Reasons for our rate view

The current period is being marked by financial turmoil in Europe where prospects of negative fallout to the real world economy are rising. Credit spreads have already begun to increase with,in the case of southern European banks, spreads now exceedingthe peaks during the global financial crisis. I recently visited fund managers and central banks in Europe and could not find anyone who expected the current crisis to be resolved without an extended period of financial market turmoil.

European Financial Risks

Fear within the financial system in Europe around the exposuresof counterparties are adversely affecting liquidity and look set tointensify. Sovereign defaults/major restructuring are likely to bethe only credible 'solution' for the weakest countries with theseevents triggering major losses for the European banks. The sizeand incidence of these losses will also be unclear but those banksexpected to be most exposed are likely to find credit more andmore scarce, imposing credit crunches across Europe.

Given the international nature of the European banking system,this may spread to other financial systems. Our view is that thedegree of international deleveraging that could be undertaken inthis scenario is less than what was seen in the 2008/09 episode,but it would still be material. We note that foreign commercialbanks, presumably mostly European, are holding unusually largeliquid positions in the US system. International banking claims onemerging Asia have recovered to pre-crisis levels. So there is capitalout there to repatriate heighting contagon risks. The spectre of2008 provides an ongoing concern for businesses globally.

The catalyst for the first rate cut is likely to be associated withthese European convulsions but further cuts will be driven by the combined negative impact of European events on confidence and specific domestic issues.
This is a nice piece of forensic analysis. Identifying the likely contagion effects of a European default, which I agree is inevitable. Back to Bill:
The Fragile Consumer

The consumer is of particular concern domestically. Previous rate cut cycles were at least partly associated with a weakening consumer. In the 1996/97 period the Westpac-Melbourne Institute Index of Consumer Sentiment averaged around 103 with slumping dwelling approvals and 'post-recession fragility' adding to the casefor cuts. In the early months of the 2001 cycle the Index averaged 91, with slumping dwelling approvals again adding to the case for cuts.

The Index averaged 88 during the 2008/09 period, a disastrouslevel by historical standards. The Index has been weak for sometime,particularly respondents' views on the state of their ownfinances. In July the Index fell to 92.8 with consumer views onthe outlook for their own financial position sustained at extremelyweak levels only recorded on three previous occasions – during therecessions of the early 1980s and early 1990s and in mid 2008.

We do not expect to see a strong bounce-back in confidence in the immediate future.
Quite right. As I've said many times, we are not in the midst of a consumer meltdown, but we are in a structural shift toward greater savings that has caused an historic flattening in real growth in retail sales. Bill doesn't mention the offset in higher mining investment, which is why the RBA has raised rates to the point where consumer confidence is suffering and marks this cycle out as different, but he comes to that later in the paper. Back to Bill:
Revised Growth Forecasts

Our research is now pointing to a much weaker profile for consumerspending than had been envisaged in the past.Where as previous easing cycles had been associated with major collapses in housing and business investment the key driver inthis cycle is likely to be an excessively weak consumer.

We have lowered our growth profile for consumer spending in 2011 from2.6% to 1.2% and for 2012 from 2.8% to 2%. With some associateddampening of housing and investment plans (outside mining) growthin domestic demand has been revised down from 3.8% to 2.5% in2011 and from 4.5% to 2.7% in 2012.

The unemployment rate is expected to rise from 4.9% in June 2011to 5.5-5.75% through 2012.
Sounds reasonable enough to me. All of the 4% or so growth forecasts of the  past year by Treasury, the RBA and private banks have proved way over-confident. As I asked recently, if rates are crushing the consumer at this current level, how can anyone be predicting a bounce back in spending in the next year? Back to Bill:
Fiscal Policy

Fiscal policy and house prices are also playing key roles in thisexpected slowdown.The Federal Government is planning to tighten policy around 3.5%of GDP over the fiscal years 2011/12 and 2012/13.

A capping of expenditure growth by the states also points to reduced support from other levels of government.

Concerns about the introduction of a price on carbon havecontributed to the recent slide in consumer confidence. The June sentiment survey included additional questions on news recallthat showed a sharp spike in 'taxation' issues only matched in thepast by the mining tax debate in 2010 and the GST introduction in1999-2000. In all three episodes news on tax was viewed as a big negative.

Current concerns on this front might subside. However, the experience of the GST suggests that is unlikely. According to our sentiment survey at the time, anxiety remained high for the whole year leading up to the GST introduction in July 2000 and concerns lingered throughout the rest of that year. With the carbon price notdue to be introduced until July next year it is likely to remain a drag on confidence for some time yet.
Also fair enough to me and to my mind matches the conditions we are seeing in the services economy. And that is a lot of fiscal tightening. Back to Bill:
Deleveraging of the Household Sector

Meanwhile we believe the economy is also going through a structural deleveraging by the household sector that makes consumer demand more susceptible to weakness. Whilst deleveraging is probably a long term desirable development forthe economy its short term impact on activity and employmentcontinues to be a significant drag. We have already seen the household savings rate rise to 10%, significantly underminingconsumer demand.

Although growth in consumer spending has been positive, and only marginally below its long run trend rate in the year to March, it has been lacklustre by historical standards. That is especially so giventhe weak spending in 2008 and 2009 and the backdrop of verystrong disposable income and population growth. These last two supports are now fading with employment growth moderating and migration inflows down sharply.

Despite the patchier income picture, there is a risk that consumers are becoming even more intent on restraining spending/lifting saving. Global financial turmoil will be reviving unpleasant memoriesof the 2008 financial crisis. Our consumer survey also shows households are becoming progressively more nervous about prospects for house prices. Housing is the major component of household wealth. Fears about falling wealth are likely to spurfurther increases in the savings rate. That will further undermine consumer spending with a more significant bottom line impact onspending growth due to the weaker income backdrop.

While we see the major drag on growth working through consumer spending and the household sector, spill-over effects on business investment and housing are inevitable. That is already apparent insurveys of investment intentions where growth is restricted to the booming mining sector.

Overall we would argue that for the interest sensitive parts of theeconomy – households and housing in particular – interest ratesare now too high. The Reserve Bank has indicated that the 'neutral'cash rate is thought to be around 4.5%, with current rates seen as "mildly restrictive".

However, you only really know where neutral is when you are there. Our assessment of the impact of rates on confidence, housing activity, credit growth, and (non mining) investment spending plans is that we are most definitely not at neutral and that the real neutral rate is likely to be significantly further below the 4.5% suggested bythe Bank.

A cumulative cut of 100bps will only move rates marginally into the stimulatory zone.

Given the Reserve Bank's most recent set of inflation forecastshow could one possibly forecast rate cuts? Recall that the Bank indicated in May that if market forecasts for rates were correct (which at the time envisaged a rate hike nine months into the future) then the Bank would breach its inflation target by 2013. On that thinking isn't it folly to forecast that the Bank would consider cutting rates?

However the Bank's concerns were based around a much stronger growth profile for the Australian economy than we now envisage. The RBA Governor already noted in the statement accompanyingthe RBA Board's July decision that "… growth through 2011 is now unlikely to be as strong as earlier forecast." With time we expect the Bank will move towards growth expectations much closer to our own and with that allay its concerns about a blow-out in inflation.
And here we come to it. The truth that no bullhawk can face. Congratulations to Bill Evans for being the first mainstream economist to recognise the simple truth that Australian households are not immune to the symptoms of peak debt in Western economies. Of course, whilst some Australian households may be deleveraging, the nation as a whole has not yet begun to deleverage. Rather, we are disleveraging. Debt is still growing but at much lower than historic rates. And therein lies the risk, as Bill says, with another external shock there is a grave danger that will accelerate. Back to Bill:
Unemployment

Along with inflation forecasts the outlook for the unemployment rate is critical to any policy decisions. The RBA's medium term tightening bias rests on the concern that we are already at full employment and the mining boom will drive the unemployment rate down to 4.25% by 2013.

Our forecast is that the unemployment rate is heading towards5.5–5.75% through 2012.

The dynamics of the economy over the course of the remainder of 2011 and 2012 will be dominated by the key channel of falling consumer confidence and global financial turmoil spilling over to business confidence which lowers investment and employment intentions leading to a fall in employment growth and an increase in the unemployment rate. In turn this rise in the unemployment rate feeds back to consumer confidence and spending, further impacting businesses' employment decisions.

The Reserve Bank has made it clear that it welcomes softer activity in the household/housing sector to create capacity for the mining boom. We assert that it will see that it is 'over- achieving' given that consumer spending and housing investment represent around 60% of economic activity while mining investment is around 4%. In turn, the mining sector represents around 2% of total employment with, possibly, a further 5% benefitting indirectly through construction and business services to the mining sector.

Sectors of the economy where business confidence is weak are large employers – retail and wholesale (15%); manufacturing (9%);non-mining related construction (9%) and finance (4%). Severe cutbacks in these sectors cannot be adequately compensated by mining and associated services. In particular the links to the restof the economy from the boost to national incomes from the terms of trade are muted when governments; households and firms are saving rather than spending and investing.

The turning point in the labour market may have already been reached. A range of lead indicators, notably job ads and the Westpac Melbourne Institute Index of Unemployment Expectations are now turning.

In the last two months Westpac's Index of Unemployment Expectations has surged by 24.9% – the last time we saw such a rise was immediately after the Lehman Brothers collapse in 2008. For now the level of the Index is still consistent with enough jobs growth to hold the unemployment rate steady but the sharp turn in the trend, which is consistent with our priors, is a significant signal. For policy, the two month shift is one that is from a position historically associated with 'stable to modest tightening policy' to one that is more consistent with a moderate easing.
This is all consistent with the data. In trend terms, employment growth has peaked. Outside of mining, capex is already showing considerable weakness too.
I have noted a muted stabilisation in credit aggregates over the past month. The shocks associated with the floods and Japan are passing. However, the stabilisation is at historically very low levels. If the RBA is confronted with no further shocks, I think it likely the economy will limp along and might eventually require another rate hike in 2012.
However, crucially, as Bill Evans notes, that is not what is in prospect. Another round of global instability and the consumer will bunker down further and the housing melt accelerate (as I noted earlier in the year in Disleveraging and shocks). In that scenario, it is eminently sensible to predict rate cuts and the scenario is eminently plausible.
If there is a risk to this outlook, it is the Fed and another round of QE earlier rather than later. That would send another inflationary shock through global commodities and make it very difficult for the RBA.
Bill Evans has muscled up with a fair dinkum scenario analysis of economic prospects. Those criticising his outlook have been wrong all year. They're still wrong.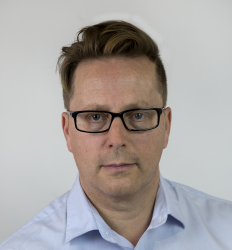 Latest posts by Houses and Holes
(see all)