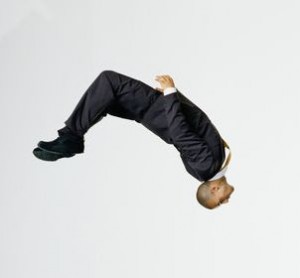 Goodness me. Hot off the press. Following May's bullhawkian flirtation, Bill Evans of Westpac has just rocked the market with a total backflip on interest rates. He has just called 100 basis points of cuts in 2012:
The market is now pricing in a 25bp rate cut by October and 50% chance of a follow on move by February next year. The impetus has in the main been from the large trading books of offshore investors/traders who cannot envisage a tightening environment in a developed economy where rates are already in the contractionary zone, especially against a backdrop of deteriorating conditions in global financial markets and a worsening situation in Europe.

We saw similar moves to price rate cuts following deteriorating global conditions in May last year (when Greece required emergency funding), November (when Ireland was forced to seek an EU/IMF bailout) and in March following Japan's earthquake disaster.

All proved to be temporary.

Local economists, including ourselves, and domestic traders have been surprised by current market positioning given that the Reserve Bank has held a strong medium term tightening bias. Our view has been that because of the Bank's strong tightening bias there would be one rate hike in 2011 which would be a policy mistake and rather than signalling a sequence of hikes would be followed by a long period of steady rates extending through most of 2012.

We are now of the view that the direction of market pricing is probably correct and the next rate move in Australia will be down rather than up.

We now expect a sequence of rate cuts beginning with 25bps in December 2011 and through 2012 totalling 100bps prior to a period of steady rates in 2013. The outlook for the world economy, and difficult global financial conditions which are expected to persist for some time, indicates that rates in Australia need to move back into the expansionary zone.

While the catalyst for the first rate cut is likely to come from offshore we do not expect it to be a one off. Interest rates are too high in Australia given the state of the non-mining sectors of the domestic economy and a downward adjustment is required to avert a damaging round of contraction. This rate adjustment is likely to take a similar form to previous easing cycles.
I'm not going in too hard on this. Bill has seen the tea leaves and changed his mind, like any good economist should. He actually uses the word "deleveraging" in the report.  This is a must read and leaves a major schism between Westpac and all the other banks. CBA, for instance, is still calling 100 basis points of rises. Stand by for a major shakeup.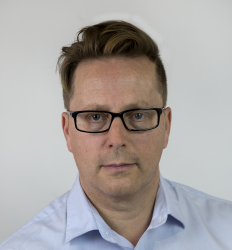 Latest posts by Houses and Holes
(see all)