The media's response to the reported slowing of Australia's population growth on Thursday summoned the usual hysterical commentary from those concerned about skills shortages and the flow-on impacts to wages growth and inflation.
For instance, the usually reliable Tim Colebatch made the following comments in an article published yesterday in Fairfax [my emphasis]:
NET migration to Australia is in free fall. In two years, migration has plunged by almost half, intensifying the skills shortages that threaten to drive up interest rates.
Likewise, the Australian Financial Review was even more alarmist in an article entitled Migrant slide hits economy [my emphasis]:
The reduced migrant intake has helped compress the supply of workers, and the risk is that as mining-related investment accelerates the labour market will quickly tighten and push-up wages and prices.

Commsec chief economist Craig James criticised government policies that reduced the migrant intake and slowed population growth.

"The federal government must shoulder the blame… The Government wound back the intake, and the reduced number of migrants has contributed to upward pressure on wages and led to reduced demand for housing and slower retail sales".

"In order to cap wage growth, supply of labour has to keep pace with demand… The best way of ensuring this in the short-run is skilled migration".
Both articles perpetuate the myth that high levels of immigration are required to keep inflation in check and to take the pressure off interest rates. Nothing could be further from the truth.
When an economy is experiencing housing and infrastructure capacity constraints, like in Australia, high levels of immigration causes inflation as prices tend to rise in order to: (1) ration supply to meet the increased demand; and (2) fund investments in new infrastructure – such as roads, hospitals, utilities, schools and housing – required to accommodate the extra population. The alternative to price increases is greater congestion and delays (think increased traffic on the existing road network), which lowers productivity and can also contribute to rising costs and inflation.
Paradoxically, the greater investments in infrastructure required to meet rising population in the cities also increases the demand for construction workers and engineers, thereby diverting these workers away from the mining industry, where they are currently needed for a range of start-up projects planned or already underway.
Put simply, the whole argument that immigration is required to reduce labour shortages is like a dog chasing its tail. More immigrants create the need for investment in infrastructure and housing, as well as greater demand for people-servicing industries (e.g. health and education). These industries then demand more migrants to fill labour shortages, which spurs further demand for these and other industries, and so on.
Interestingly, yesterday's speech on inflation by Reserve Bank of Australia (RBA) Assistant Governor, Phillip Lowe, was silent on whether Australia's labour costs had been lowered from the recent high levels of immigration. However, it did suggest that housing related costs – which are the single largest contributor to the consumer price index (CPI) measure of inflation – have been driven up by population growth [my emphasis].
Housing cost inflation:

Currently, housing-related costs – including rents, utilities and the cost of building new dwellings – account for around 20 per cent of the CPI, the largest share of any single group. Broadly speaking, the housing component of the CPI shows the same general pattern as that in underlying inflation, although the recent moderation is less pronounced (Graph 6).

A couple of factors are important in explaining this general pattern.

The first is that the large run-up in Australian house prices that was driven by the adjustment to low inflation ended in late 2003. When the housing boom came to an end, building cost inflation came down and growth in rents was subdued for a few years. These outcomes helped hold down overall inflation rates during this period. But by 2007, the cycle had again turned, with building costs rising more quickly and growth in rents accelerating. This faster growth in rents reflected the changing balance of demand and supply in the rental market, with strong population growth coinciding with relatively slow expansion of supply.

The second factor has been utilities prices. During the middle years of the 2000s utilities prices were increasing at an average rate of 4 per cent, which was slightly lower than that in the previous few years. Then from 2007, utilities price inflation accelerated sharply. The proximate cause was the regulatory decisions allowing double-digit price increases, partly to help fund infrastructure investment, particularly for the distribution of electricity. But a deeper cause was the low levels of investment in previous years, which meant that the capacity of the system to distribute electricity had not kept pace with the growth in demand, particularly during hot weather.

While these developments in rents and utilities do help explain the particular dynamics of inflation over the recent cycle, they also demonstrate that when the economy is operating up against supply constraints, all sorts of prices – and not just the price of labour – start rising more quickly.
A recent report by New Zealand's Savings Working Group supports the notion that high levels of immigration tends to put upward pressure on inflation and interest rates:
A country with a rapidly growing population needs to devote resources to building more roads, schools, shops, houses, factories and so on than a country with a low rate of population growth. In a country with a relatively low national savings rate, rapid population growth will put sustained upward pressure on real interest rates and, in turn, the real exchange rate, making it harder to achieve the per capita income gains that people (and the government) aspire to…

Further, given the tight constraints applied to the supply of land for housing, less immigration might also have left New Zealand less exposed to the damaging house price booms experienced in the 1990s and the last decade.
The last point – that immigration puts upward pressure on house prices when land supply is constrained (as it is in Australia via regulation) – is particularly important. The CPI measure of inflation adopted by the RBA (and most other central banks) explicitly excludes house price inflation, even though it is a genuine cost incurred by households. Had house prices been included in CPI, the inflationary impact of Australia's immigration program would have been even more pronounced than that suggested by the RBA above.
To cut a long story short, the immigration boosters' argument that a high level of immigration is required to put downward pressure on inflation and interest rates is inherently flawed as it completely ignores the inflationary impacts from a larger number of people pushing up against housing and infrastructure capacity constraints.
Further, the argument that immigration prevents wage cost inflation is spurious, since the immigrants themselves will increase the demand for labour in a wide range of industries.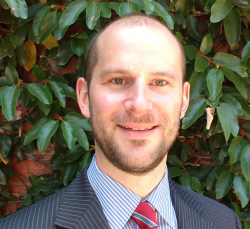 Latest posts by Unconventional Economist
(see all)