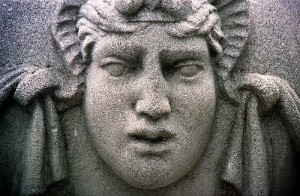 As predicted, the national media has sidelined the Moody's decision. They could not be more wrong. It is time to revisit a new Wallis Inquiry.
Australia has a big imbalance. Call it what you like. A housing bubble. An overvaluation. An external imbalance. It doesn't matter. It just is, and the rest of the world knows it.
Following yesterday's stark diagnoses of the problem by Moody's, we face a clear choice.
We can try to go on doing what we've done for well over a decade, borrowing offshore to pump asset prices, and pretend we're not taking a big risk. We'll have to pretend too that we're not irrevocably tearing the fabric of our private banking system nor jeopardising the national Budget.
Or, we can face up to the causes of the imbalance and take control of our own destiny. We can launch a new formal Inquiry that explicitly calls for a redesign of the architecture that governs our financial system.
There won't be a better time. The economy is flooded with commodity income. Unemployment is low. The Budget is improving. The world can't get enough of our currency. The banks are making money hand over fist. We have s trade surplus. Choosing to do it now, in the best of times, is the adult way.
What should such an inquiry conclude? I have no idea. Personally, the Moody's description of Australian banks public support looks like a good starting point:
At Aa2, the major banks' ratings continue to incorporate 2 notches of uplift from systemic support. Moody's views bank supervisors and the government in Australia to be supportive by global comparison and the banks to have high systemic importance, as implicitly recognized by the government's "Four Pillars" policy (which restricts M&A among the banks).
That sounds like grounds for charging the banks.  I don't mean in a crude and ham-fisted way. I mean a thought-through mechanism that builds a buffer into the system and slowly eases the banks from implicit backing to an explicit and macro-prudential control.
As Delusional Economics makes clear today, the rating agencies are  doing it anyway. They are now the macro-prudential managers of Australian credit. Maybe we want to leave it to them. Or, maybe we don't. But let's make a decision.
Our more seasoned readers will recall that the proto-edition of MacroBusiness – the three blogs Houses and Holes, Unconventional Economist and Delusional Economics – conducted its own 'Son of Wallis Inquiry' late last year. It sought to find a solution to the problems outlined above. The submissions were excellent and contained truly novel as well as practical ideas. I offer them to you again today as some contribution to a debate we really need to have.
In no particular order, beyond the winner: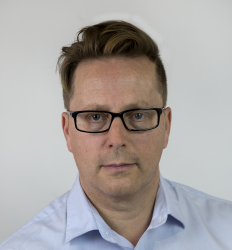 Latest posts by David Llewellyn-Smith
(see all)