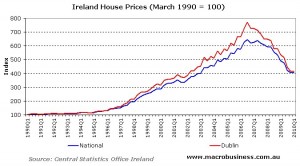 Max, as we know, is a bit of a nut. But this is well put together and revealing viewing. It makes one wonder just how long the Irish polity can't stand before demanding their government default. Some key points arising from Keiser's exposé include:
Irish citizens are in debt to the tune of 170,000 euros per head due to the government bailout of Ireland's banks.
Virtually all homes purchased since 2005 are in negative equity (around 35,000 mortgage holders), with another 100,000 mortgagees still at risk of falling into negative equity.
Ireland has some of the harshest bankruptcy laws in the world, whereby citizens can be jailed for failing to repay a loan. The threat of jail time is now leading to mass emigration out of Ireland as indebted citizens seek to escape their debts and start a new life. 'Emigration wakes' are now held daily whereby an emigrant is seen-off by family members in the  knowledge that they can never return. Of course, the large scale emigration is also exacerbating the downturn in the economy and housing market, and is preventing the absorption of vacant homes (known as 'ghost estates').
The Irish Government has taken an axe to spending and is increasing taxes, which is also exacerbating the economic malaise.
The housing bubble/bust, and the associated bank bailout, is likely to haunt Ireland's citizens for generations to come.
Cheers Leith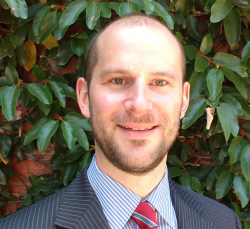 Latest posts by Unconventional Economist
(see all)