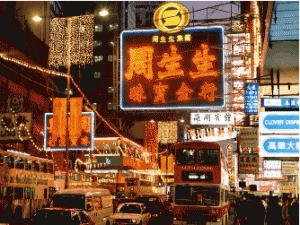 This years Demographia International Housing Affordability Survey ranked Hong Kong as the most unaffordable housing market out of the seven countries surveyed, with median home prices a whopping 11.4 times incomes.
After falling some 23% over 6 months in the wake of the global financial crisis, Hong Kong's housing market has been on a tear, rising 73% from its bottom in late 2008 (see below chart, courtesy of Also sprach Analyst).
Now Hong Kong's home prices are near their 1997 peak, which was followed by a sharp crash, where prices fell by nearly 70% over a 5 1/2 year period following the Asian Financial Crisis.
Barclays Capital Asia Ltd has released a report predicting that Hong Kong home prices will fall by as much as 30% in 2012. From Bloomberg:
The "debt-fueled property price rally since mid-2007 is entering its last leg," Andrew Lawrence and Jonathan Hsu, analysts at Barclays, wrote in a report today. "While we do not expect a near-term correction, rising mortgage rates hold the potential for a price correction into 2012, driven by reduced affordability and purchasing power for new buyers."

Home prices will probably increase as much as 15 percent this year, before dropping 15 percent to 20 percent next year and declining by another 10 percent in 2013, the analysts wrote.Prices will sink as banks quadruple mortgage rates for new borrowers to more than 4 percent by the end of 2012 from as little as 1 percent now to boost lending margins, they wrote.

Hong Kong's housing prices have surged more than 70 percent since the beginning of 2009 to the highest since 1997, according to Centaline Property Agency Ltd., as mortgage rates remained at record lows, the economy recovered and buyers from China increased. The city's government, robbed of an independent interest-rate policy because of a currency pegged to the U.S.dollar, has kept its base rate at the record-low 0.5 percent since December 2008.

"Given our forecast that mortgage rates will reach 4-4.5percent by end-2012, we consider a 25-30 percent price correction an increasing likelihood for the housing market,"Barclays said.
An examination of the long term Hong Kong house price chart shows that Hong Kong's housing market has been subject to volatile boom/bust cycles in the past, including (from Also sprach Analyst):
1. 1981 – 1984: Property prices dropped by 32% over 3 years (Source: Rating and Valuation Department) due to the confidence crisis surrounding the handover of Hong Kong from the United Kingdom to China
2. 1994 – 1995: Property prices dropped by 28% over 18 months (Source: Centaline) due to Hong Kong government's curbing measures, macro-regulation in China, and the increase of interest rate by the Federal Reserve
3. 1997 – 2003: Property prices dropped by 69% over 5 years and 7 months (Source: Centaline) due to the Asian Financial Crisis in 1997 (and arguably the burst of dot-com bubble in early 2000s made things worse)
4. 2008: Property prices dropped by 23% in 6 months (Source: Centaline) due to the subprime crisis and the subsequent great financial crisis.
Again, Also sprach Analyst provides a nice chart showing what a 30% fall in home values would look like relative to recent experience.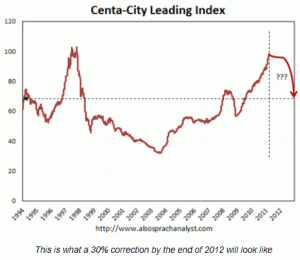 The reasons for both the surge in Hong Kong home prices and the extreme price volatility are, in my opinion, two-fold.
First and foremost, because Hong Kong operates a fixed exchange rate system (pegged to the US dollar), it has effectively imported the US' low interest rate regime, even though it is far too expansionary for the Hong Kong economy. To add insult to injury, the quantitative easing in the US and the loose monetary policy of China are causing massive capital inflows into Hong Kong which, because of the fixed exchange rate system, has caused the money supply to increase, much of which has flowed into housing (see here for an explanation).
Once again, Also sprach Analyst provides some killer charts on the link between the growth of the money supply and Hong Kong home values: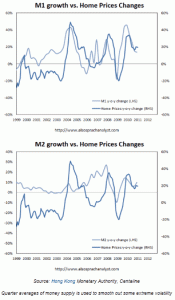 The second, albeit less important, reason behind the surge in home prices and extreme price volatility is that Hong Kong's housing supply is physically restricted, which ensures that surging (receding) demand flows directly into rising (falling) prices rather than new construction.
Certainly, the Hong Kong housing market appears highly susceptible to a sudden reversal in international capital flows and/or a slowdown of the Chinese economy. And if recent history is any guide, the 30% housing correction forecast by Barclay's could easily turn out to be conservative.
Cheers Leith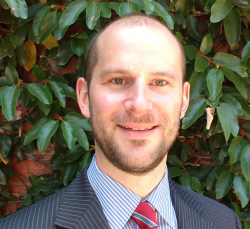 Latest posts by Unconventional Economist
(see all)