This is a first home buyer grant. From the UK Telegraph:
[A] controversial new mortgage deal is being launched by five local authorities and backed by Lloyds Banking Group, one of the lenders bailed out by the taxpayer during the credit crisis.

The scheme is aimed at struggling first-time buyers who are unable to afford the large deposits required by lenders concerned about borrowers defaulting on their home loans.

It has echoes of the housing boom in the run up to the credit crisis when banks not only approved mortgages to those without a deposit, but even lent more than the value of the property.

Experts warned lenders' efforts to offer innovative new deals to help first-time buyers could backfire if house prices fall.

Under the scheme, if house prices fall and the property is repossessed, the money invested by the local authority could be lost.

Drew Wotherspoon, of mortgage brokers John Charcol, said: "Any scheme that looks to help the beleaguered first-time buyer is welcome, but the detail of this one looks a little odd. At a time where cuts are coming left, right and centre, and public sector jobs are falling like dominoes, using tax payers' money to help people on the housing ladder seems wrong. If house prices do fall over the coming years then it seems the taxpayer will be out of pocket. That will be unpopular to say the very least."

Under the scheme, a buyer could potentially purchase a home for £350,000 with a 20 per cent deposit from their local council of £70,000 and a 5 per cent deposit from their own savings.

Together, this would provide the 25 per cent deposit required by lenders to secure a preferential rate on their mortgage.
No need to adjust the TV set. You read it right. SEVENTY THOUSAND  POUNDS. Even at today's super powered Aussie exchange rate, that's $112,704 for free, to kill your grandmother. Sorry, I mean, buy a house.
To be honest, I can't say anything to top the figure.
I'll close by adding that despite the unparalleled largesse, the stock of UK housing on sale is rising very fast and prices are set to resume their fall.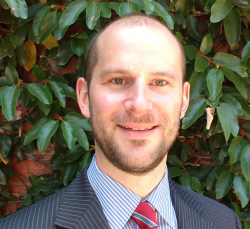 Latest posts by Unconventional Economist
(see all)