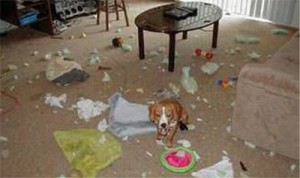 As governments far and wide wake up to the danger of fallout in Japan, one is tempted to conclude that the crisis is past its worst. Governments have a habit of coming late to the party.
But, in this case, I'm not so sure. I continue to think that markets are underestimating the damage being wrought on the global economy at Fukushima. Quote of the morning goes to Gregory Jaczko, chairman of the US Nuclear Regulatory Commission. From the FT:
The chief US nuclear regulatory official said it could take "weeks" before Japanese officials were able to adequately cool spent fuel pools that he claimed are emitting high amount of radiation.

"This is really what their focus is going to have to be for some time now," said Gregory Jaczko, chairman of the Nuclear Regulatory Commission.

Mr Jaczko, who caused a stir when he announced on Wednesday that the US believed that the troubled Japanese nuclear facilities were in more dire condition than Japanese officials had acknowledged, said on Thursday that he stood by his view that a spent-fuel storage pool in reactor No 4 was empty. US officials also said that preliminary data it was still analysing and had shared with Japanese officials indicated that the White House had been correct to advise Americans in Japan to evacuate the area around the troubled reactors outside of a 50 mile radius.

The alert was more aggressive than Japanese officials own warning, which suggested citizens steer clear outside a 20km radius.
Weeks of effort. Weeks of radiation. Weeks of scares. Weeks of Tokyo being shut down, and the Japanese economy with it. An article in the New York Times this morning gives a glimpse of the extent of the problem. I suggest you read it in full. (A butchered version of the piece is available at The Age if your feeling a bit slow). Also, just in, Reuters reports that:
General Motors says it is suspending production at its Shreveport Assembly plant in Louisiana in the US next week because of a parts shortage resulting from the crisis in Japan.
I expect this to continue to dog markets and volatility to reign.
But in the absence of any catastrophic new news flow, markets have begun to  discount the recovery. And how. In combination with a sudden reversal of opinion at the White House on whether to intervene in Libya, energy and grain futures went through the roof last night.
And why not? There's nothing like a war to get the stock market moving. Each bullet, bomb and blown up building is a destructive transaction that triggers so many reconstructive ones. It's GDP heaven!
More seriously, government looks rather late to this party too. Several weeks ago, with Gaddafi on the back foot and confined to Tripoli, air strikes would have been decisive.  Had the international community thrown its weight behind the rebels and offered amnesty to Gaddafi's armed forces, even the great dictator's tight relationship with the military would have collapsed.
Now, however, he has regrouped. He and his forces have the initiative. It's not at all clear that air strikes will be sufficient. As Hugh White argued in The Age several days ago:
The evidence so far suggests that Gaddafi is using aircraft in his operations against the rebels, so a flight ban would be a setback for his forces. But to achieve the intended objectives, it would need to be a decisive setback – one that changed the balance of forces sufficiently to allow the rebels to win or at least avoid losing.

Whether a successful flight ban would achieve that depends on whether Gaddafi would still have a preponderance of combat forces once he was deprived of the use of his air force. I'm not sure of the answer, but my hunch is that he would. In that case, a flight-exclusion zone would simply make Gaddafi's victory slower and harder, but would do nothing decisive to prevent it.

That would leave the interveners in a very awkward position. It would be quite untenable to establish and enforce a flight ban and then stand back and watch Gaddafi's troops overrun the rebels anyway. The interveners – the West, in other words – would have little choice but to escalate their intervention.

So the real question is: what kind of operations would be necessary to stop Gaddafi's forces and swing the balance in favour of the rebels? There are two possibilities.

An optimist would argue that it would be sufficient for the intervening forces to go beyond enforcing a flight ban and use their air power to attack pro-Gaddafi forces on the ground. We cannot assume this would work. After all, this is exactly what NATO air forces were trying to do against Serbian ground forces in Kosovo in 1999 with very little success.

The same kind of operation would arguably be easier in Libya because there are fewer trees and therefore less cover: air power works well in deserts. Even so, the risk of losses of Western aircraft from ground fire would be much higher in this kind of campaign than with just a flight-exclusion zone.

And even this might not work. A prudent pessimist would argue that a successful ground-attack campaign against pro-Gaddafi forces might not be sufficient to avoid the defeat of the rebels or bring them victory. Air power can be effective against conventional ground forces because they are easy to spot from a plane. But the risk is that a successful ground-attack campaign might simply force Gaddafi's supporters to revert to guerilla-style operations that would be much harder to identify and interdict from the air.

I do not know whether Gaddafi's forces would be large enough, skilled enough and motivated enough to prosecute such a campaign, but if they were, then the only option would be a major ground intervention to support the rebels.
I will add that just as there was no appetite for assertive ground force action in the Balkans, there will not be now.
That leaves the rather unpleasant prospect of a Balkanising of Libya, with a new rebel republic in the east supported by UN forces and an impoverished Gaddafi regime in the West. With the oil held by the rebels, presumably Gaddafi would ultimately succumb but at what cost and how long would it take?
Today's big prize for lateness, however, goes to Canberra. The Age reports this morning that:
The federal government last night urged Australians to get out of Tokyo, amid claims that the crisis at the nuclear plant 250 kilometres away could be more dangerous than Japanese authorities have acknowledged.

In a dramatic upgrading of its travel advice to the highest rating, the Department of Foreign Affairs and Trade for the first time cited the risk of radiation in the Japanese capital, where several thousand Australians are usually living or visiting at any time.

"Australians should not travel to Tokyo and northern Honshu unless their presence in Japan is essential," the department said in a bulletin late last night. "Australians in these areas should leave unless their presence in Japan is essential."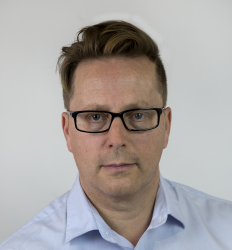 Latest posts by Houses and Holes
(see all)