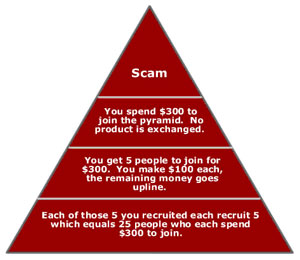 The RBA's lending January credit aggregates were out yesterday and the reading is fascinating.
It is no surprise to regular readers that the rate of credit growth in Australia has slowed, a phenomenon it calls disleveraging. January's credit was a continuation of the several months before it. Owner-occupied mortgages grew month on month at a seasonally adjusted and annualised 6.6%. On the same measure, investor credit grew 7.4%. Year on year growth rates were 7% and 8.4% respectively.
Revolving credit was up a seasonally adjusted 1.8% year on year. And business credit continues its slide down 4.2% year on year. Revolving credit is back to June 2007 levels and business credit is back to November 2007 levels.
What is so intriguing about these figures is that they were accompanied by the following announcement from Rismark:
National city home values slumped 1.6 per cent, seasonally adjusted, to $465,000 after rising 0.2 per cent in December, according to RP Data-Rismark figures. Outside cities, they declined 1.2 per cent in the month.
7% credit growth is not enough to keep house prices up. In fact, since credit growth fell below 8%plus in March 2010, prices have gone sideways and are now sliding slowly but surely. Nine percent is roughly the level required to inject growth.
Despite this, acccording to Bloomberg, mainstream economists are still all in for rate rises and inflation, resulting from a surge in consumer spending:
The Reserve Bank of Australia is showing no signs of raising interest rates at a time when fixed- income markets are signaling the biggest increase in inflation expectations in more than a year.

RBA Governor Glenn Stevens will leave the overnight cash rate target at 4.75 percent tomorrow, with a 52 percent chance he won't increase borrowing costs until the end of the third quarter, bank bill futures indicate. One-year inflation swaps have risen 57 basis points since December, the most since September 2009.

Stevens's willingness to pause contrasts with central bankers from Beijing to Frankfurt who are trying to stamp out inflation with higher rates or by signaling monetary policy needs to be tightened. The RBA, which raised rates seven times from October 2009 to November last year, is favoring growth over price restraint as the country recovers from flooding and cyclones.

"The risks to inflation are almost all to the upside," said Paul Bloxham, the chief economist at HSBC Holdings Plc in Sydney and a former RBA official. Factors restraining consumer prices including an appreciating currency and weak household spending are unlikely to persist, while pressures from areas such as power prices and higher wages will intensify, he said.
Bloxham may be right. Then again, he may not. Why won't consumers persist in this rational behaviour? It seems to this blogger that using all of that new income to pay down debt, which is precisely what it is doing now, is very much the sensible thing to do in this over-indebted and highly unstable world, as Deputy Governor of the RBA, Phil Lowe, so beautifully illustrated recently.
And what of those of the speculative mind on which Bloxham is using his dog whistle? As a survey by Adele Ferguson in The Age noted recently:
The perception by 80 per cent of a panel of 2000 Australian investors is that if property prices start to rise, the RBA will again intervene and raise interest rates.

Prospective first-home buyers were only slightly less wary of the RBA with 73 per cent seeing renewed capital growth a trigger for rate rises.
Evidently, such lacklustre sentiment as this is insufficient to sustain 9% plus mortgage growth. And without it, the ponzi scheme can barely sustain itself.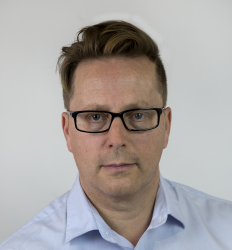 Latest posts by Houses and Holes
(see all)