Sam Birmingham runs a top quality networking site for young professionals called WeBe, which provides up-to-date information on financial matters, work-related issues, lifestyle news and reviews, and current affairs and opinion pieces. WeBe also provides a platform where members can have their voices heard, express opinions and share ideas with other like-minded Young Professionals.
With the last week's Mortgage Choice data indicating rising levels of housing stress, Andrew Robb's criticism of the FHOB, and the building approval numbers falling off a cliff yesterday, Sam has published a great article on WeBe warning that the Government might soon launch another FHOB-esque program to try reflate the Australian housing bubble. Sam's article is reproduced below for your reading pleasure.
————————————————————————————————————————————————–
When does free money end up costing you dearly?
When the Government gives it to you and every other prospective First Home Owner under the guise of improving housing affordability.
Last week, a Mortgage Choice survey revealed that ten percent of Australians who bought their first home in the past two years have already sold up, unable to cope with the financial stress of rising interest rates.
Sure, they must have expected rates to rise from GFC-induced lows, but how prudent was it of the Government to lure 246,000 inexperienced buyers into what was already an expensive property market with the promise of up to $21,000 of "no strings attached" cash, otherwise known as the First Home Owner Boost (FHOB)?
Unsurprisingly, Opposition Finance Spokesman Andrew Robb jumped on the Mortgage Choice data to accuse Labor of "betraying" those first home buyer "suckers" who fell for the FHOB trap. A fair point, perhaps, albeit that his criticisms would have more credibility were he not a member of the party that introduced the First Home Owner Grant back in 2000 (ostensibly to offset rising costs associated with the introduction of the GST), spiking a decade of sky-rocketing prices which put housing even further out of reach for young Australians.
Improving Affordability? Or Lining Government Coffers And Investors' Pockets?
Since its inception, the pretense of the First Home Owner Grant was to give aspiring home owners a "leg up", helping them to "get a foot on the property ladder" by providing an additional $7,000 (or $14,000 or $21,000) towards their deposit.
When Keating introduced a first home owner program in 1988, prices jumped by almost 30% – the scheme was promptly withdrawn two years later. John Howard re-introduced it in 2000, spiking prices by 16.5% the following year.
Since then, house prices have almost trebled, with the only noticeable slowdown coming in the early stages of the GFC, before that trend was quickly reversed thanks to the Rudd Government's First Home Owner Boost. This precipitated a year-on-year price rise of 19%, despite Australia facing the Global Financial Crisis, which KRudd so eloquently described as an event "of a truly seismic significance" which required governments to "save capitalism from itself".
Remind me again, just how we did that, Kevin? By lining the pockets of young Australians with free money, encouraging them leverage to their new-found "wealth" five or ten times over until *hey presto* their buying power was tens (if not hundreds) of thousands of dollars higher, enabling them to merrily bid up the price of every house in the sub-$500k bracket?
Does all this sound like it improved affordability over the past decade? Not likely… 
Why? Because these schemes are a classic example of the Prisoner's Dilemma.
Sure, if I was the only one receiving an additional $7,000 towards my deposit, that would improve my purchasing power relative to the rest of the market. But when you provide the same incentive to hundreds of thousands of buyers who are competing in the same segment of the market, they are stuck with a lose-lose proposition:
Do I take advantage of the grant, borrow more money to compete with my fellow-FHOs, bid up prices even further, get a foot on the property ladder, then hope prices keep rising?
Or do I sit on the sidelines while everyone else jumps in, watch prices soar ever higher and pray that, eventually, the market will correct and I will be able to afford to put a roof over my head?
No surprises, then, that the average first home loan has ballooned from just over $125,000 back in 2000, to around $300,000 today.
Now ask yourself, where does the money come from? The answer is obvious: Banks, who have made billions importing the vast sums of wholesale debt required to feed this hungry beast.
Next question, where does the money go? At the market-wide level, it boosts Government coffers, thanks to higher stamp duty, land tax and CGT revenues; and at the transaction level, it flows straight into vendors' pockets – this explains why prominent housing bear, Steve Keen, labels the scheme the First Home Vendors Grant. 
The Sky Is Falling… Now What?
Finally, the tide seems to be turning – buyers have vanished, unsold stock is piling up, prices are falling, building approvals have plunged off a cliff and international commentators such as The Economist are warning that our market is still over-valued by 56%.
Yes, all this is bad news for Australia's property speculators and our debt-driven economy. But the flip-side of falling prices is that, after a 20+ year boom propped up by a range of demand-stimulating Government policies, housing is becoming more affordable (or should that be less unaffordable?)
How will the Government react? Sadly, I fear that Julia & Wayne will resort to their old bag of tricks… How long until we see another First Home Owner Boost-esque program? After all, no one wants the bubble to burst on their watch – especially when Australians are drowning in debt like never before – why not just "kick the can" a little further down the road and let someone else clean up the mess in a few years time?
At some point our political leaders need to have the courage to say enough is enough… We cannot continue to transfer the burden of weak decision-making onto future generations.
We dig up our natural resources, ship them overseas and spend the proceeds now, rather than preserving the nation's prosperity in a Sovereign Wealth Fund.
For years we have under-invested in infrastructure, hence the bottlenecks at our ports, roads and rail network.
The GFC stimulus program saw the Government blow whatever savings we had, leaving us with billions of dollars of debt for future taxpayers to pay off.
For decades we have careered down the cheap fossil fuel path, without planning (let alone budgeting) for the transition to a low-carbon economy… Can you guess who will be picking up that tab?
And don't even get me started on the oncoming demographic tsunami, as Baby Boomers retire and a smaller tax base is left to pay for their presently-unfunded healthcare and pension programs.
Rather than taking the FHOB low-road (again), here are three sound policies that would actually address housing affordability:
Get rid of ridiculous demand-stimulating tax concessions like negative gearing, which costs taxpayers $3b+ per annum, or at the very least restrict it to investments that actually add to the nation's productive capacity (ie. new homes); a public subsidy for a public good.
Scrap stamp duty: It does nothing but skew people's decision-making towards allocatively inefficient outcomes.
Replace stamp duty with a broad-based land tax, which better aligns Government revenues with annual expenditure on essential services like health, education and police.
Now, who wants to wager how long I will be waiting before a Government works up the courage to take that path…?
UE – I couldn't agree more Sam. Only, I'd add a complete overhaul of Australia's restrictive urban planning system into the policy reform bucket in order to increase the responsiveness of housing supply to demand, improve housing affordability, and lessen the chances of volatile boom/bust price cycles.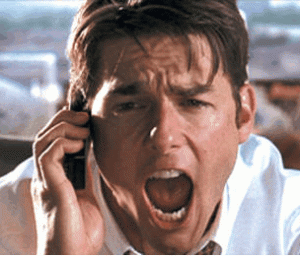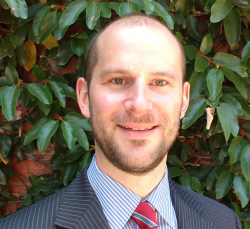 Latest posts by Unconventional Economist
(see all)