Some readers might have seen it already, but the Economist has just released an article questioning the sustainability of Australia's house price boom. Here are some key extracts (article available here):
This week in The Economist we will publish our quarterly index of house prices around the world. Australia's homes are the most overvalued in the index. The ratio of prices to rents in the country is fully 56% above its long-run average (see chart)…

Many economists in Australia argue that the country's lofty property prices are justified by a variety of fundamentals. Immigration has swelled the population, and zoning regulations, infrastructure charges and the like have imposed artificial constraints on the availability of land…

These fundamentals no doubt matter. But one of the virtues of a price-to-rent ratio is that it takes them into account. If immigration is putting upward pressure on house prices, it should put upward pressure on rents too. And if developers can't build homes, they can't build rental homes either. Those factors may justify high prices. They don't justify high price-to-rent ratios…

If things are different now, why might that be? Low interest rates and financial liberalisation is one answer. But Ireland, Britain and America enjoyed those too. What marks Australia out of course is its extraordinary resource boom. The country's terms of trade (the price it can fetch for its exports, relative to the price it pays for its imports) is at its highest since the 1950s (see chart). So perhaps lucrative exports of iron and coal justify rich valuations for bricks and mortar?
It's hard to deny that Australia's house price boom has been fuelled by a number of factors, including:  a massive increase in household leverage funded through the banks' heavy offshore borrowings; rising incomes courtesy of the China-led commodities boom; and Baby Boomer demographics. Add unresponsive supply into the mix, and much of this extra demand has manifested itself in higher prices rather than new construction.
The question then is whether the extra housing demand is permanent or temporary. Clearly, households appear to be reaching the point of debt saturation and are starting to deleverage, as evidenced by increased home equity injection, higher household savings rates, and falling debt-to-disposable income. So we can expect little debt-fuelled house price growth going forward.
The Baby Boomers, whose mass buying of investment properties in the mid-1990s and 2000s was a key demand-driver of house prices, are starting to retire. So we can expect little support from this cohort going forward.  
This leaves the China-led commodities boom as the key support for house prices. But with commodities prices already at near 100-year highs, how realistic is it to expect them to stay elevated indefinitely?
When you get down to it, Australia's ability to benefit from the China growth story is the key factor separating our economy and housing market from those of the United States, the United Kingdom, Spain, and Ireland, amongst others.
But should China's economy slow significantly, we might experience the same fate. Then we will wish that we had the foresight to establish a sovereign wealth fund that saved some of the bounty for a rainy day.
Cheers Leith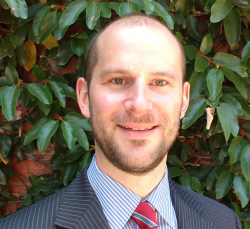 Latest posts by Unconventional Economist
(see all)