According to Banking Day:
In a speech to a Finsia financial services conference, [RBA boffin Luci] Ellis argued that far from being complacent about a bubble, the RBA was searching for danger signs.

But, she said, it was important to go beyond statistical averages to understand the housing market. As an example, she set out new detailed data on housing loans suggesting that loan-to-valuation ratios are rising because there are fewer low-ratio loans, not because there are more high-ratio ones (see graph).

Ellis argued that simple ratios based on average data had wrongly led some observers to conclude, in the mid-2000s, that the US was less likely to have a housing price bubble than many other countries. In fact, while the average US borrower was safe, one group of US borrowers was taking out loans they could not pay back.

Prudential supervisors needed to see "the concentrations of risk, not just what is happening on average," she said.
In riposte, this blogger will simply note an old expression that goes something like 'can't see the wood for the trees'. Below find an average that speaks for itself. Presenting updated charts of the earlier Housing Velocity post: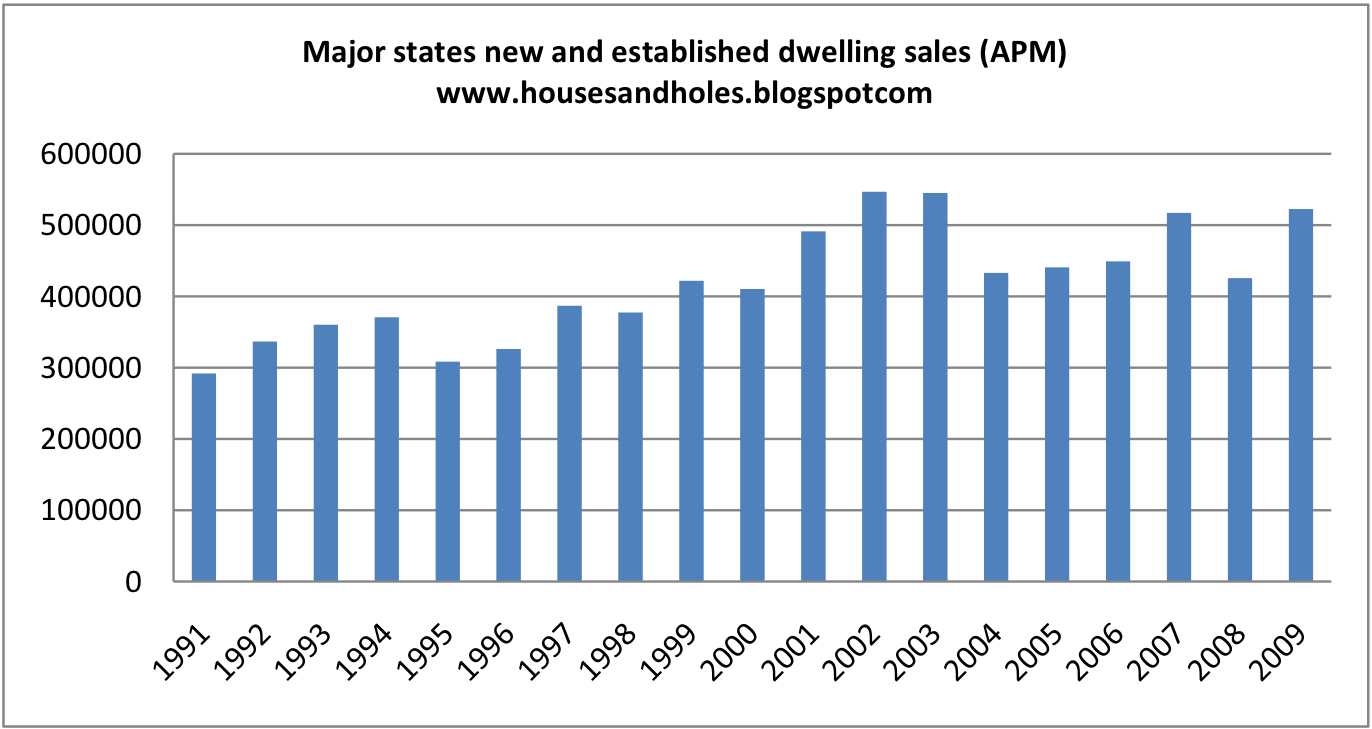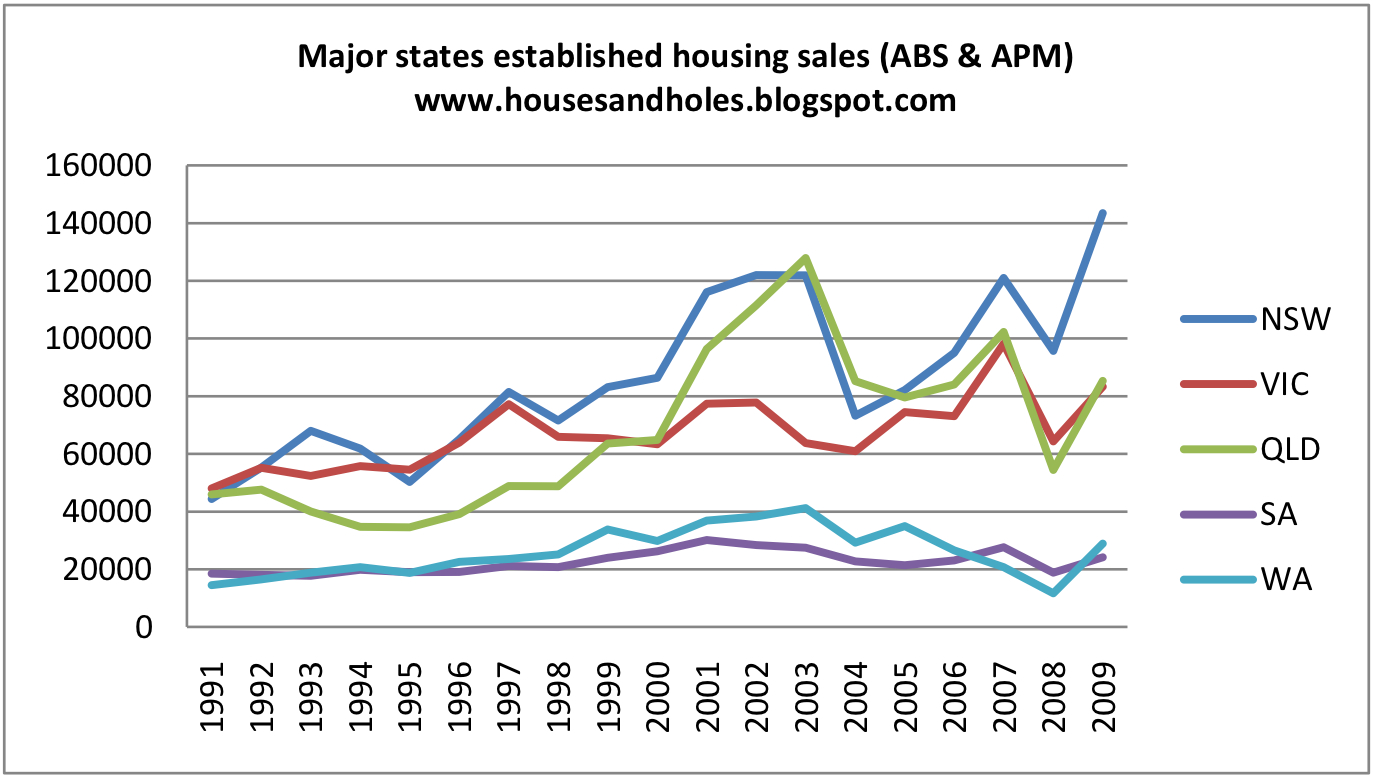 And just to prove its all damn lies and statistics, this blogger found a chart at the ABS which shows all of the established dwelling sales in this series are grossly underestimated. The below is owner-occupier sales only so if we add investor sales then the total turnover numbers rocket above the APM aggregates. Despite the discrepancy, the ABS data only strengthens the overall point. From 1997 to 2007 established dwelling sales were up 74% versus population growth of 15%.
We've been trading houses like footy cards since the nineties.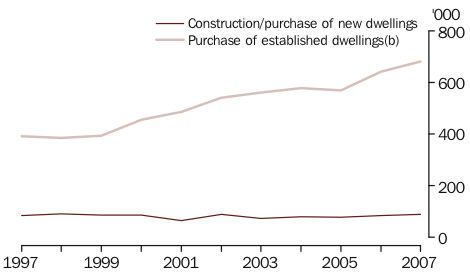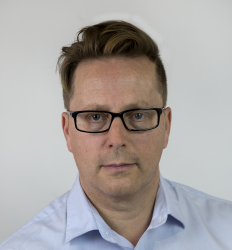 Latest posts by Houses and Holes
(see all)