According to Elisabeth Knight at the SMH:
If BHP's management is to be criticised for this offer it should be on the basis of potentially under- estimating the political backlash from the Canadians. It is too early to make that call, given the final adjudication has not yet been made. BHP knows from recent experience how the best-laid business plans can be scuttled by governments and regulators.
Fair enough, this blogger supposes.
But then again, the deal looks pretty shot. Not least because of the ominous silence emanating from Matthew Stevens at The Australian who chooses to write on NAB today. Given his spectacular sources at BHP, (as Crikey revealed, Stevens is married to "BHP Billiton media relations chief Sam Evans") if there was a positive story to tell, he would have it.
So assuming the deal is stuffed, the question has to be asked, why has BHP learned nothing form its two previous failures with regulators?
Indeed, this is a broader question that should also be asked of corporate Australia.
Why, for instance, is the ASX pursuing a sellout strategy (if it can be called that) to SGX, which also looks seriously doomed at the regulatory level. Why, first, did they not see this backlash coming? And second, why did they not pursue a JV? (There is the possibility that the takeover is a straw man designed to get a JV approved, but that seems a stretch).
This blogger puts it down to a globalising of Australian corporate culture. Australian corporates have been operating in a competition-free environment for so long that they no longer consider, or even have the skill set for, the regular day-to-day operations of green-fields commerce.
They are specialists at asset-trading. Not really businesspeople at all. Certainly not entrepreneurs. More like corporate bureaucrats trading footy cars with their mates. For years they have faced little or no regulatory opposition to the point now where regulatory acquiesence is assumed.
And now they're taking it global, either buying or selling and running into a little trouble. It is tempting to see the failed Macquarie model as the ultimate expression of this phenomenon.
When the resources boom dies, we'll need to be looking elsewhere than corporate Australia for new industry formation.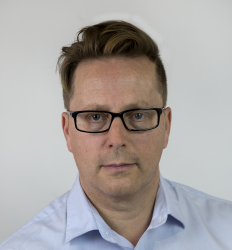 Latest posts by Houses and Holes
(see all)