The ABS is out with October Labour Force and it is more numberwang:
unemployment rate increased to 3.7%.
participation rate increased to 67.0%.
employment increased to 14,173,500.
employment to population ratio increased to 64.5%.
underemployment rate remained at 6.3%. Monthly hours worked increased to 1,939 million.
full-time employment increased by 17,000 to 9,828,000 people.
part-time employment increased by 37,900 to 4,345,500 people.
My best guess is the ABS is not picking up the huge immigration surge quickly enough. It is clear the labour market has dramatically loosened: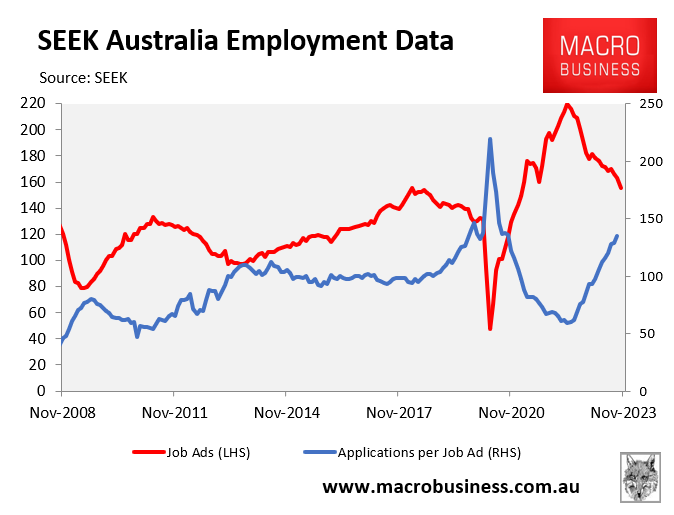 Advertisement
The ABS survey needs a makeover.