Last month, Westpac warned that the record rebound in New Zealand net overseas migration could force the Reserve Bank to hike by stoking inflation, most notably via the rental market.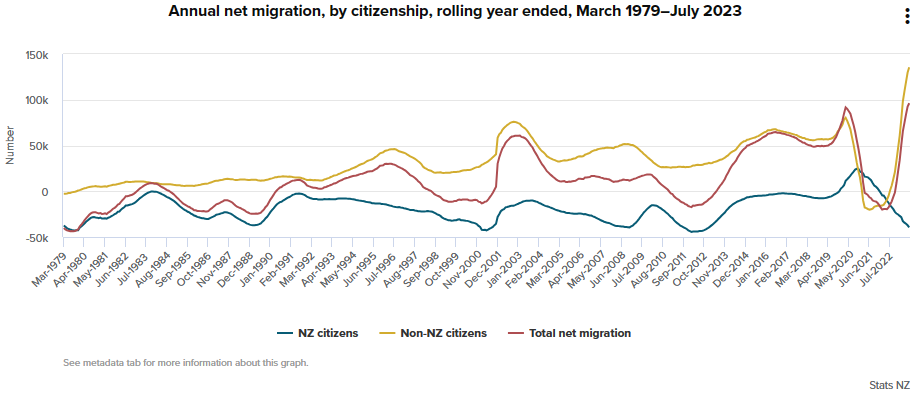 This came as asking rents data from Statistics New Zealand showed that residential rents are growing quickly, led by Auckland: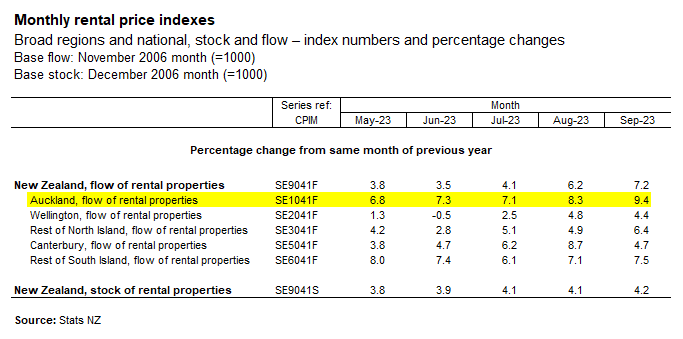 Advertisement
New Zealand house prices are also rebounding amid the unprecedented immigration flood:
David Hargreaves at Interest.co.nz is concerned that the "rampant" immigration-led resurgence in New Zealand's housing market could force the Reserve Bank to lift the official cash rate higher to curb demand:
Advertisement
"Cloud 1: The housing market has woken up again. Cloud 2: Migrants are pouring in again. Problem?"
"Migrants need houses to live in. Did someone say inflation risk?"
"There's irony here. The new wave of migrant workers are clearly helping enormously to take the heat out of the labour market. But clearly they would already be having an impact on the upward bound rents, particularly in Auckland"…
"The next Monetary Policy Statement (MPS) [will] be released in conjunction with the next OCR review on November 29… I'll be very surprised if the words 'migration' and 'house' are not featured very prominently in that MPS".
"The outgoing Labour Government opened the floodgates for inbound migration after saying we shouldn't do that again. It appears most unlikely National – based on what it has said – would reverse matters".
"So, what we have is an RBNZ that probably feels it is getting inflation under control, but must be wondering where a fast rising population, a perking up housing market, and a freshly permissive Government are going to take us".
"For the RBNZ all this migration-housing-inflation soup is not a problem right at the moment. But it might be soon".
"If we 'misbehave' with our housing market (yet) again we may yet face the spectre of both inflation and interest rates that are higher and for longer than anybody would like to currently imagine". 
It is a similar story in Australia where the Albanese government has pushed inflation higher via its own unprecedented immigration program: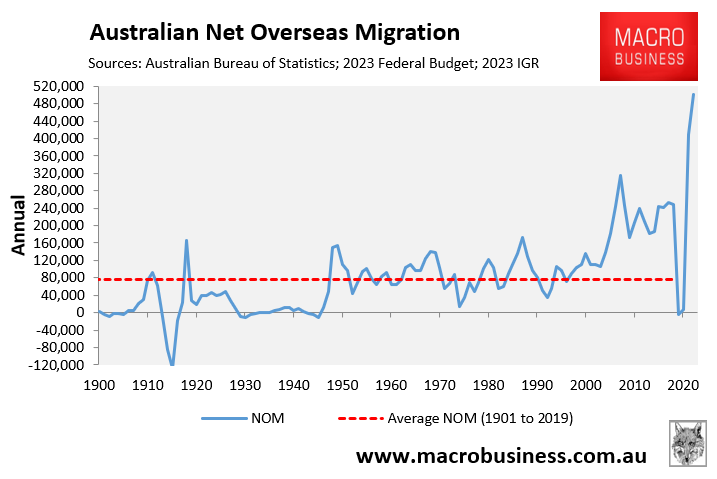 This inflation surge has helped to push CPI inflation higher, mostly notably via the rental market:
Advertisement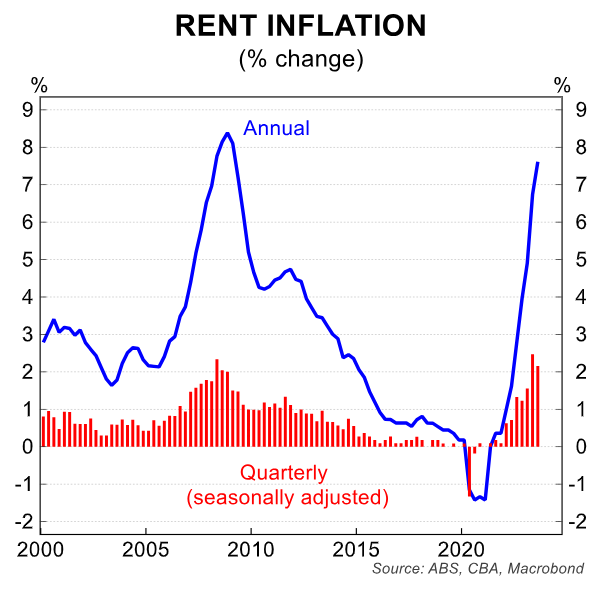 It seems both Australia and New Zealand are following the same stupid script of ridiculously high immigration programs.
And renters and mortgage holders in both nations are suffering the consequences.
Advertisement