Roger Montgomery has neatly encapsulated how the Reserve Bank of Australia (RBA) is caught in a "vicious circle" on inflation and interest rates, and why further rate hikes could make the situation worse:
"In something approximating a vicious circle, building approvals are being weighed down by the most rapid increase in interest rates Australia has experienced".
"A lack of supply puts pressure on rents for existing properties, contributing to inflation, and forcing the RBA to raise rates".
"Rising rates reduce demand for building, contributing to the lack of supply of new rentable dwellings, as well as those vacated as households move into newly constructed dwellings".
"The government, for its part, is encouraging immigration while also funding massive infrastructure construction activity".
"Both are contributing to the rising cost of housing in Australia, the former directly and the latter indirectly, by reducing the labour force available to build residential dwellings".
Montgomery's argument is sound.
Australia's population is currently expanding at a record pace of more than 600,000 people a year at the same time as actual dwelling construction rates have collapsed to near decade lows: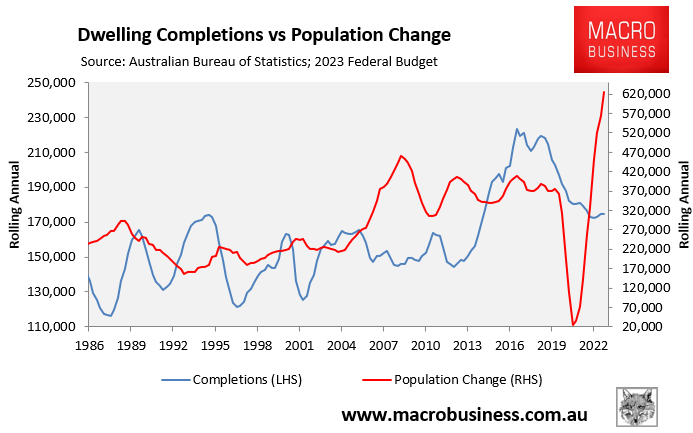 The massive gap between population demand and supply has pushed rental vacancy rates to all-time lows and driven rental inflation through the roof:
Advertisement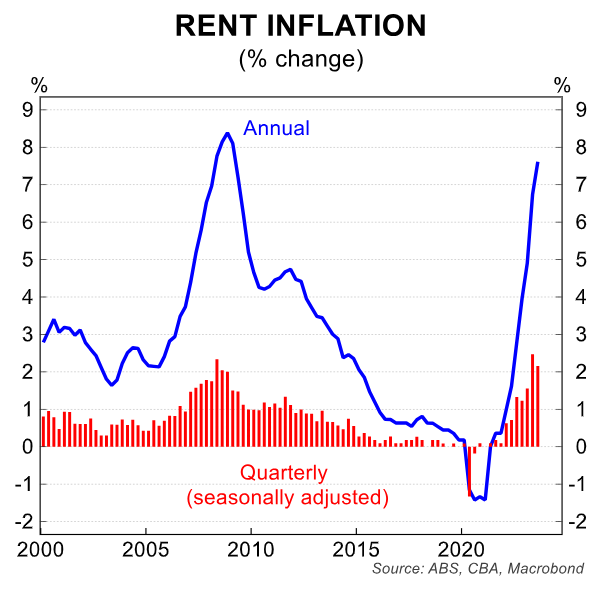 Since rents are one of the biggest components in the CPI basket, they are a key driver of Australia's stubbornly high inflation and a major reason why the RBA lifted the official cash rate again this month.
Forward-looking indicators for housing construction are poor, with only 164,000 dwellings approved for construction in the year to September 2023:
Advertisement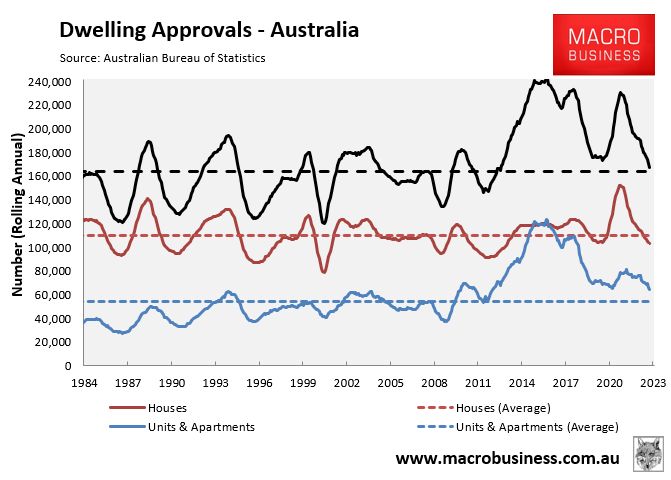 Ongoing interest rate hikes from the RBA will obviously work to lower housing supply further, which will drive further increases in rental inflation.
The ultimate solution is for the Albanese government to provide a circuit breaker by cutting net overseas migration from its current record high to a level below the nation's ability to build house and supply infrastructure.
Advertisement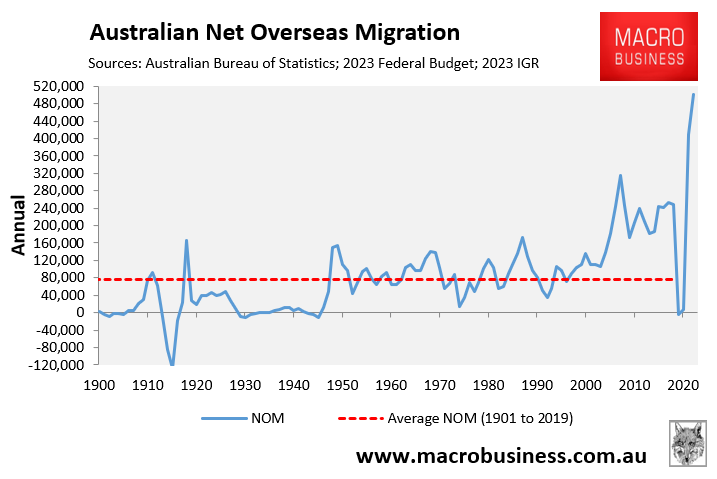 Otherwise, population demand will continue to exceed supply, causing further retaliation from the RBA that will further dampen the supply response.
The Albanese government must help the RBA fight inflation by curbing the nation's breakneck immigration-driven population growth.
Advertisement