Westpac with the note
---
The material easing of cost and price pressures that was evident in September persisted through to October, albeit at a slower pace, as business confidence remains soft and fragile.
These were the key findings of the latest NAB business survey, which was in the field from October 25 to 31.
The business conditions index consolidated in October, rising 1pt to +13. That is still well below the peak of +25 back in late 2022 and is consistent with official evidence that the Australian economy is in the midst of a gradual slowdown.
Advertisement
Business confidence remains soft and fragile against this backdrop of subdued conditions. The business confidence index moderated 2pts to –2 and has averaged –0.3 since last October, well below the long-run average, at +5.
Purchase costs increased at a 1.8%qtr pace in the October month, down slightly from the 2.0%qtr pace reported in September and well below the 2.8%qtr pace from August. Meanwhile, final product prices rose at a 1.0%qtr pace, a touch below September's 1.1%qtr pace and again, well below August's 1.8%qtr print.
Labour costs, having lifted materially in July upon the increase in the minimum wage and awards, continued to cool in October but at a slower pace, down from 2.1%qtr to 1.8%qtr.
Advertisement
Taken together, all three of these indicators are currently tracking their softest pace since mid-late 2021; if sustained, it would continue to point to a deceleration in inflation pressures.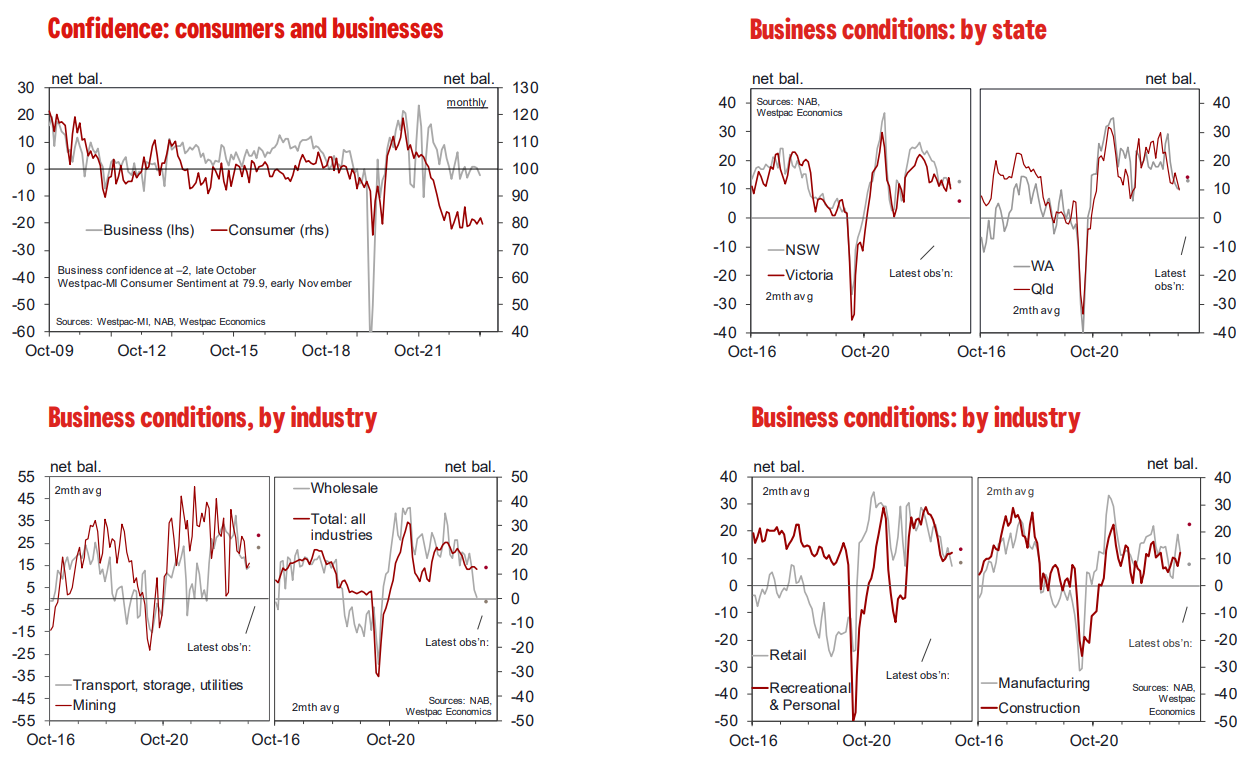 Advertisement