LVO noted this morning how the shocking mismanagement of the Albanese Government has led directly to the world's worst crash in household living standards: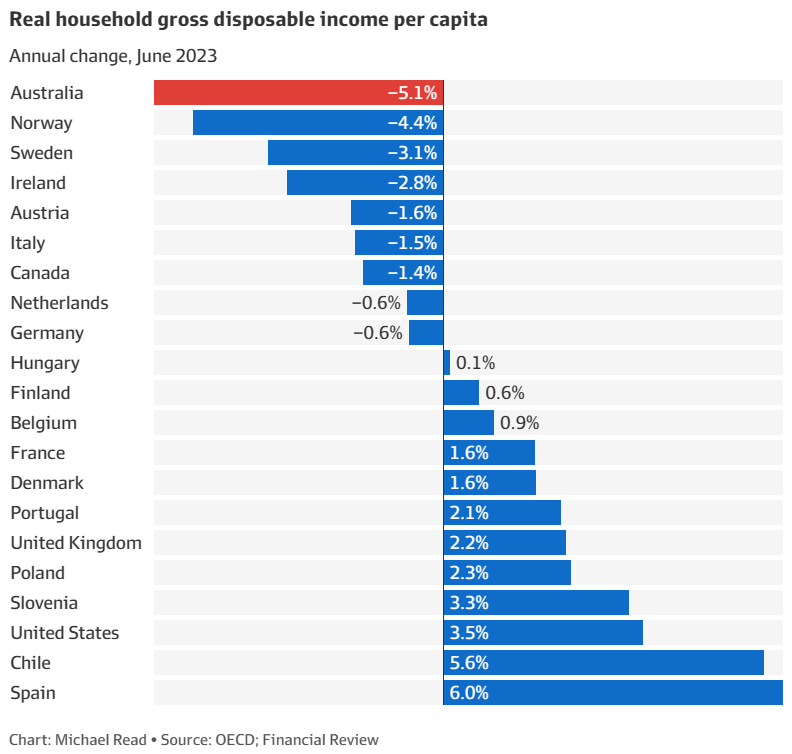 This afternoon we can report another gold medal performance in living standards falls from Albo and Co. Rental vacancies:
Private credit funds, backed by some major global investors, are venturing where Australian banks increasingly fear to tread: the country's precarious property industry.
Advertisement
A chronic housing shortage in Australia has spurred real-estate debt funds like Apollo Global Management-backed MaxCap Group Pty to pivot from traditional commercial projects to residential developments, with rental home vacancies at a record low.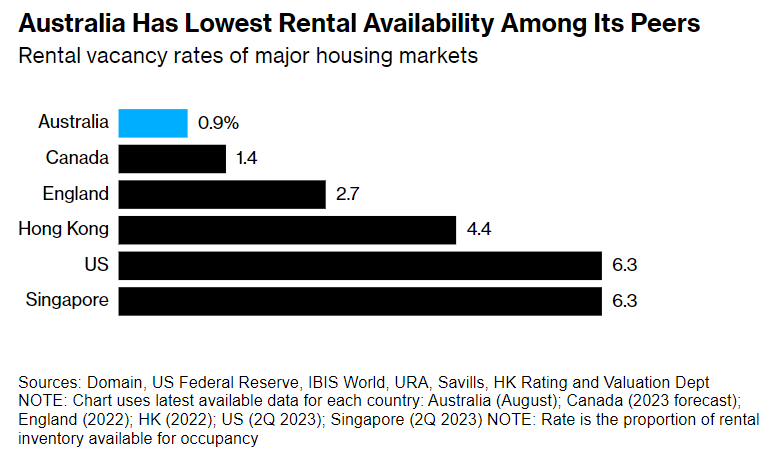 The collapse of real incomes and rental vacancies are related parts of Alboflation. The lunatic scale of quantitative peopling for which there has been no supply side preparation or aforethought.
Given QP is intensifying, there is no end to living standards collapsing, especially for anybody that does not already own property which, ironically, is the folks that put Albo into power.
Another three-year term for this fruit cake and Australia will be halfway to Argentina.