In the post-GFC period, Treasurer Wayne Swan was named the World's Best Treasurer by Euromony owing to his excellent stimulus package.
At the time, his Assistant Treasurer was Jim Chalmers, so we might have had high hopes for a repeat.
Alas, Jim "Chicken" Chamlers took all the wrong lessons from his apprenticeship. The most definitive and enduring is a fear of business interests. After he watched Swan crash to election defeat amid a botched mining tax.
History is ruthless with the cowardly, and today it has come full circle.
Advertisement
On Friday, the AFR noted OECD data condemning Treasurer Chalmers to the moniker of World's Worst Treasurer: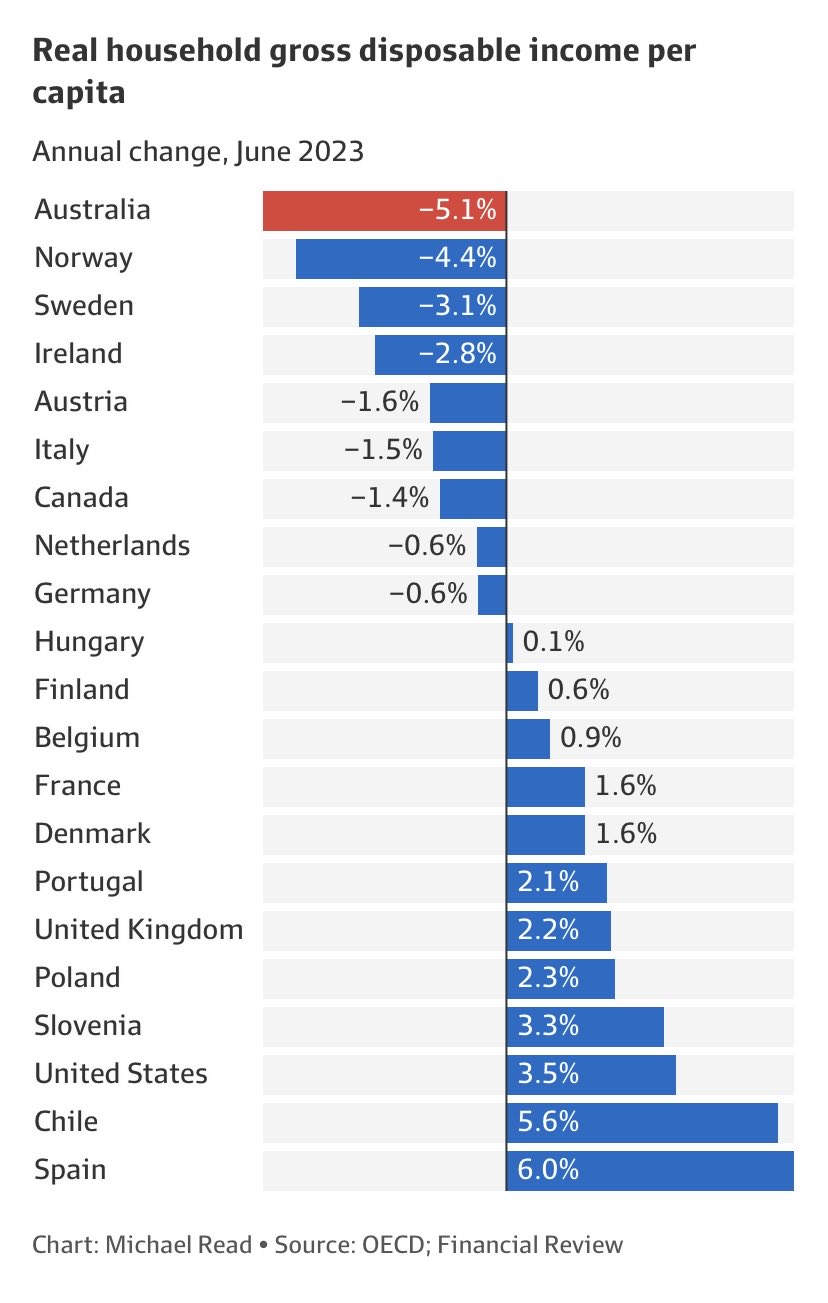 Bloomberg also noted that Treasurer Chalmers has delivered the most disastrous rental vacancy and inflation rates in the known world, triggering combined mass homelessness and crashing living standards for the most vulnerable Australians:
Advertisement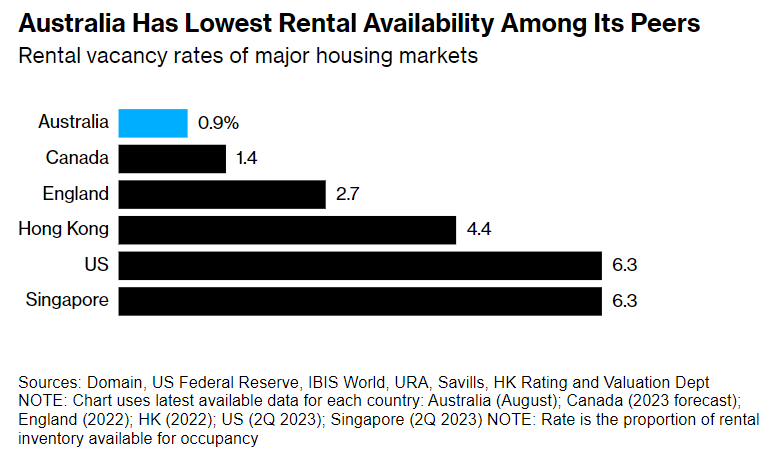 Finally, also Friday, the RBA released its latest Statement on Monetary Policy in which it noted that the pain from Chalmer's blundering is far from over:
Australians will have to endure another year of falling living standards, after the Reserve Bank said surges in migration and infrastructure spending would drive a hotter than expected economy in 2023 and leave inflation substantially higher than expected by the end of this year and into next.
Advertisement
The RBA's quarterly Statement on Monetary Policy – the first under new governor Michele Bullock – also revealed a sharp ­deterioration in forecast real household disposable income, which was projected to fall by 2 per cent this year.
…As galloping population growth swells demand in the economy despite shrinking real GDP per capita, the SOMP showed price growth for a range of "market services" – from car ­repairs, to hairdressing and veterinary services, eating out and ­insurance premiums – was still running at about 7 per cent in the year to September.
Annual rent inflation was at nearly 8 per cent and accelerating, adding to ­business costs and hurting ­renters.
It only takes a few macro mistakes to ruin an economy. Treasurer Chamlers has made two doozies:
he allowed energy costs to skyrocket during the Ukraine War despite Australia having the cheapest fuels in the world, and
he tore a huge hole in the borders to flood the labour market with mass immigration.
Both were done to appease business interests instead of looking after the purchasing power of households.
Chalmers added a third blunder in his malformed RBA reforms, which have left markets wondering if Australia even has a central bank left to fight his inflationary wreckage.
Advertisement
But not even the RBA's Chalmers-appointed friendly governor can protect the World's Worst Treasurer.