It is Groundhog Day for Australian renters.
Every month, Australia's rental crisis worsens as population demand arising from the Albanese government's unprecedented net overseas migration overruns the nation's housing supply.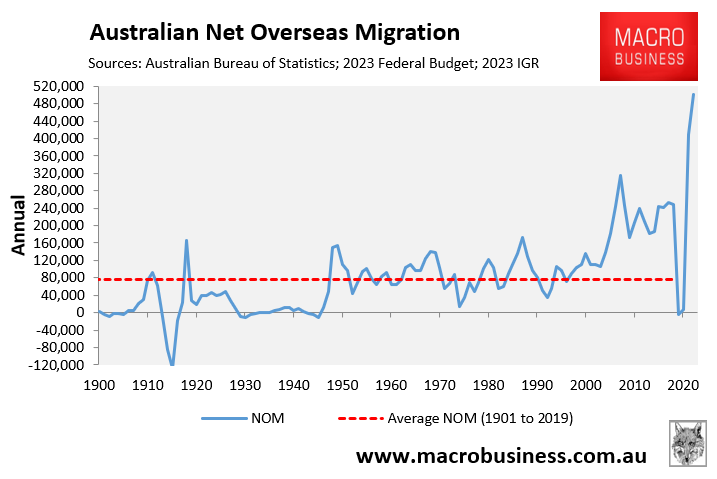 PropTrack has released rental vacancy data for October, which hit a fresh all-time low of just 1.02% at both the combined capital city and national level: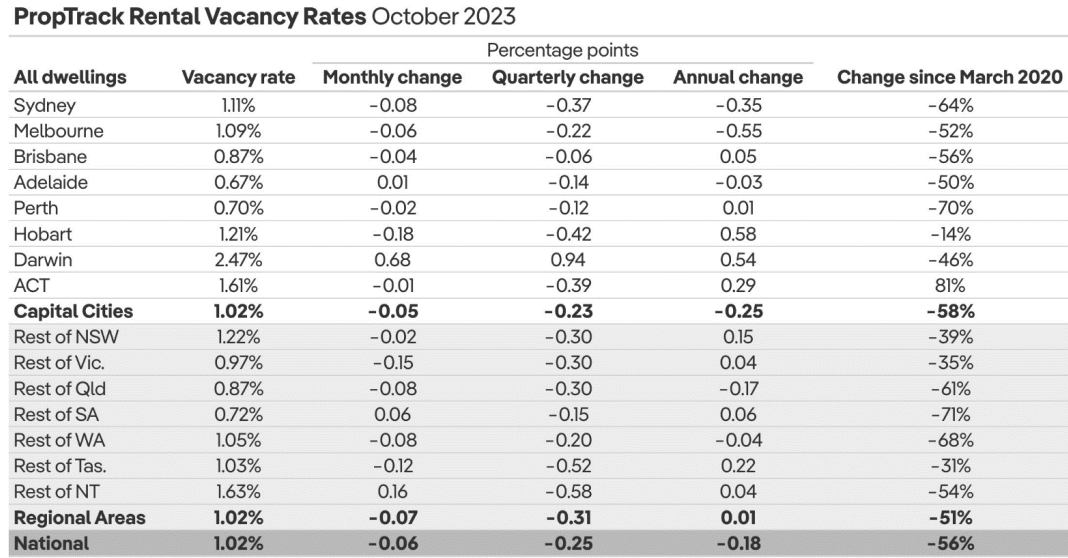 Advertisement
Vacancy rates are zipped tight everywhere except in the Northern Territory after roughly halving since the onset of the pandemic in March 2020.
Melbourne and Sydney have seen the sharpest falls in available rentals over the past 12 months, with vacancy down 0.55% and 0.35% respectively, reflecting their out-sized share of Australia's net overseas migration.
PropTrack sees no relief for renters on the horizon:
Advertisement
"The national vacancy rate has been trending down for well over three years now – a trend that looks likely to continue off the back of strong population growth and a slowdown in the supply of new housing".
All forward looking indicators of housing supply – housing approvals, housing starts, and new home sales – are tracking near decade lows.
For example, just 164,000 homes were approved for construction over the year to September 2023: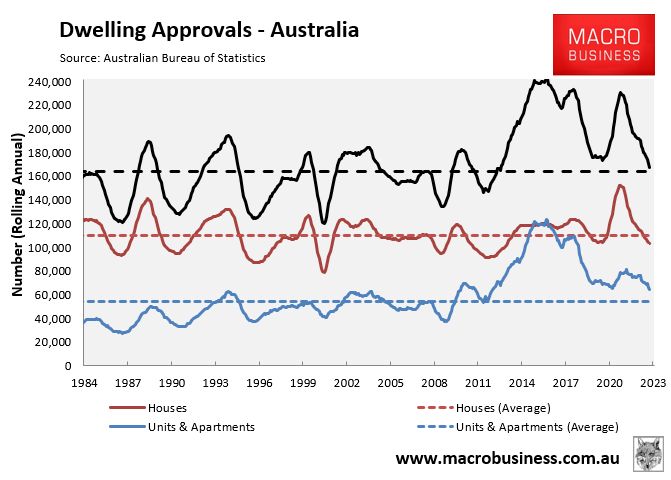 Given Australia's population is growing by more than 600,000 people a year, driven by record net overseas migration of around 500,000 a year, this means that Australia's rental crisis can only worsen.
Advertisement
Australian renters face a prolonged period of financial pain, which will drive more people into group housing or homelessness.