RBA futures are still forecasting no rate cut until the end of 2024: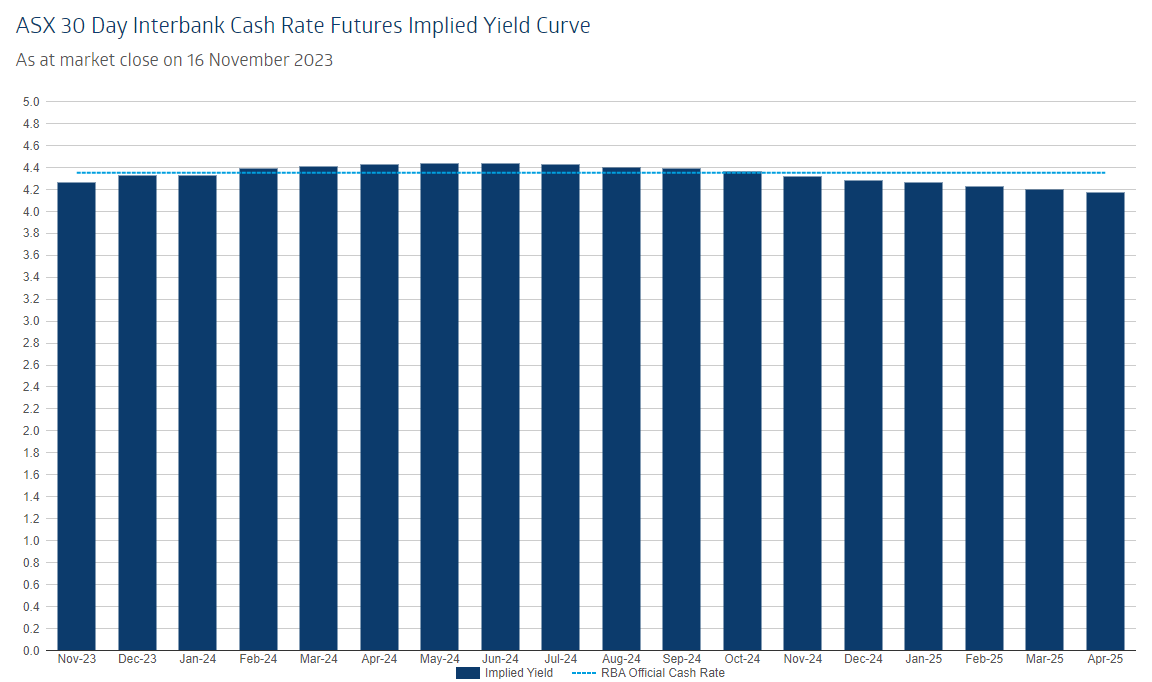 Bonds markets are less hawkish but equally sceptical of any easing in 2024:

Advertisement
The problem is Alboflation. With no end in sight to lunatic levels of immigration and Albo tearing down the border with India, the bond curve is eloquently expressing a permanent per capita recession in an inverted 1-5 year curve.
The 2-10 year shows that headline recession remains unlikely for the same reason of more warm bodies: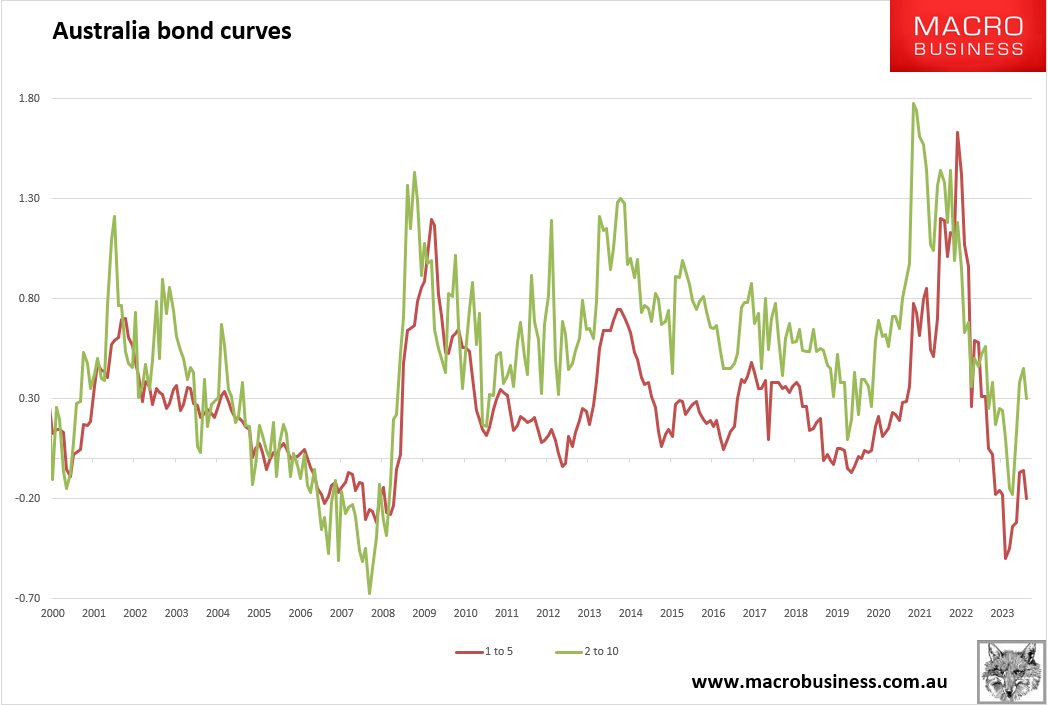 Advertisement
Aussie yields spreads to the US are grinding up as an increasingly dovish US outlook diverges from Australia's chronic Alboflation: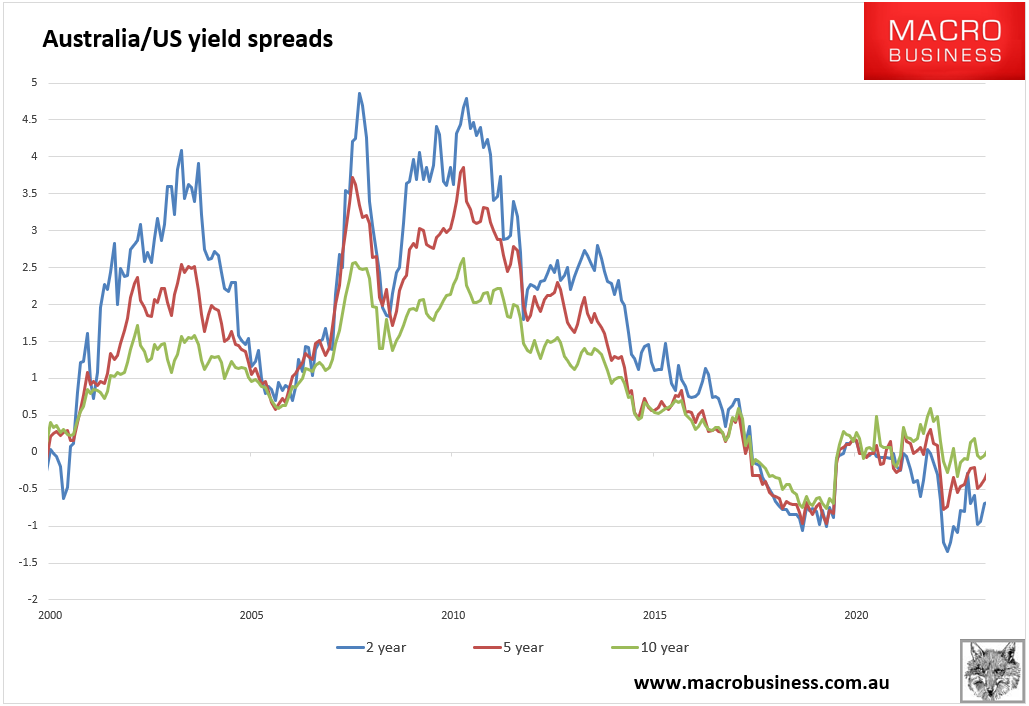 And globally, the rate cycle has turned dovish:
Advertisement
But, any way you cut it, the market is not offering much hope for interest rate relief to Aussie households as Alboflation forces them to make room for migrants via crushing mortgage rates.
I cannot think of a better way to bring on Prime Minister Peter Dutton.