Last year, the Australian Housing Urban Research Institute (AHURI) released a report claiming that the $20 billion spent by Australia's governments to 'help' first home buyers into the market has made housing affordability worse and increased inequality.
"More than $20.5 billion (in $2021) was expended by Australian governments in stamp-duty concessions and cash grants (including HomeBuilder) to first homebuyers in the decade to 2021", the report noted.
"In doing so, these measures add to demand and hence to house prices"…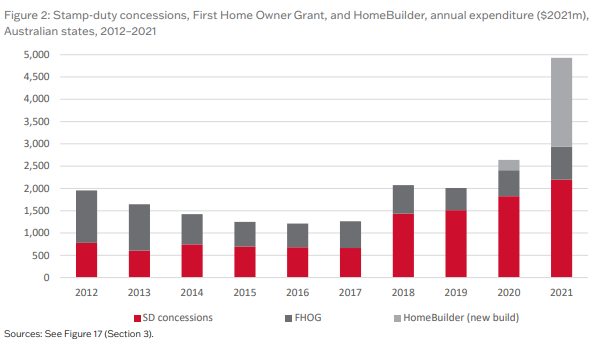 "Australia stands out as it is overwhelmingly reliant on demand-side instruments and lacks a strategic framework".
Advertisement
The Productivity Commission (PC) also last year called for the abolition of first home buyer subsidies, which it said "works against improving affordability".
The Albanese government has already expanded the number of places under the Federal Government's Home Guarantee Scheme, which enables eligible first home buyers to buy a home with a deposit of just 2% or 5%.
This comes at a time when the Reserve Bank of Australia has aggressively lifted interest rates to counter surging house prices and inflation.
The policy idiocy has continued with QLD Premier Annastacia Palaszczuk announcing over the weekend that "we're doubling the First Home Owner Grant to $30,000 until 30 June 2025":
Advertisement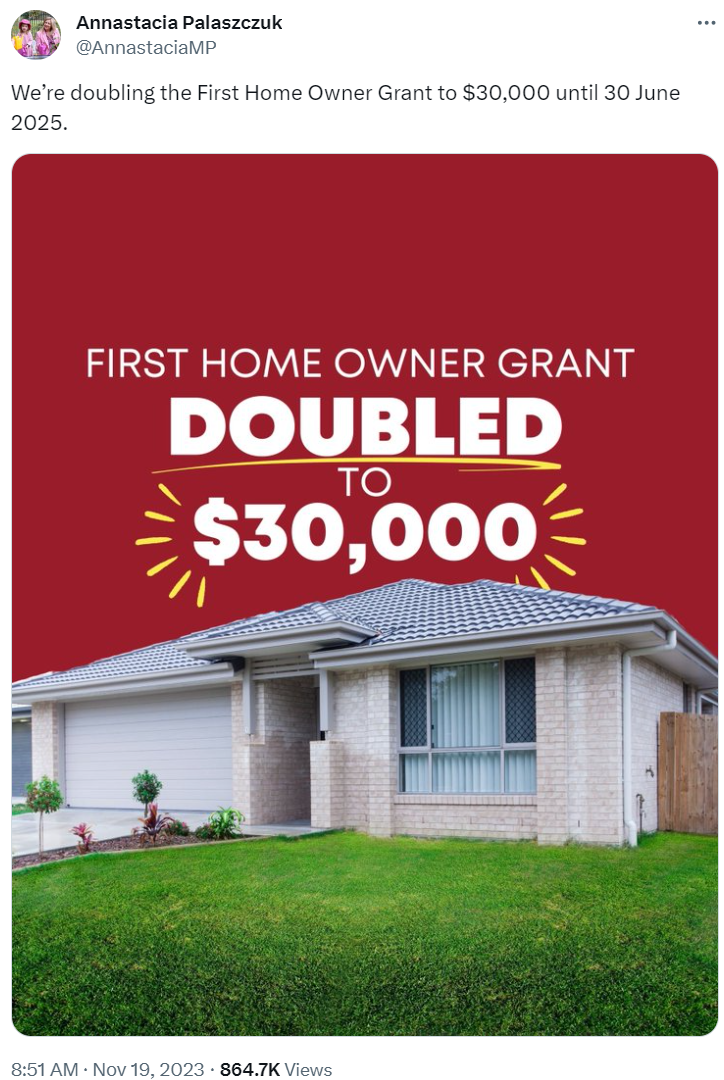 "This doubled First Home Owner Grant will come into effect from Monday, 20 November".
"You must be buying or building a new (not previously lived in) home valued at less than $750,000".
"It could be a new home, unit, townhouse or granny flat, or a home in a manufactured home park".
"You must be 18 years or older and it must be your first residential property owned in Australia".
While the expanded grant is at least only eligible for newly constructed homes, in the era of a severe supply shortage, it will likely have the impact of inflating new home prices by a similar margin.
When will Australian governments ever learn that such demand-side stimulus measures are costly, self-defeating, and actually make housing affordability worse?
Advertisement
If our governments truly cared about fixing the housing affordability problem, they would start by taking the heat out of the market by moderating net overseas migration to historical levels: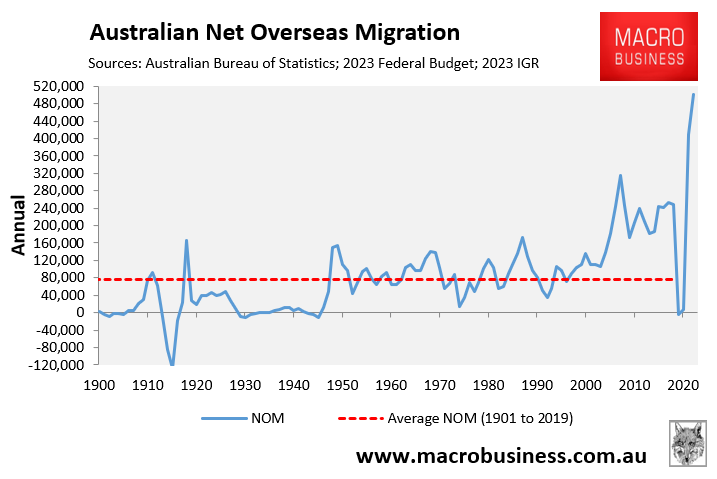 The only reason why home prices have risen so strongly in the face of rising interest rates is because the federal government has fire-hosed demand via record levels of immigration.
Advertisement