BofA with the monthly survey.
---
The Nut: Fund Manager Survey (FMS)investors remain cautious on macro but turn bullish on interest rates; investor playbook for 2024 is soft landing, lower rates, weaker US$, large cap tech and pharma bull continues, avoid China and leverage; investors cut cash from 5.3%to 4.7%(2-year low), move to biggest bond overweight since Mar'09,flip to 1st equity overweight since Apr'22.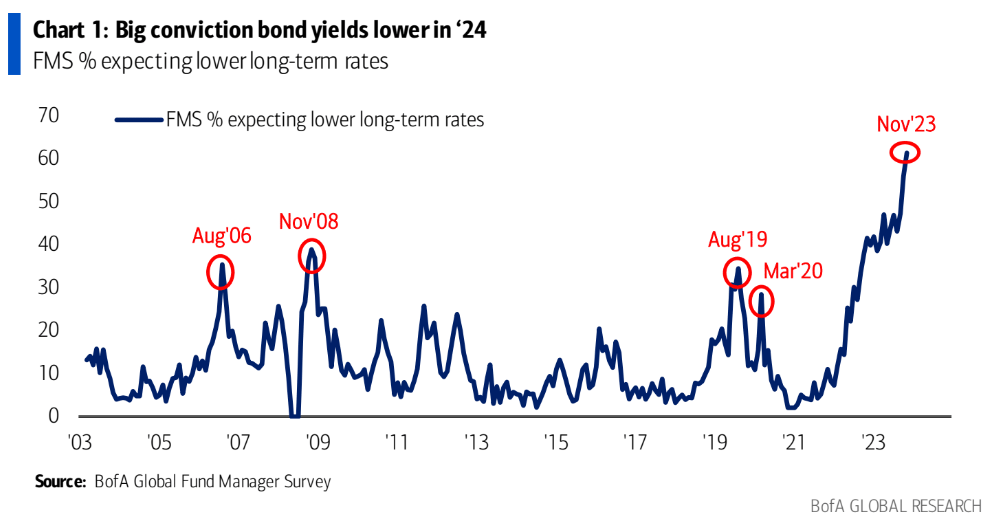 On Macro: investors expect weaker global growth (net-57%) but 74% predict soft or no landing at all (21% say hard landing); "short leverage" theme…CIOs tell CEOs to improve balance sheet (52%) rather than increase capex (21%) or stock buybacks(18%).
Advertisement