As one justification for the largest immigration program in history, the Albanese government has asserted that it is merely "catching up" on the net overseas migration "lost" due to the pandemic.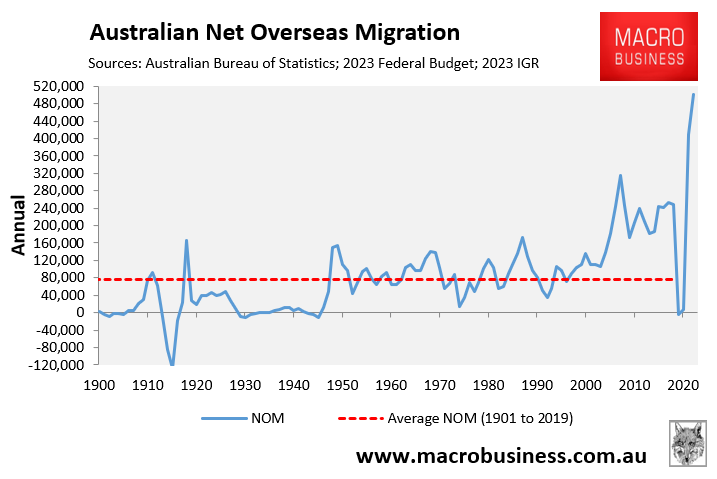 For instance, Home Affairs Minister Clare O'Neil said in March that record projected immigration was "a welcome indicator of the ongoing recovery from the pandemic and a reminder of the critical role migration plays in our economy, but also shows that we still have a long way to go to fill the gap in our workforce left by the pandemic".
Treasurer Jim Chalmers also said that "even with this big bounce in net overseas migration, we still haven't caught up with what we lost in Covid".
Advertisement