The hits keep coming for Australian housing supply, with the Housing Industry Association (HIA) reporting that new home sales fell by 8.1% in October: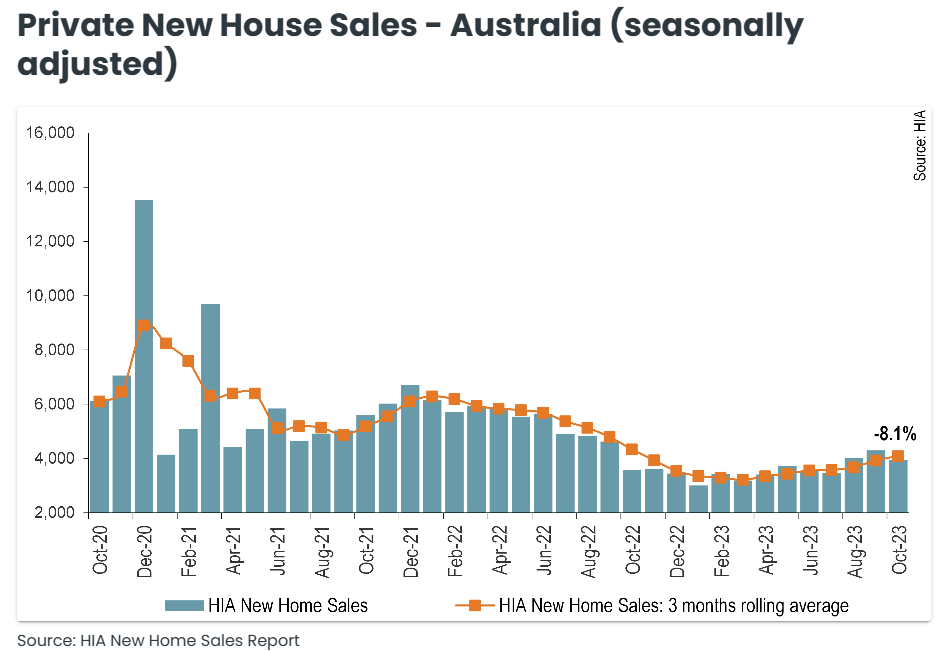 "The sales performance in October was consistent with the weakness observed throughout 2023 and will see new house starts continue to decline", noted HIA senior economist Tom Devitt.
"Interest rates continue to weigh on confidence, with the industry headed for its weakest year of new house commencements in over a decade".
Advertisement
"The RBA's November decision to continue the steepest hiking cycle in a generation, risks further deepening and prolonging this trough in home building".
"This coincides with Australia's deepening housing crisis, with record population growth and acute rental shortages reflecting the need for a strong pipeline of new housing supply", Devitt warned.
The next chart from Justin Fabo at Macquarie Group plots the HIA's detached house sales series against dwelling approvals, with both tracking near decade lows: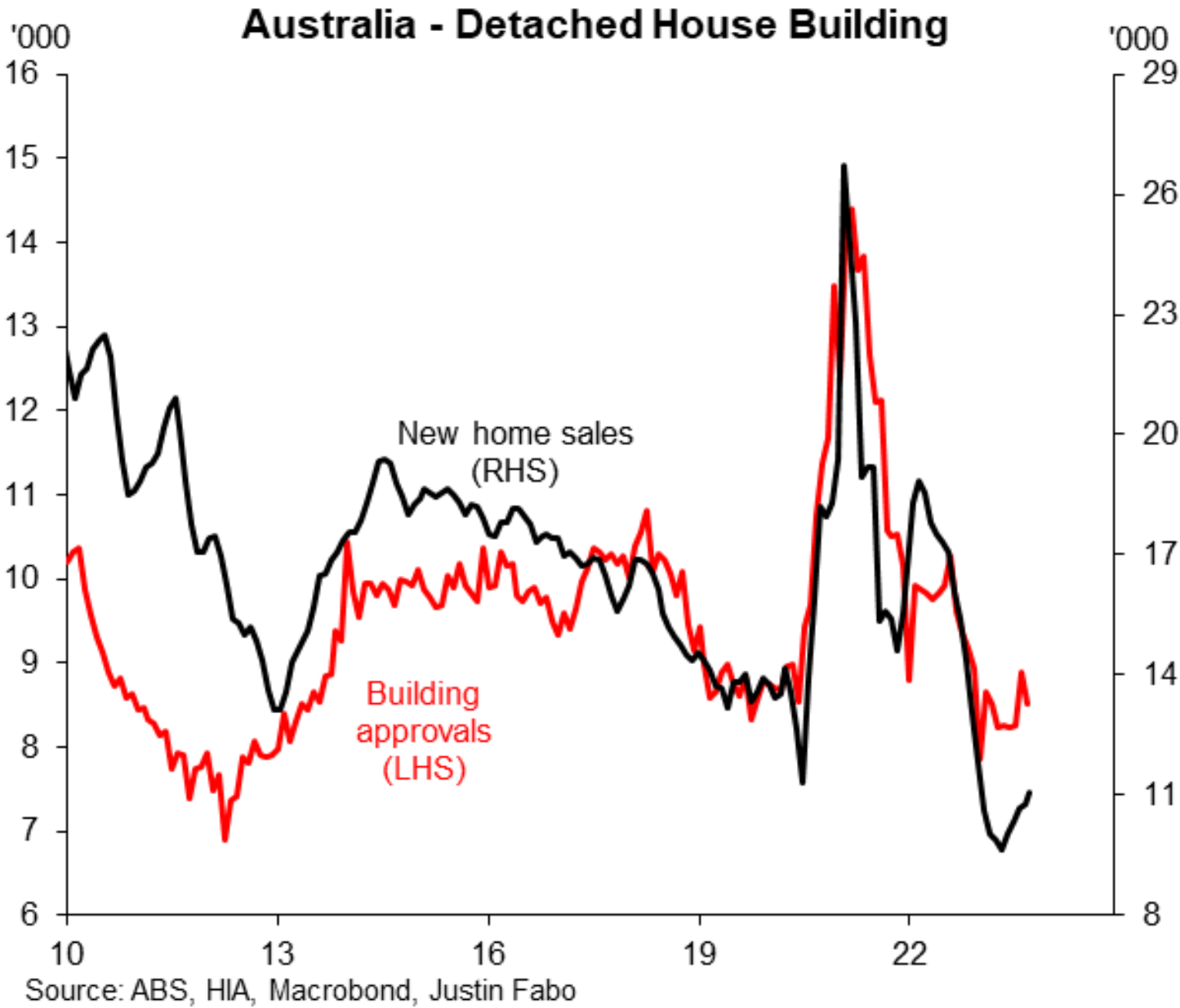 In fact, all forward-looking indicators of housing construction are tracking around decade-lows.
Advertisement
The next chart plots annual dwelling approvals, commencements, and completions against population growth and portends a gaping housing shortage: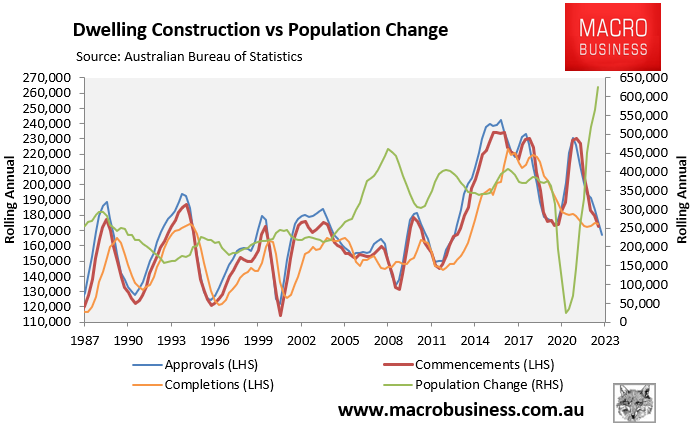 Loans for the purchase or construction of new homes are also tracking close to record lows:
Advertisement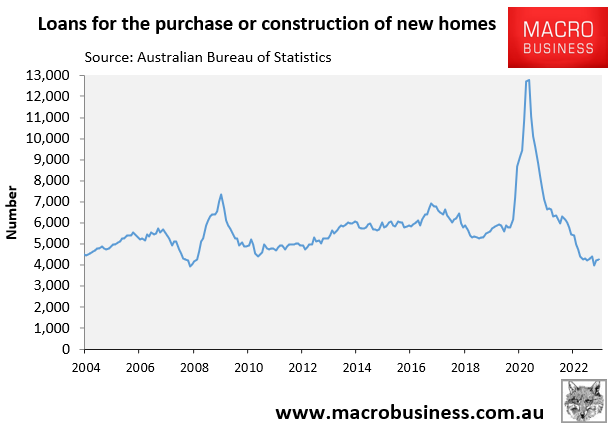 Put simply, the outlook for Australian dwelling construction continues to worsen, with only 164,000 homes approved to be built in the year to September, against a population increase of more than 600,000.
The way it stands, the Albanese government's target of building 1.2 million homes in five years (240,000 homes a year) has a snowflake's chance in hell of being met, with current approval rates tracking 76,000 homes behind target.
Advertisement
Therefore, unless net overseas migration is dramatically slowed, then housing shortages will worsen, sending rents higher and pushing more Australians into shared housing or homelessness.
The only way to avert a complete housing disaster is to dramatically slow the rate of immigration so that demand matches supply.