After only five out of 13 auctions were sold, leading Sydney auctioneer, Tom Panos, declared that "we're moving towards a buyers' market", amid "too much stock", "vulnerable vendors" and waning "optimism":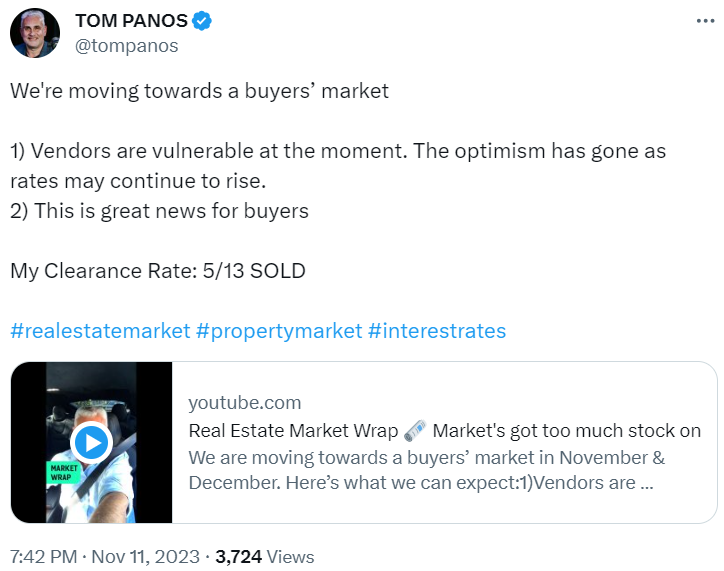 Here's Panos' explanation of what is going on in the market:
"The buyers are softening, they're getting picky, they're bringing up interest rates".
Advertisement
"Stock is starting to grow, layering on each other. "Interest rates are back on the agenda. The signs are there…"
"If you're a vendor… I'd be selling right now because I don't know what this market's going to be like very soon".
"I've been saying it for a long time, the housing days that we went through – that mini boom – it's done and dusted".
It will be interesting to see whether the Reserve Bank of Australia's (RBA) latest rate hike will provide a turning point for the housing market.
This year's house price rebound has defied gravity, given that borrowing capacity had already shrunk by around 30% before last Tuesday's rate hike: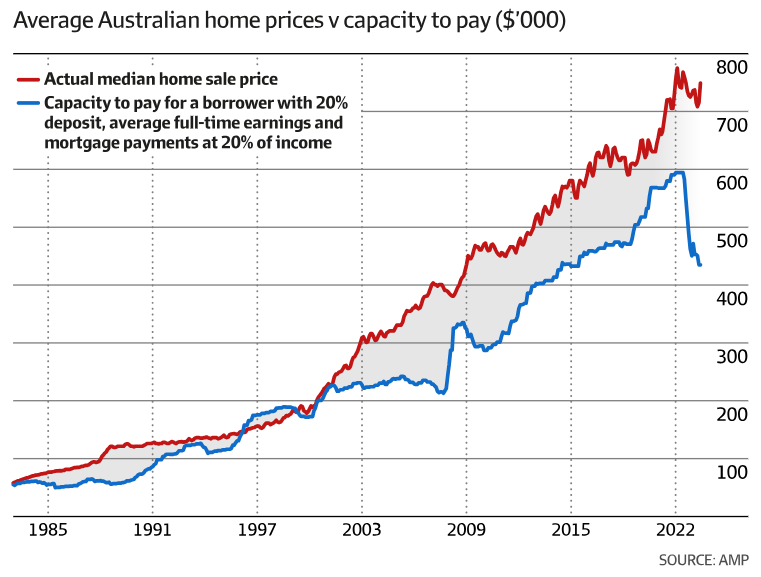 Historically, such a steep decline in borrowing capacity would have pulled home prices sharply lower.
Advertisement
However, with Australia's population growing at a record pace of more than 600,000 people a year, the sheer volume of extra people needing housing has lit a match under both rents and prices.
Thus, my guess is that we will merely see the rate of home price appreciation slow rather than outright fall.
It is hard to see a "buyers' market" developing when the number of buyers is growing so rapidly.
Advertisement